Magoffin County, Kentucky Electric Profile
The largest electricity company in Magoffin County by megawatt hours sold is Kentucky Power.
Magoffin County saw a 3.04% rise in CO2 emissions per capita within the most recent year.
Magoffin County customers enjoy an average monthly residential electric bill of $119.14, which is 2.60% lower than the Kentucky average bill of $122.32 and 0.91% lower than the national average bill of $120.24.
Magoffin County has a population of 12,161 citizens.
No electricity generation takes place in Magoffin County.
On average, Magoffin County residents are accountable for 13,204.64 kilograms of CO2 emissions per capita each year, making them the 226th highest polluting county based on per capita emissions.
ENERGY CONSUMPTION
Total Consumption

199,394 MWh

Consumption per Capita

16.4 MWh
EMISSIONS
CO2 Emissions

160,581,630 kg

CO2 Emissions per Capita

13,204.64 kg
Salyersville, KY Electric Overview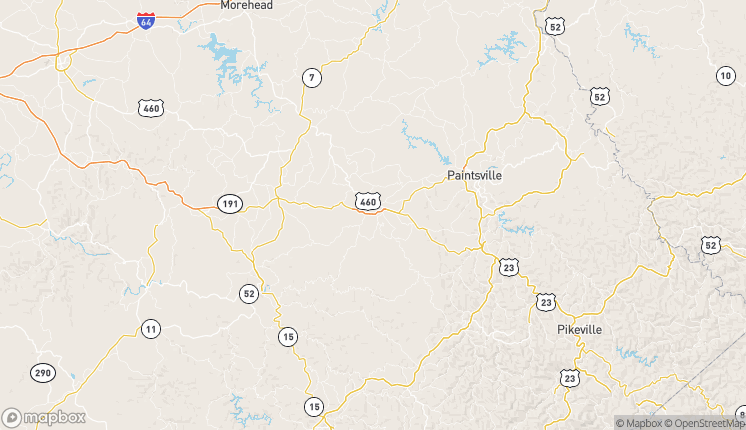 On average, Salyersville's residential electricity price is 13.02 cents per kilowatt hour. This is, regrettably for their citizens, 17.57% more than the state's average rate of 11.07 cents, which ranks the city 477th out of 541 cities in the state for lowest average electricity price. Kentucky Power has 104 residential customers, more than any other vendor who operates in the city. The state average monthly residential power bill is $122.32, while the Salyersville average is 30.58% higher at $159.73 per month. This ranks the city 487th in the state for average monthly bill total.
Electricity use in Salyersville results in the release of 26,845,033.58 kilograms of CO2 emissions, which is the 166th highest in the state out of 541 cities. This total also results in a ranking of 279th worst in the state for emissions per person. The city is home to no power generation plants, which is, quite clearly, the least in the country for total power plants in a city.
Residential Electricity Bills & Rates in Salyersville
Salyersville residential electric rates are highest in January and the highest average bill is in February.
Historical Electric Rates:
477th
13.02¢
Average residential price per kWh in the city of Salyersville
487th
$159.73
Average residential monthly electricity bill for Salyersville Residents
Electric Companies With Service in Salyersville, Kentucky
| Provider | Service Type | Residential Rate (¢) | Residential Average Bill ($) | City Production (MWh) | Residential Sales (MWh) | Residential Revenues ($) |
| --- | --- | --- | --- | --- | --- | --- |
| Kentucky Power | BUNDLED | 13.12 | 162.65 | | 1,997,921 | 262,072,514 |
| Licking Valley RECC | BUNDLED | 11.30 | 108.57 | | 188,110 | 21,250,000 |
Magoffin County, Kentucky Details
FAQ
How many electric companies offer service in Magoffin County, Kentucky?
Magoffin County, Kentucky has 2 electricity suppliers operating in the area.
What electricity company is the largest provider in Magoffin County, Kentucky?
By total revenue, Kentucky Power is the largest electricity provider in Magoffin County, Kentucky.
Which electricity companies offer service in Magoffin County, Kentucky?