Northumberland County, Virginia Electric Profile
On average, Northumberland County citizens are responsible for 4,569.29 kilograms of CO2 emissions per person per year, while the Virginia average pollution per person is 4,791.38.
With a population of 12,095 residents, Northumberland County is the 108th largest county in Virginia and the 2359th largest in the country.
The electricity consumed by residents of Northumberland County is produced in other counties as the county has no power production plants.
Citizens in Northumberland County experience an average of 1.16 outages lasting 127.95 minutes each year, compared to the US averages of 1.21 outages at 122.99 minutes an outage.
The average residential price per kilowatt hour in Northumberland County is 13.15 cents. This is roughly 2.22% lower than the national average price of 13.45 cents per kilowatt hour.
Northumberland County released 55,265,582.87 kilograms of CO2 gases due to electricity use, which makes them the 107th worst polluting county out of 133 counties in Virginia.
ENERGY CONSUMPTION
Total Consumption

171,007 MWh

Consumption per Capita

14.14 MWh
EMISSIONS
CO2 Emissions

55,265,583 kg

CO2 Emissions per Capita

4,569.29 kg
Heathsville CDP, VA Electric Overview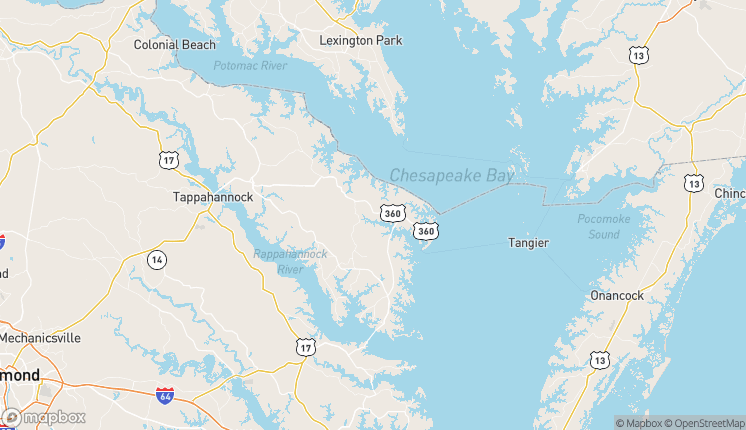 The residential electricity rate is, on average, 13.15 cents per kilowatt hour for citizens of Heathsville CDP. This is, regrettably for their residents, 10.06% higher than Virginia's average price of 11.95 cents. Selling 17,088.62 megawatt hours each year, Dominion Energy is the largest electricity supplier in the city. The US average monthly residential electricity bill is $120.24, while the Heathsville CDP average is 20.45% more at $144.83 per month.
Roughly 4,569.29 kilograms of CO2 emissions per resident are released in the city due to electricity use, ranking them as the 26th worst polluter in the state out of 593 cities. With total emissions of 498,052.79 kilograms, the city ranks 558th worst in the state for total pollution from electricity consumption, however, it could be argued that emissions per capita is a better measurement of a city's pollution levels. The city has to turn to neighboring towns or rural areas for power, because zero electricity production occurs within city boundaries.
Residential Electricity Bills & Rates in Heathsville CDP
Heathsville CDP residential electric rates are highest in January and the highest average bill is in August.
Historical Electric Rates:
532nd
13.15¢
Average residential price per kWh in the city of Heathsville CDP
492nd
$144.83
Average residential monthly electricity bill for Heathsville CDP Residents
Electric Companies With Service in Heathsville CDP, Virginia
| Provider | Service Type | Residential Rate (¢) | Residential Average Bill ($) | City Production (MWh) | Residential Sales (MWh) | Residential Revenues ($) |
| --- | --- | --- | --- | --- | --- | --- |
| Dominion Energy | BUNDLED | 11.97 | 130.65 | | 30,065,182 | 3,600,204,374 |
| Northern Neck Electric | BUNDLED | 14.33 | 159 | | 225,737 | 32,341,400 |
Northumberland County, Virginia Details
FAQ
How many electric companies offer service in Northumberland County, Virginia?
There are 2 electricity providers offering service in Northumberland County, Virginia.
Which electricity company is the largest provider in Northumberland County, Virginia?
The largest electricity supplier in Northumberland County, Virginia by total customer count is Dominion Energy.
What electricity companies offer service in Northumberland County, Virginia?