Albany Utilities
Electricity Rates, Plans & Statistics
High Electricity Bills?
Go Solar for as low as $0 down and $79/mo
Get qualified
About Albany Utilities
Albany Utilities supplies electricity in Dougherty County, Georgia. There are 5,610 commercial customer accounts and 31,473 residential customers who are receiving electricity from the provider. On average, Albany Utilities' patrons purchase residential electricity for 11.61 cents per kilowatt hour, which is 9.71% below Georgia's average price of 12.86 cents. This makes the provider 25th best for average electricity price out of 95 providers in Georgia. They sold 883,218 megawatt hours in 2020 by way of retail accounts. The megawatt hours sourced by the company primarily came from megawatt hours that they acquired via wholesale channels. They purchased 884,265 megawatt hours on the wholesale market. In 2020, the company had revenue of $94,635,000 from retail electricity sales to end users.
The average residential electricity bill for a consumer of Albany Utilities is $105.16. Electricity production is not part of the Albany Utilities business model, as they purchase electricity at wholesale rates from other providers to then be resold to their end users.
All companies who transmit electricity suffer from some amount of energy loss via heat dissipation or alternative factors. Albany Utilities is no different, as they have a yearly loss of roughly 0.12% of the total electricity they produce. These averages enable us to compare and contrast the numerous suppliers who operate throughout the United States. Albany Utilities has earned a rank of 29th best out of 3509 companies who report energy loss in the nation and best out of 94 in Georgia.
Albany Utilities Rate & Electric Bills
Albany Utilities residential electric rates are highest in January and the highest average bill is in January.
Historical Electricity Rates:
1252nd
11.61¢
Albany Utilities' Average residential price per kWh
1242nd
$105.16
Average monthly electricity bill for Albany Utilities' residential customers
Albany Utilities Overview
Company Type:

Municipal

Headquarters:

401 Pine Avenue
Albany, Georgia 31701
United States of America

Director/Superintendent:

Steven Carter
Albany Utilities Contact
Albany Utilities Service
States Served:

Counties Served:

Major Cities Served:

Table Of Contents:
Go Solar for as low as $79/mo - $0 down + flexible financing
Get qualified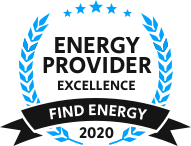 Top 3 Lowest Average Residential Monthly Bill
Georgia, Major Provider Category
Claim Award
Energy Loss
Albany Utilities' energy loss due to business operations.
-0.12%
Total Energy Loss
1,047MWh
29 National Rank
Albany Utilities Coverage Map
Albany Utilities State Coverage
| State | Customers | Sales ($) | State Rank Based On Revenue | % of Provider's Residential Sales in State |
| --- | --- | --- | --- | --- |
| Georgia | 37,083 | 94,635,000 | 18 | 100% |
Albany Utilities County Coverage
| County | Population | Providers | Avg. County Rate (¢) | Avg. Electric Bill |
| --- | --- | --- | --- | --- |
| Dougherty County | 85,790 | 3 | 13.77 | $146.86/mo |
Albany Utilities Reviews
Write a Review of Albany Utilities
Albany Utilities FAQ:
Who is the CEO of Albany Utilities?
Steven Carter is the current CEO of Albany Utilities.
What is the phone number for Albany Utilities?
Albany Utilities' customer service phone number is (229) 883-8330
How much is the average bundled bill for Albany Utilities customers each month?
Customers of Albany Utilities pay, on average, a monthly bundled bill of $105.16.
What is the average bundled electricity rate for Albany Utilities customers?
The average bundled price of electricity for customers of Albany Utilities is 11.61 cents per kilowatt hour (¢/kWh).