Ayden Utilities has their head offices in Ayden, North Carolina and supplies electricity in 10 cities in North Carolina. The company has a total of 4,347 electricity customers. There are 508 commercial accounts, 3,838 residential customers and one industrial account. Ayden Utilities' average residential electricity price per kilowatt hour is 12.07 cents per kilowatt hour. While this is above the state average rate of 11.43 cents per kilowatt hour it is lower than the national average of 13.45 cents. There were a total of 106,705 megawatt hours sold to retail accounts in 2019 by the provider. The electricity sourced by Ayden Utilities is made up primarily of megawatt hours they procured via the wholesale electricity market. This category comprises 100.00% of all electricity sourced by the company. The revenue for the company for 2019 from electricity sales was $12,076,000, with 96.20% coming from retail sales to end users.
About Ayden Utilities
Customers of the company pay an average residential power bill of $106.87. This is 11.93% less than the state average bill of $121.21. Electricity production is not part of the Ayden Utilities business model, as they purchase electricity at wholesale rates from other suppliers to then be resold to their end users.
Offering net metering to customers is a win-win situation for Ayden Utilities and people who get their electricity from the company. This is a positive for any consumer potentially installing private solar panels, as net metering allows them to sell their excess wattage back into the grid.
Ayden Utilities Rate & Electric Bills
Ayden Utilities residential electric rates are highest in January and the highest average bill is in April.
Historical Electric Rates:
1663rd
12.07¢
Ayden Utilities's Average residential price per kWh
1525th
$106.87
Average monthly electric bill for Ayden Utilities's residential customers
Ayden Utilities Overview
Company Type:

Municipal

Headquarters:

4144 North West Avenue
Ayden, North Carolina 28513
United States of America

CEO:

Curtis Wynn
Ayden Utilities Contact
Ayden Utilities Service
States Served:

Counties Served:

Major Cities Served:

See all cities

Table Of Contents: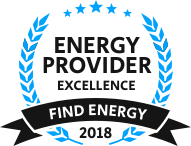 Top 3 Lowest Energy Loss
North Carolina, Mid-Sized Provider Category
Claim Award
Ayden Utilities Coverage Map
Ayden Utilities State Coverage
| State | Customers | Sales ($) | State Rank Based On Revenue | % of Provider's Residential Sales in State |
| --- | --- | --- | --- | --- |
| North Carolina | 4,347 | 9,870,100 | 67 | 100% |
Ayden Utilities County Coverage
| County | Population | Providers | Avg. County Rate (¢) | Avg. Electric Bill |
| --- | --- | --- | --- | --- |
| Pitt County | 180,742 | 9 | 12.68 | $128.28/mo |
Cities Ayden Utilities Has Coverage
Ayden, NC
Bethel, NC
Falkland, NC
Farmville, NC
Fountain, NC
Greenville, NC
Grifton, NC
Grimesland, NC
Simpson, NC
Winterville, NC
* City coverage generated based on government data. Always verify you can get service from the provider.
Ayden Utilities Reviews
Write a Review of Ayden Utilities
Ayden Utilities FAQ:
What is the phone number for Ayden Utilities?
You can reach Ayden Utilities by phone via (252) 481-5817.
Who is the CEO of Ayden Utilities?
Curtis Wynn is the current CEO of Ayden Utilities.
What is the average electricity rate for Ayden Utilities customers?
Ayden Utilitiess current average electricity rate is 12.07 cents per kilowatt hour (¢/kWh), compared to the average state rate of 11.43 cents and the average US rate of 13.45 cents.
How much is the average bill for Ayden Utilities customers each month?
Customers of Ayden Utilities pay, on average, a monthly bill of $106.87.
What cities does Ayden Utilities offer service to?
Ayden Utilities supplies to 10 cities.