Baldwin EMC serves 14 cities in Alabama. The entity is an electricity cooperative. The provider recently disclosed a total of 78,775 customers. Exactly 7,403 of them are commercial customers and the rest are residential properties. Baldwin EMC has an average residential electricity rate of 11.77 cents per kilowatt hour , which is lower than both the state and the national average rates of 12.85 and 13.33 cents per kilowatt hour, respectively. They sold 1,476,269 megawatt hours in 2019 through retail accounts. Of the megawatt hours they sourced, 1,532,713 megawatt hours were obtained on the wholesale electricity market. In 2019, the supplier had revenue of $162,392,000 from retail electricity sales. This was the entirety of the electricity related revenue for the company.
About Baldwin EMC
The state average monthly residential electricity bill is $151.89, while the Baldwin EMC average is 14.61% more at $134.34 per month. Baldwin EMC is the 32nd ranked supplier in the state for average monthly bill amount. Baldwin EMC is the 6th (out of 98) highest polluting provider in Alabama and 396th (out of 3511) highest in the US. The production of megawatt hours recently sold by the company resulted in CO2 pollution amounts that were 0.38% below the levels from the past 12 months.
Unfortunately, Baldwin EMC does not offer net metering options to their customers. This is a negative for any consumer potentially purchasing solar panels, as net metering would allow them to sell their excess wattage back to their electricity company.
Electricity providers routinely submit reports on energy lost through heat dissipation and other causes to government agencies who track infrastructure efficiencies. Baldwin EMC recently reported a loss of 3.68% of the total electricity generation amount. The state of Alabama has an energy loss average of 4.56% and the national average is 2.72%, giving Baldwin EMC a rank of 41st worst out of 98 suppliers who report energy loss in the state.
Baldwin EMC Rate & Electric Bills
Baldwin EMC residential electric rates are highest in January and the highest average bill is in July.
Historical Electric Rates:
1530th
11.77¢
Baldwin EMC's Average residential price per kWh
2434th
$134.34
Average monthly electric bill for Baldwin EMC's residential customers
Baldwin EMC Overview
Company Type:

Cooperative

Headquarters:

19600 AL-59
Summerdale, Alabama 36580
United States of America

CEO:

Karen Moore
Baldwin EMC Contact
Baldwin EMC Service
States Served:

Counties Served:

Baldwin County
Monroe County

Major Cities Served:

See all cities

Table Of Contents:
Quick Facts About Baldwin EMC
Baldwin EMC has no electricity generation plants and must purchase all of the electricity they sell to consumers.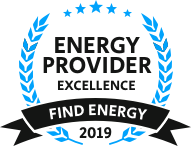 Top 3 Lowest Energy Loss
Alabama, Major Provider Category
Claim Award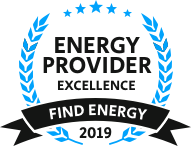 Top 3 Lowest Average Residential Monthly Bill
Alabama, Major Provider Category
Claim Award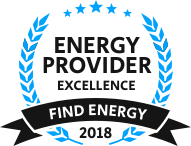 Top 3 Lowest Average Residential Monthly Bill
Alabama, Major Provider Category
Claim Award
Energy Loss
Baldwin EMC's energy loss due to business operations.
-3.68%
Total Energy Loss
56,444MWh
1814 National Rank
Baldwin EMC Coverage Map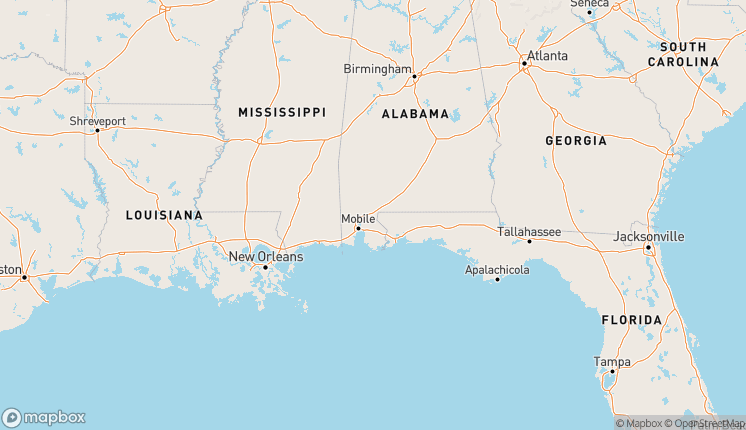 Baldwin EMC State Coverage
| State | Customers | Sales ($) | State Rank Based On Revenue | % of Provider's Residential Sales in State |
| --- | --- | --- | --- | --- |
| Alabama | 78,775 | 162,392,000 | 5 | 100% |
Baldwin EMC County Coverage
| County | Population | Providers | Avg. County Rate (¢) | Avg. Electric Bill |
| --- | --- | --- | --- | --- |
| Baldwin County | 223,234 | 6 | 12.38 | $145.96/mo |
| Monroe County | 20,733 | 4 | 13.29 | $151.48/mo |
Cities Baldwin EMC Has Coverage
Bay Minette, AL
Daphne, AL
Elberta, AL
Fairhope, AL
Foley, AL
Gulf Shores, AL
Loxley, AL
Magnolia Springs, AL
Orange Beach, AL
Perdido Beach, AL
Robertsdale, AL
Silverhill, AL
Spanish Fort, AL
Summerdale, AL
* City coverage generated based on government data. Always verify you can get service from the provider.
Baldwin EMC Reviews
Write a Review of Baldwin EMC
Baldwin EMC FAQ:
How many counties does Baldwin EMC sell electricity to?
There are 2 counties that receive at least some electricity coverage by Baldwin EMC.
What is the average bill for Baldwin EMC customers each month?
Currently, the average monthly electric bill for customers of providerInfo.name is $134.34. The Alabama average bill is $151.89 and the US average is $151.89.
What is the phone number for Baldwin EMC?
You can reach Baldwin EMC by phone via (800) 837-3374.
What cities does Baldwin EMC offer service in?
Baldwin EMC serves electricity in 14 cities throughout the nation.
Who is the CEO of Baldwin EMC?
Karen Moore is the CEO of Baldwin EMC.
What is the average electricity rate for Baldwin EMC customers?
Baldwin EMCs current average electricity rate is 11.77 cents per kilowatt hour (¢/kWh), compared to the average state rate of 12.85 cents and the average US rate of 13.33 cents.