Barry Electric is an electricity cooperative supplying electricity in the state of Missouri. A total of 9,601 customers (0.03% industrial customers, 13.18% commercial accounts and 86.79% residential properties) are supplied electricity by the company. The average residential electricity rate for Barry Electric is around 12.44 cents per kilowatt hour, which is 14.38% more than the average state rate of 10.88 cents and 6.68% less than the national average of 13.33. They sold 176,535 megawatt hours in 2019 through retail accounts. During the same timeframe, Barry Electric obtained 186,471 megawatt hours by way of the wholesale market. In 2019, the provider made a total of $22,230,000 from business activities relating to the sale and transfer of electricity. They had 92.36% of their revenue coming from retail sales to end users.
About Barry Electric
The average monthly residential power bill for a customer of Barry Electric is $143.86 per month, while the state average is $114.22. Consumers of the provider pay a 24.68% markup compared to other citizens of the state. The company does not have ownership in any electricity production plants and all of the electricity that they sell to their consumers must be purchased from other suppliers. With total emissions of 76,865,029.2 kilograms per year, Barry Electric is the 50th highest polluting electricity provider in the state and 1445th highest in the nation out of 200 and 3511 providers respectively.
Barry Electric, fortunately, allows their customers to take part in net metering programs. Installation of solar panels and alternative electricity sources is often prohibitively priced for people. Net metering allows purchasers of these electricity sources to sell extra wattage back to the grid, making the installation of these alternative sources economically viable .
Barry Electric has energy lose of 5.10% of their generation due to heat dissipation and other causes. This percentage of loss earns them a rank of 55th worst out of 200 providers who report energy loss in the state.
Barry Electric Rate & Electric Bills
Barry Electric residential electric rates are highest in January and the highest average bill is in November.
Historical Electric Rates:
1875th
12.44¢
Barry Electric's Average residential price per kWh
2665th
$143.86
Average monthly electric bill for Barry Electric's residential customers
Barry Electric Overview
Company Type:

Cooperative

Headquarters:

4015 Main Street
Cassville, Missouri 65625
United States of America

CEO:

Jennifer McBroom
Barry Electric Contact
Barry Electric Service
States Served:

Counties Served:

Major Cities Served:

See all cities

Table Of Contents:
Quick Facts About Barry Electric
Barry Electric achieved a 4.68% decrease in CO2 emissions from the electricity they sold.
Energy Loss
Barry Electric's energy loss due to business operations.
-5.10%
Total Energy Loss
9,519MWh
1213 National Rank
Barry Electric Coverage Map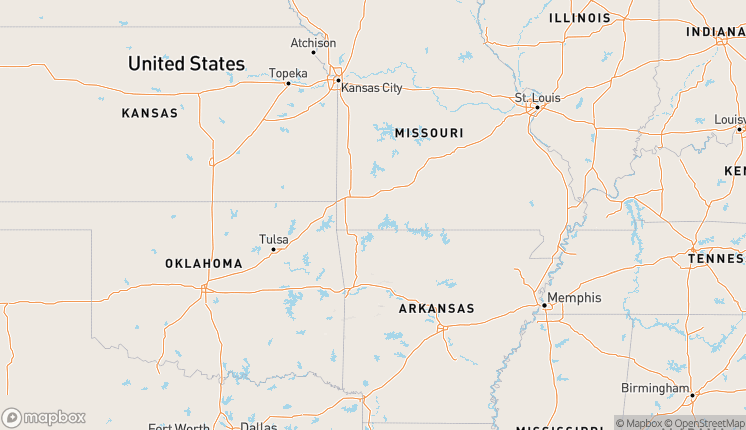 Barry Electric State Coverage
| State | Customers | Sales ($) | State Rank Based On Revenue | % of Provider's Residential Sales in State |
| --- | --- | --- | --- | --- |
| Missouri | 9,601 | 20,532,500 | 45 | 100% |
Barry Electric County Coverage
| County | Population | Providers | Avg. County Rate (¢) | Avg. Electric Bill |
| --- | --- | --- | --- | --- |
| Barry County | 35,789 | 2 | 12.33 | $141.98/mo |
Cities Barry Electric Has Coverage
Arrow Point, MO
Butterfield, MO
Cassville, MO
Chain-O-Lakes, MO
Emerald Beach, MO
Exeter, MO
Purdy, MO
Seligman, MO
Washburn, MO
Wheaton, MO
* City coverage generated based on government data. Always verify you can get service from the provider.
Barry Electric Reviews
Write a Review of Barry Electric
Barry Electric FAQ:
What is the phone number for Barry Electric?
The Barry Electric phone number is (866) 847-2333.
What is the average electricity rate for Barry Electric customers?
Barry Electrics current average electricity rate is 12.44 cents per kilowatt hour (¢/kWh), compared to the average Missouri rate of 10.88 cents and the average nationwide rate of 13.33 cents.
What is the average bill for Barry Electric customers each month?
The average monthly electric bill for customers of providerInfo.name is $143.86. The state average bill is $114.22 and the US average is $114.22.
Who is the CEO of Barry Electric?
The CEO of Barry Electric is Jennifer McBroom.
What cities does Barry Electric supply electricity in?
Barry Electric provides electricity to 10 cities.