Bartow Electric is a municipally owned organization providing electricity in 17 cities in Florida including Lakeland, Poinciana CDP, Four Corners CDP, Winter Haven, and Haines City. At the moment, 12,453 customers are supplied electricity by the company. These customers are a mix of 10,662 residential locations, 1,497 commercial accounts and 294 industrial accounts. On average, Bartow Electric charges their customers a residential electricity rate of 10.43 cents per kilowatt hour. This is 21.75% lower than the US average price of 13.33 cents, resulting in the company ranking 796th best for average electricity rate out of 3511 suppliers in the country. A total of 288,665 megawatt hours were sold through retail sales in 2019 by the supplier. The electricity sourced by the company is made up of primarily wholesale purchased megawatt hours, with 302,908 megawatt hours purchased by the company. The companycompany earned $29,257,900 in 2019, which came entirely from electricity sales to end users.
About Bartow Electric
The state average monthly residential power bill is $132.6, while the Bartow Electric average is 10.98% below at $119.41 per month. This is the 19th lowest average monthly bill amount for a provider in Florida. Electricity sales have contributed to a rise in CO2 pollution of 4,737,462.45 kilograms (3.92%) during the course of the past 12 months. The electricity grid managed by the supplier experiences an average of 0.24 outages per customer a year, with outages lasting roughly 25.51 minutes. The national average for other suppliers is 1.13 outages per customer and around 127.16 minutes per outage. With total emissions of 125,687,504.77 kilograms each year, Bartow Electric has the 42nd highest emissions amount out of 98 electricity companies in Florida.
Thankfully, Bartow Electric offers net metering choices to customers of the company. This makes it easier for people to install solar and other electricity options as they have the ability to sell unused electricity back to the grid.
Energy loss is a fact of life when dealing with electricity transmission. Bartow Electric currently averages a loss of around 4.70% of the electricity they generate. This percentage of electricity lost earns them a rank of 24th worst out of 98 companies who report energy loss in the state.
Bartow Electric Rate & Electric Bills
Bartow Electric residential electric rates are highest in January and the highest average bill is in June.
Historical Electric Rates:
796th
10.43¢
Bartow Electric's Average residential price per kWh
1947th
$119.41
Average monthly electric bill for Bartow Electric's residential customers
Bartow Electric Overview
Company Type:

Municipal

Headquarters:

915 Stearman St.
Bartow, Florida 33830
United States of America
Bartow Electric Contact
Bartow Electric Service
Outage Phone:

(863) 534-0134
States Served:

Counties Served:

Major Cities Served:

See all cities

Table Of Contents:
Quick Facts About Bartow Electric
Bartow Electric does not generate any of their own electricity and instead purchases directly from other providers at wholesale prices to be resold to their consumers.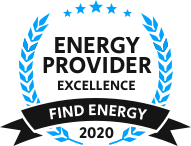 Top 3 Lowest Residential Electricity Rate
Florida, Mid-Sized Provider Category
Claim Award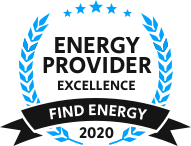 Top 3 Shortest Average Electricity Outages
Florida, Mid-Sized Provider Category
Claim Award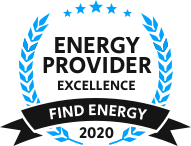 Top 3 Least Outages Per Year
Florida, Mid-Sized Provider Category
Claim Award
Energy Loss
Bartow Electric's energy loss due to business operations.
-4.70%
Total Energy Loss
14,243MWh
1389 National Rank
Grid Reliability
Length & Frequency of Bartow Electric's Power Outages
25.51 min.
vs. national average of 127.16 min.
0.24 outages/yr
vs. national average of 1.13
Bartow Electric Coverage Map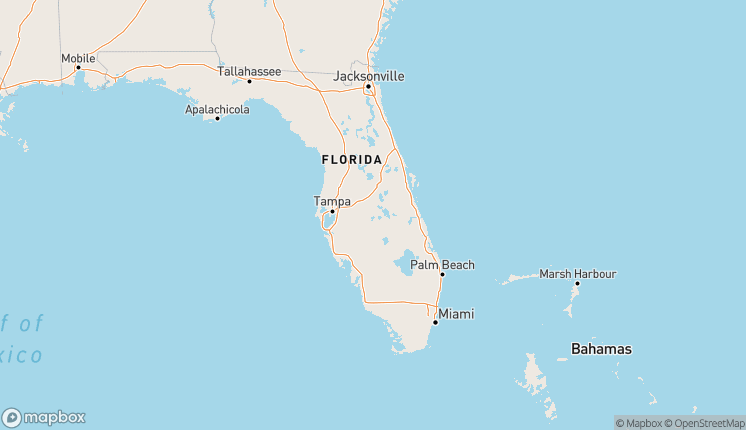 Bartow Electric State Coverage
| State | Customers | Sales ($) | State Rank Based On Revenue | % of Provider's Residential Sales in State |
| --- | --- | --- | --- | --- |
| Florida | 12,453 | 29,257,900 | 40 | 100% |
Bartow Electric County Coverage
| County | Population | Providers | Avg. County Rate (¢) | Avg. Electric Bill |
| --- | --- | --- | --- | --- |
| Polk County | 724,777 | 6 | 11.82 | $132.71/mo |
Cities Bartow Electric Has Coverage
Auburndale, FL
Bartow, FL
Davenport, FL
Dundee, FL
Eagle Lake, FL
Fort Meade, FL
Frostproof, FL
Haines City, FL
Highland Park, FL
Hillcrest Heights, FL
Lake Alfred, FL
Lake Hamilton, FL
Lake Wales, FL
Lakeland, FL
Mulberry, FL
Polk City, FL
Winter Haven, FL
* City coverage generated based on government data. Always verify you can get service from the provider.
Bartow Electric Reviews
Write a Review of Bartow Electric
Bartow Electric FAQ:
When will Bartow Electric power be restored?
Bartow Electric's outages last, on average, around 25.508 minutes per each outage.
What is the average electricity rate for Bartow Electric customers?
Consumers of Bartow Electric, on average, have an electricity rate 10.43 cents per kilowatt hour (¢/kWh).
What is the average bill for Bartow Electric customers each month?
Bartow Electric currently has an average monthly electric bill of $119.41, compared to the Florida average of $132.60 and the national of $132.60.
What cities does Bartow Electric provider electricity to?
Bartow Electric has customers in 17 cities throughout the nation.
What is the phone number for Bartow Electric?
The Bartow Electric phone number is 863-534-0188.