Fairburn Utilities
Electricity Rates, Plans & Statistics
Electricity Bill Over $75?
Go Solar for as low as $0 down and $79/mo
About Fairburn Utilities
Fairburn Utilities is a municipally owned entity headquartered in Fairburn, Georgia and serving customers in Fulton County, Georgia. The provider has a total of 3,481 customers. There are 412 commercial customers, 5 industrial customers and 3,064 residential customers. The average residential electricity price for Fairburn Utilities is roughly 11.63 cents per kilowatt hour, which is 17.60% less than the average US price of 14.11 cents. In 2019 they sold 105,027 megawatt hours by way of retail sales to end users. The electricity sourced by the company is made up of primarily wholesale purchased megawatt hours, with 107,249 megawatt hours purchased by the company. The revenue for the company for 2019 from electricity sales was $11,170,600, with $10,730,300 from retail sales to end users.
The average residential power bill for a customer of Fairburn Utilities is $112.25, while the nationwide average is $125.95. Electricity generation is not handled in house at the company, as they purchase electricity at wholesale rates from other companies to then be resold to their end users.
Luckily, Fairburn Utilities offers net metering choices to their consumers. This is a positive for any consumer considering purchasing personal solar panels, as net metering allows them to sell their unneeded kilowatt hours into the grid.
Fairburn Utilities Rate & Electric Bills
Fairburn Utilities residential electric rates are highest in January and the highest average bill is in March.
Historical Electricity Rates:
1240th
11.63¢
Fairburn Utilities' Average residential price per kWh
1510th
$112.25
Average monthly electricity bill for Fairburn Utilities' residential customers
Fairburn Utilities Overview
Company Type:

Municipal

Headquarters:

56 Malone Street South West
Fairburn, Georgia 30213
United States of America

Director/Superintendent:

John Martin
Fairburn Utilities Contact
Fairburn Utilities Service
States Served:

Counties Served:

Major Cities Served:

Table Of Contents:
Reduce or replace your electricity bill with solar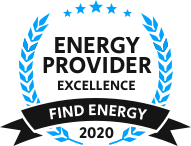 Top 3 Lowest Energy Loss
Georgia, Mid-Sized Provider Category
Claim Award
Fairburn Utilities Coverage Map
Fairburn Utilities State Coverage
| State | Customers | Sales ($) | State Rank Based On Revenue | % of Provider's Residential Sales in State |
| --- | --- | --- | --- | --- |
| Georgia | 3,481 | 9,912,400 | 78 | 100% |
Fairburn Utilities County Coverage
| County | Population | Providers | Avg. County Rate (¢) | Avg. Electric Bill |
| --- | --- | --- | --- | --- |
| Fulton County | 1,066,710 | 8 | 13.04 | $139.50/mo |
Fairburn Utilities Reviews
Write a Review of Fairburn Utilities
Fairburn Utilities FAQ:
How much is the average bundled bill for Fairburn Utilities customers each month?
Currently, the average monthly bundled electric bill for customers of Fairburn Utilities is $112.25. The state average bundled bill is $144.46 and the national average is $144.46.
What is the phone number for Fairburn Utilities?
The Fairburn Utilities phone number is (770) 964-2244.
Who is the CEO of Fairburn Utilities?
John Martin is the CEO of Fairburn Utilities.
What is the average bundled electricity rate for Fairburn Utilities customers?
Fairburn Utilities' current average bundled electricity rate is 11.63 cents per kilowatt hour (¢/kWh), compared to the average state bundled rate of 13.55 cents and the average United States rate of 14.11 cents.