FreeState Electric is an electric cooperative. The largest city serviced by the supplier is Tonganoxie, but the company also operates in 11 cities in Kansas. The supplier has 9 industrial customers, 16,993 residential accounts and 1,449 commercial customer accounts spread throughout their service area that they provide electricity services to. Consumers of FreeState Electric spend, on average, 14.45 cents per kilowatt hour for their residential electricity, resulting in the provider ranking 22nd out of 18 companies in Kansas and 1324th out of 3511 in the US for average electricity price. Around 270,021 megawatt hours were sold by the company to retail accounts in 2020. Power facilities owned by FreeState Electric generated 214 megawatt hours and an additional 287,728 megawatt hours were purchased on the wholesale electricity market. The total revenue for FreeState Electric for 2020 from electricity sales was $40,356,000, with 92.97% coming from retail sales to end users.
About FreeState Electric
Patrons of the supplier pay an average monthly residential electric bill of $153.53. This is 34.35% higher than the state average of $112.23. Thankfully, the company experienced a drop in CO2 pollution of 1.28% in the past 12 months. The provider is not associated with any electricity plants and all of the power that they sell to their consumers must be purchased from other providers.
Thankfully, FreeState Electric offers net metering choices to customers of the company. This makes it easier for people to install solar and other alternative electricity options as they have the ability to sell excess kilowatt hours back to their company.
Energy loss is part of the process when dealing with electricity transmission. FreeState Electric currently averages a loss of approximately 6.22% of the aggregate electricity they produce. The state average for energy loss is 2.99% and the United States average is 2.76%. This results in FreeState Electric getting a ranking of 14th best out of 18 companies in Kansas and 1187th best out of 3511 providers in the nation.
FreeState Electric Rate & Electric Bills
FreeState Electric residential electric rates are highest in January and the highest average bill is in November.
Historical Electric Rates:
1324th
14.45¢
FreeState Electric's Average residential price per kWh
1407th
$153.53
Average monthly electric bill for FreeState Electric's residential customers
FreeState Electric Overview
Company Type:

Cooperative

Headquarters:

507 North Union
McLouth, Kansas 66054
United States of America
FreeState Electric Contact
FreeState Electric Service
States Served:

Counties Served:

Shawnee County
Douglas County
Leavenworth County
Jefferson County
Atchison County

See All Counties

Major Cities Served:

See all cities

Table Of Contents:
Quick Facts About FreeState Electric
Emitting 119,255,636.87 kilograms of CO2, FreeState Electric ranks as the 17th worst polluting electricity provider in Kansas out of the 18 we track.
Energy Loss
FreeState Electric's energy loss due to business operations.
-6.22%
Total Energy Loss
17,921MWh
1187 National Rank
FreeState Electric Coverage Map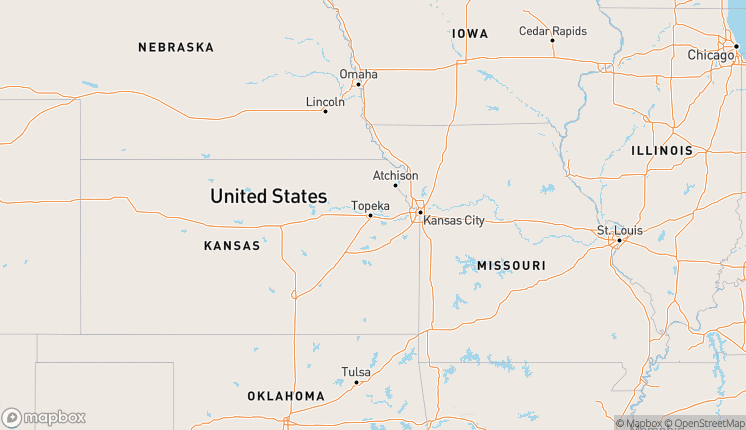 FreeState Electric State Coverage
| State | Customers | Sales ($) | State Rank Based On Revenue | % of Provider's Residential Sales in State |
| --- | --- | --- | --- | --- |
| Kansas | 18,451 | 37,520,000 | 14 | 100% |
FreeState Electric County Coverage
Cities FreeState Electric Has Coverage
Auburn, KS
Carbondale, KS
Delia, KS
Easton, KS
Lecompton, KS
McLouth, KS
Silver Lake, KS
St. Marys, KS
Tonganoxie, KS
Valley Falls, KS
Winchester, KS
* City coverage generated based on government data. Always verify you can get service from the provider.
FreeState Electric Reviews
Write a Review of FreeState Electric
FreeState Electric FAQ:
How much is the average bill for FreeState Electric customers each month?
FreeState Electric currently has an average monthly electric bill of $153.53, compared to the Kansas average of $112.23 and the United States average of $112.23.
What is the phone number for FreeState Electric?
FreeState Electric's customer service phone number is (785) 478-3444
What is the average electricity rate for FreeState Electric customers?
Customers of FreeState Electric, on average, have an electricity rate 14.45 cents per kilowatt hour (¢/kWh).
What cities does FreeState Electric sell electricity in?
FreeState Electric provides electricity in 11 cities.
How many counties does FreeState Electric supply electricity to?
FreeState Electric offers service in 8 counties in the US including, Kansas.