Homeworks Tri-County
Electricity Rates, Plans & Statistics
Electricity Bill Over $75?
Go Solar for less than your cell phone bill
Get started
Homeworks Tri-County Rate & Electric Bills
Homeworks Tri-County residential electric rates are highest in January and the highest average bill is in April.
Historical Electricity Rates:
2458th
14.68¢
Homeworks Tri-County's Average residential price per kWh
1986th
$124.37
Average monthly electricity bill for Homeworks Tri-County's residential customers
About Homeworks Tri-County
Homeworks Tri-County serves 17 counties and is considered an electricity cooperative. The provider has a total of 26,349 customers. There are 22,616 residential customer accounts, 3,555 commercial customers and 178 industrial customer accounts. On average, Homeworks Tri-County's customers spend 14.68 cents per kilowatt hour for their residential electricity. Luckily, this is 16.72% below Michigan's average rate of 17.63 cents, which ranks the company 40th lowest for average electricity price out of 60 suppliers in Michigan. They sold 362,838 megawatt hours by way of retail sales in 2020. The electricity sourced by the company is made up primarily of megawatt hours they procured by way of the wholesale market. Of the electricity sourced whole purchased made up 100.00%. Their total revenue for 2020 from electricity related activities was $50,052,300, with $48,971,600 from retail sales to end users.
The average monthly residential electricity bill for a customer of Homeworks Tri-County is $124.37 per month. The provider is not associated with any electricity generation plants and all of the power that they sell to their customers must be purchased from other companies.
Net metering is accessible to consumers of Homeworks Tri-County. Net metering makes solar panel installation more economically feasible as it gives the ability for individuals to sell electricity back into the grid.
Energy loss is simply part of the process when working with electricity transmission. Homeworks Tri-County currently averages a loss of about 5.55% of the total electricity they transmit. Homeworks Tri-County's energy loss levels leave them with a rank of 27th best out of the 55 providers that operate in Michigan and report energy loss and 1040th best out of 3510 in the United.
Homeworks Tri-County Overview
Company Type:

Cooperative

Headquarters:

7973 East Grand River Avenue
Portland, Michigan 48875
United States of America

CEO:

Chris O'Neill
Homeworks Tri-County Contact
Homeworks Tri-County Service
States Served:

Counties Served:

Kent County
Washtenaw County
Ingham County
Livingston County
Jackson County

See All Counties

Major Cities Served:

See all cities

Table Of Contents:
Energy Loss
Homeworks Tri-County's energy loss due to business operations.
-5.55%
Total Energy Loss
21,310MWh
1040 National Rank
Homeworks Tri-County Coverage Map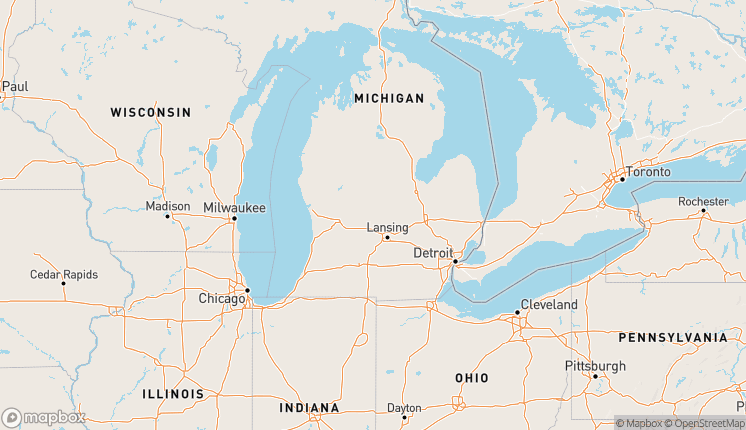 Homeworks Tri-County State Coverage
| State | Customers | Sales ($) | State Rank Based On Revenue | % of Provider's Residential Sales in State |
| --- | --- | --- | --- | --- |
| Michigan | 26,349 | 48,971,600 | 14 | 100% |
Homeworks Tri-County County Coverage
| County | Population | Providers | Avg. County Rate (¢) | Avg. Electric Bill |
| --- | --- | --- | --- | --- |
| Barry County | 62,423 | 5 | 16.93 | $119.04/mo |
| Calhoun County | 134,310 | 6 | 17.76 | $120.64/mo |
| Clare County | 30,856 | 5 | 17.44 | $118.21/mo |
| Clinton County | 79,128 | 5 | 16.74 | $122.72/mo |
| Eaton County | 109,175 | 6 | 16.65 | $122.27/mo |
| Gratiot County | 41,761 | 5 | 17.14 | $122.67/mo |
| Ingham County | 284,900 | 6 | 17.25 | $120.71/mo |
| Ionia County | 66,804 | 5 | 17.11 | $122.05/mo |
| Isabella County | 64,394 | 5 | 16.64 | $122.50/mo |
| Jackson County | 160,366 | 4 | 17.56 | $122.58/mo |
Cities Homeworks Tri-County Has Coverage
Alma, MI
Barryton, MI
Big Rapids, MI
Carson City, MI
Charlotte, MI
Chelsea, MI
Clare, MI
Clarksville, MI
DeWitt, MI
Dimondale, MI
Eagle, MI
Eaton Rapids, MI
Edmore, MI
Elsie, MI
Farwell, MI
Fowler, MI
Freeport, MI
Grand Ledge, MI
Hubbardston, MI
Lake Isabella, MI
Lake Odessa, MI
Lakeview, MI
Lansing, MI
Leslie, MI
Maple Rapids, MI
McBride, MI
Mecosta, MI
Morley, MI
Mount Pleasant, MI
Mulliken, MI
Nashville, MI
Ovid, MI
Perrinton, MI
Pewamo, MI
Portland, MI
Potterville, MI
St. Johns, MI
Stockbridge, MI
Sunfield, MI
Vermontville, MI
Westphalia, MI
Woodland, MI
* City coverage generated based on government data. Always verify you can get service from the provider.
Homeworks Tri-County Reviews
Write a Review of Homeworks Tri-County
Homeworks Tri-County FAQ:
How much is the average bundled bill for Homeworks Tri-County customers each month?
Customers of Homeworks Tri-County pay, on average, a monthly bundled bill of $124.37.
What is the phone number for Homeworks Tri-County?
You can reach Homeworks Tri-County by phone via (800) 562-8232.
What cities does Homeworks Tri-County offer service to?
Homeworks Tri-County serves 42 cities in the United States including Michigan.
How many counties does Homeworks Tri-County provider electricity in?
There are 17 counties that receive at least some electricity coverage by Homeworks Tri-County.
Who is the CEO of Homeworks Tri-County?
The current CEO of Homeworks Tri-County is Chris O'Neill.
What is the average bundled electricity rate for Homeworks Tri-County customers?
Homeworks Tri-County's current average bundled electricity rate is 14.68 cents per kilowatt hour (¢/kWh), compared to the average Michigan bundled rate of 17.63 cents and the average US rate of 13.67 cents.