Huntsville Utilities
Electricity Rates, Plans & Statistics
High Power Bills?
Get Solar for as low as $0 down and $79/mo and reduce or replace your electric bill
About Huntsville Utilities
Huntsville Utilities supplies electricity to 2 counties in the state of Alabama. The provider recently reported a total of 204,747 customers, 28 of which are industrial customers, 22,692 are commercial customers and the rest of which are residential properties. The residential electricity price for customers of Huntsville Utilities is, on average, 11.64 cents per kilowatt hour. Thankfully for their consumers, this rate is less than both the Alabama and the national average prices of 14.78 and 15.61 cents per kilowatt hour, respectively. The company had total sales and disposition of 5,606,142 megawatt hours in 2022, of which 92.72% were via retail sales. Wholesale power purchases made up 100.00% of the total electricity sourced . Exactly 5,606,142 megawatt hours were acquired by way of wholesale channels. Their revenue in 2022 from electricity related activities was $608,141,600, with $585,430,000 from retail sales to end users.
Customers of the supplier have an average monthly residential power bill of $131.81. This is 1.09% below the nationwide average bill of $133.26. The provider does not have ownership in any electricity production plants and all of the electricity that they sell to their customers must be purchased from other suppliers. Customers of the supplier experience 0.69 power outages on average per year, with outages lasting an average of 63.3 minutes. The national averages for outages and duration are 1.27 outages at 137.24 minutes each.
Losing electricity from heat dissipation during electricity transmission and other causes is part of being in the electricity production business. Electricity companies must report these losses to government agencies who track electricity grid efficiencies. Huntsville Utilities reported a yearly loss of approximately 7.28% of the electricity that they generate. These averages allow us to compare and contrast the numerous suppliers who operate around the nation. Huntsville Utilities has earned a rank of 1274th best out of 3510 companies who report energy loss in the United States and 42nd best out of 60 in Alabama.
Huntsville Utilities Rate & Electric Bills
Huntsville Utilities residential electric rates are highest in January and the highest average bill is in July.
Historical Electricity Rates:
851st
11.64¢
Huntsville Utilities' Average residential price per kWh
1780th
$131.81
Average monthly electricity bill for Huntsville Utilities' residential customers
Huntsville Utilities Overview
Company Type:

Municipal

Headquarters:

112 Spragins Street
Huntsville, Alabama 35801
United States of America

Director/Superintendent:

Wes Kelley
Huntsville Utilities Contact
Huntsville Utilities Service
States Served:

Counties Served:

Madison County
Marshall County

Major Cities Served:

Harvest CDP
Moores Mill CDP
Hazel Green CDP
New Hope
Triana
Owens Cross Roads
Redstone Arsenal CDP

See all cities

Table Of Contents:
Go Solar for less than your cell phone bill.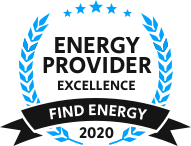 Top 3 Lowest Average Residential Monthly Bill
Alabama, Major Provider Category
Claim Award
Energy Loss
Huntsville Utilities' energy loss due to business operations.
-7.28%
Total Energy Loss
408,296MWh
1274 National Rank
Grid Reliability
Length & Frequency of Huntsville Utilities' Power Outages
63.3 min.
vs. national average of 137.24 min.
0.69 outages/yr
vs. national average of 1.27
Huntsville Utilities Coverage Map
Huntsville Utilities State Coverage
| State | Customers | Sales ($) | State Rank Based On Revenue | % of Provider's Residential Sales in State |
| --- | --- | --- | --- | --- |
| Alabama | 205,160 | 559,977,000 | 3 | 100% |
Huntsville Utilities County Coverage
Cities Huntsville Utilities Has Coverage
Gurley, AL
New Hope, AL
Owens Cross Roads, AL
Triana, AL
* City coverage generated based on government data. Always verify you can get service from the provider.
Huntsville Utilities Reviews
Write a Review of Huntsville Utilities
Huntsville Utilities FAQ:
When will Huntsville Utilities power be restored?
The average number of minutes for an outage for Huntsville Utilities' consumers is 63.303 minutes.
What is the average bundled bill for Huntsville Utilities customers each month?
Consumers of Huntsville Utilities pay, on average, a monthly bundled bill of $131.81.
What is the average bundled electricity rate for Huntsville Utilities customers?
Huntsville Utilities' current average bundled electricity rate is 11.64 cents per kilowatt hour (¢/kWh), compared to the average state bundled rate of 14.78 cents and the average United States rate of 15.61 cents.
What is the phone number for Huntsville Utilities?
Huntsville Utilities' customer service phone number is (256) 535-1200
How many counties does Huntsville Utilities offer service in?
Huntsville Utilities supplies electricity to customers in 2 counties in the US.
Who is the CEO of Huntsville Utilities?
Wes Kelley is the current CEO of Huntsville Utilities.
What cities does Huntsville Utilities have customers in to?
Huntsville Utilities has customers in 6 cities.