Kingman Electric
Electricity Rates, Plans & Statistics
Power Bill Over $75?
Get Solar for as low as $0 down and $79/mo
Get qualified
Kingman Electric Rate & Electric Bills
Kingman Electric residential electric rates are highest in January and the highest average bill is in September.
Historical Electricity Rates:
2532nd
15.08¢
Kingman Electric's Average residential price per kWh
963rd
$97.25
Average monthly electricity bill for Kingman Electric's residential customers
About Kingman Electric
Kingman Electric is a municipally owned entity serving Kingman in Kingman County, Kansas. A total of 1,909 customers (1,534 residential customers, 360 commercial accounts and 15 industrial accounts) are provided electricity by the company. On average, Kingman Electric's residential electricity rate is 15.08 cents per kilowatt hour. Regrettably, this is 16.80% higher than Kansas' average price of 12.91 cents. They had total sales and disposition of 48,732 megawatt hours in 2019, of which 41,988 megawatt hours were from sales to end users. The electricity they sourced was made up of megawatt hours produced by the company in electricity facilities they own and additional megawatt hours procured on wholesale channels. In 2019, the company made 99.73% of their revenue from retail electricity sales.
The United States average monthly residential power bill is $120.98, while the Kingman Electric average is 19.61% less at $97.25 per month. This is the 963rd lowest average monthly bill amount for a supplier in the US. With 6,583 megawatt hours produced from non-renewable fuels, the supplier is the 385th largest producer of megawatt hours from non-renewable fuels in the US out of 3510 providers By megawatt hours produced, Kingman Electric is the 27th largest provider out of 162 providers in Kansas. Kingman Electric generates 6,583 megawatt hours from their generation facilities, which ranks them as the 27th largest producer of electricity of all 141 electricity providers in Kansas.
Fortunately, Kingman Electric allows their customers to participate in net metering programs. Without net metering, solar panel installation is significantly less economically feasible, as citizens have no way to sell unused electricity back into the infrastructure system.
Kingman Electric Overview
Company Type:

Municipal

Headquarters:

324 North Main Street
Kingman, Kansas 67068
United States of America

Director/Superintendent:

Tim Goldston
Kingman Electric Contact
Kingman Electric Service
Outage Phone:

(620) 532-2131
States Served:

Counties Served:

Major Cities Served:

Table Of Contents:
Go Solar for as low as $79/mo - $0 down + flexible financing
Get started
Quick Facts About Kingman Electric
Kingman Electric's electricity facilities produce 5,806.52 megawatt hours using natural gas.
Kingman Electric Energy Makeup
Kingman Electric Coverage Map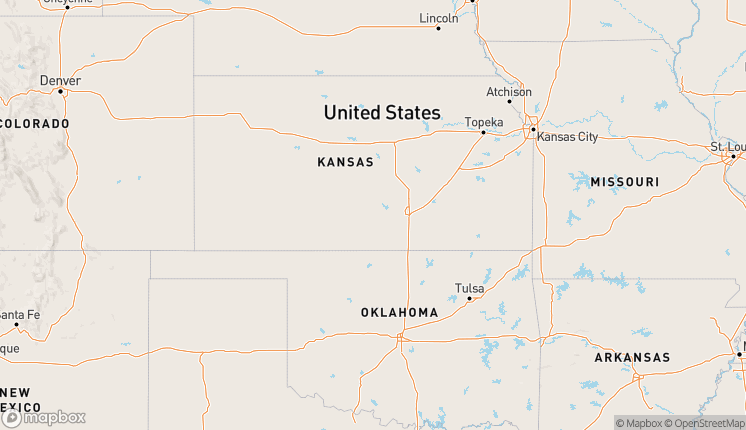 Kingman Electric State Coverage
| State | Customers | Sales ($) | State Rank Based On Revenue | % of Provider's Residential Sales in State |
| --- | --- | --- | --- | --- |
| Kansas | 1,909 | 5,104,000 | 45 | 100% |
Kingman Electric County Coverage
Power Plants Owned by Kingman Electric
| Plant | City/County | State | Primary Fuel Type | Production (MWh) | Emission (kg) | Emissions/MWh | Toxic Chemical Release | Closing Date |
| --- | --- | --- | --- | --- | --- | --- | --- | --- |
| | Harper County | KS | Natural Gas | 6,583 | 4,445,347.48 | 675.28 | | |
Kingman Electric Fuel Makeup
DISTILLATE FUEL OIL
11.80%
Kingman Electric Reviews
Write a Review of Kingman Electric
Kingman Electric FAQ:
Who is the CEO of Kingman Electric?
Tim Goldston is the current CEO of Kingman Electric.
What is the average bundled bill for Kingman Electric customers each month?
The average monthly bundled electric bill for customers of Kingman Electric is $97.25. The state average bundled bill is $113.23 and the national average is $113.23.
What is the phone number for Kingman Electric?
Kingman Electric's customer service phone number is (620) 532-3111
What percentage of Kingman Electric's electricity is generated using renewable fuels?
Kingman Electric produces 0% of their electricity from renewable fuel sources.
What is the average bundled electricity rate for Kingman Electric customers?
The average bundled rate of electricity for consumers of Kingman Electric is 15.08 cents per kilowatt hour (¢/kWh).
What percentage of Kingman Electric's electricity is produced from nonrenewable fuels?
Electric plants owned by or associated with Kingman Electric produce 100.00% of their electricity using nonrenewable fuels.
How many power plants are owned by or associated with Kingman Electric?
Kingman Electric is associated with or owns one power plant.