Kingsport Power
Electricity Rates, Plans & Statistics
Power Bill Over $75?
Reduce or replace your electricity bill with solar for as low as $0 down and $79/mo
Go Solar Today
Kingsport Power Rate & Electric Bills
Kingsport Power residential electric rates are highest in January and the highest average bill is in April.
Historical Electricity Rates:
595th
10.25¢
Kingsport Power's Average residential price per kWh
2193rd
$130.7
Average monthly electricity bill for Kingsport Power's residential customers
About Kingsport Power
Kingsport Power is an investor owned organization headquartered in Kingsport, Tennessee and serving customers in 3 counties in Tennessee including counties such as Sullivan County, Washington County, and Hawkins County. The supplier has 193 industrial customer accounts, 42,397 residential customer accounts and 6,068 commercial customers whom they provide electricity services to. Kingsport Power has an average residential electricity rate of 10.25 cents per kilowatt hour. This is 25.02% below the national average price of 13.67 cents, ranking the provider at 595th best for average electricity rate out of 2922 companies in the United States. In 2020 the company sold 97.69% of their disposition via normal retail sales to end users. Wholesale power purchases made up 100.00% of all electricity sourced . Exactly 1,700,362 megawatt hours were purchased on the wholesale market. In 2020, the supplier made a total of $156,495,000 from business activities relating to the sale and transfer of electricity. They had 95.77% of their revenue coming from retail sales to end users.
The average residential power bill for a customer of Kingsport Power is $130.7 per month. The supplier currently does not produce any of the electricity that they sell. Instead, they must purchase that electricity at wholesale prices and then resell it at a higher rate to end customers.
Offering net metering to customers is a win-win situation for Kingsport Power and any residents who get their electricity from the company. This makes it cheaper for people who are interested to install solar and other electricity options as they have the ability to sell unneeded kilowatt hours back to the electricity supplier.
Losing electricity from heat dissipation during electricity transmission and other causes is part of being in the electricity generation business. Companies must report these losses to government agencies who track electricity infrastructure efficiencies. Kingsport Power recently reported a yearly loss of about 2.31% of the electricity that they transmit. This percentage of electricity lost earns them a rank of 24th best out of 84 providers who report energy loss in the state.
Kingsport Power Service
States Served:

Counties Served:

Sullivan County
Washington County
Hawkins County

Major Cities Served:

See all cities

Table Of Contents:
Energy Loss
Kingsport Power's energy loss due to business operations.
-2.31%
Total Energy Loss
39,348MWh
239 National Rank
Kingsport Power Coverage Map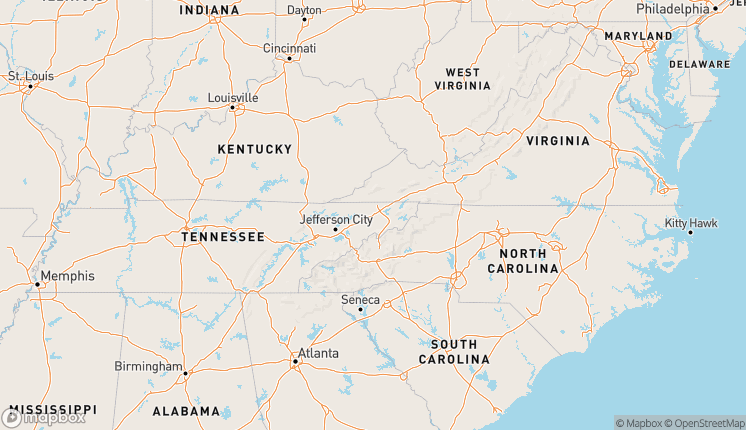 Kingsport Power State Coverage
| State | Customers | Sales ($) | State Rank Based On Revenue | % of Provider's Residential Sales in State |
| --- | --- | --- | --- | --- |
| Tennessee | 48,658 | 152,885,403 | 13 | 100% |
Kingsport Power County Coverage
Cities Kingsport Power Has Coverage
Bluff City, TN
Bristol, TN
Bulls Gap, TN
Church Hill, TN
Johnson City, TN
Jonesborough, TN
Kingsport, TN
Mount Carmel, TN
Rogersville, TN
Surgoinsville, TN
Watauga, TN
* City coverage generated based on government data. Always verify you can get service from the provider.
Kingsport Power Reviews
Write a Review of Kingsport Power
Kingsport Power FAQ:
What company is Kingsport Power owned by?
Kingsport Power is a subsidiary of Appalachian Power Company.
How many counties does Kingsport Power sell electricity to?
There are 3 counties that receive at least some electricity coverage by Kingsport Power including Tennessee.
What is the average bundled electricity rate for Kingsport Power customers?
The average bundled price of electricity for consumers of Kingsport Power is 10.25 cents per kilowatt hour (¢/kWh).
What is the average bundled bill for Kingsport Power customers each month?
The average monthly bundled electric bill for customers of Kingsport Power is $130.70. The state average bundled bill is $129.76 and the nationwide average is $129.76.
What cities does Kingsport Power provider electricity to?
Kingsport Power has customers in 11 cities.