Madison Electric
Electricity Rates, Plans & Statistics
High Electricity Bills?
Reduce or replace your electricity bill with solar
About Madison Electric
Madison Electric is a municipally owned organization supplying electricity in Madison CDP in Somerset County, Maine. Madison Electric has an average residential electricity rate of 15.85 cents per kilowatt hour, which is 11.37% lower than Maine's average rate of 17.88 cents. This makes the supplier 4th out of 11 suppliers in the state for best average electricity price. There were a total of 26,521 megawatt hours sold through retail sales in 2020 by the provider. The electricity they sourced was made up of megawatt hours procured on wholesale channels. They purchased 31,018 wholesale megawatt hours. In 2020, the supplier made a total of $4,699,000 from business activities relating to the sale and transfer of electricity. They had revenue of $3,906,000 from retail sales to end users.
The United States average monthly residential power bill is $121.23, while the Madison Electric average is 11.06% below at $107.82 per month. This is the 1352nd lowest average monthly bill amount for a provider in the United States. The company currently does not generate any of the electricity that they sell. Instead, they must purchase that electricity at wholesale prices and then resell it at a higher rate to end users.
Offering net metering to consumers is a win-win situation for Madison Electric and any people who receive their electricity from the company. Net metering allows residents to sell kilowatt hours back to the grid, making the purchase of solar and other electricity sources a cheaper project.
Energy loss is a part of life when dealing with electricity transmission. Madison Electric currently averages a loss of approximately 14.50% of the total electricity they produce. The state of Maine has an energy loss average of 0.63% and the US average is 2.76%, giving Madison Electric a rank of 1402nd best out of 3509 providers who report energy loss in the United States.
Madison Electric Rate & Electric Bills
Madison Electric residential electric rates are highest in January and the highest average bill is in June.
Historical Electricity Rates:
2640th
15.85¢
Madison Electric's Average residential price per kWh
1352nd
$107.82
Average monthly electricity bill for Madison Electric's residential customers
Madison Electric Overview
Company Type:

Municipal

Headquarters:

6 Business Park Drive
Madison, Maine 04950
United States of America

Director/Superintendent:

Marty Berry
Madison Electric Contact
Madison Electric Service
States Served:

Counties Served:

Major Cities Served:

Table Of Contents:
Go Solar for less than your cell phone bill.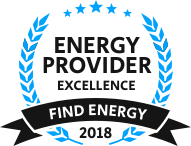 Top 3 Lowest Energy Loss
Maine, Major Provider Category
Claim Award
Energy Loss
Madison Electric's energy loss due to business operations.
-14.50%
Total Energy Loss
4,497MWh
1402 National Rank
Madison Electric Coverage Map
Madison Electric State Coverage
| State | Customers | Sales ($) | State Rank Based On Revenue | % of Provider's Residential Sales in State |
| --- | --- | --- | --- | --- |
| Maine | 2,610 | 4,211,409 | 8 | 100% |
Madison Electric County Coverage
| County | Population | Providers | Avg. County Rate (¢) | Avg. Electric Bill |
| --- | --- | --- | --- | --- |
| Somerset County | 50,477 | 17 | 19.31 | $112.47/mo |
Madison Electric Reviews
Write a Review of Madison Electric
Madison Electric FAQ:
How much is the average bundled bill for Madison Electric customers each month?
Madison Electric currently has an average monthly bundled electric bill of $107.82, compared to the Maine average of $108.14 and the US of $108.14 for bundled service.
What is the phone number for Madison Electric?
Madison Electric's customer service phone number is (207) 696-4401
Who is the CEO of Madison Electric?
Madison Electric's current CEO is Marty Berry.
What is the average bundled electricity rate for Madison Electric customers?
Madison Electric's current average bundled electricity rate is 15.85 cents per kilowatt hour (¢/kWh), compared to the average Maine bundled rate of 17.88 cents and the average United States rate of 13.71 cents.