Maryville Electric is a municipally owned organization providing electricity in 2 cities throughout Tennessee including Maryville, Alcoa, and Eagleton Village CDP. At the moment, there are 22,283 customers of the company. Exactly 9 of them are industrial properties, 3,127 are commercial customers and 19,147 of them are residential accounts. On average, Maryville Electric's residential electricity rate is 9.95 cents per kilowatt hour, which is 8.21% lower than Tennessee's average price of 10.84 cents. This ranks the company 9th lowest for average electricity rate out of 87 providers in Tennessee. The company sold 747,396 megawatt hours in 2020 by way of retail accounts. Of the megawatt hours they sourced, 779,688 megawatt hours were purchased on the wholesale market. Their total revenue in 2020 from electricity related activities was $64,274,600, with 97.97% coming from retail sales to end users.
About Maryville Electric
The United States average monthly residential power bill is $120.24, while the Maryville Electric average is 8.49% less at $110.03 per month. Electricity generation is not part of the Maryville Electric business plan, as they purchase power at wholesale rates to then be resold to their end users. The generation of electricity recently sold by the company resulted in CO2 emissions that were 22,134,742.14 kilograms (6.28%) below the levels from the previous 12 months.
Regrettably, Maryville Electric does not offer net metering choices to customers of the company. Installation of solar panels and other electricity sources is often too expensive for people. Net metering would allow purchasers of these electricity sources to sell excess wattage back to the grid, making the installation of these alternative sources economically viable .
All suppliers who produce electricity have some energy loss from heat depletion or alternative factors. Maryville Electric is no different, as they average an annual loss of roughly 4.14% of the aggregate electricity they generate. The state average for energy loss is 2.57% and the US average is 2.76%. This results in Maryville Electric receiving a ranking of 31st best out of 87 providers in Tennessee and 673rd best out of 3511 providers in the United States.
Maryville Electric Rate & Electric Bills
Maryville Electric residential electric rates are highest in January and the highest average bill is in January.
Historical Electric Rates:
300th
9.95¢
Maryville Electric's Average residential price per kWh
713th
$110.03
Average monthly electric bill for Maryville Electric's residential customers
Maryville Electric Overview
Company Type:

Municipal

Headquarters:

400 West Broadway Avenue
Maryville , Tennessee 37801
United States of America
Maryville Electric Contact
Maryville Electric Service
States Served:

Counties Served:

Major Cities Served:

See all cities

Table Of Contents:
Quick Facts About Maryville Electric
Emitting 330,089,829.96 kilograms of CO2 emissions, Maryville Electric comes in as the 597th highest polluting supplier in the nation out of the 3511 we track.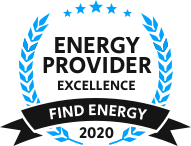 Top 3 Lowest Energy Loss
Tennessee, Mid-Sized Provider Category
Claim Award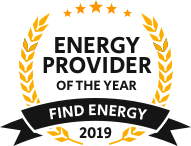 Lowest Energy Loss
Tennessee, Mid-Sized Provider Category
Claim Award
Energy Loss
Maryville Electric's energy loss due to business operations.
-4.14%
Total Energy Loss
32,292MWh
673 National Rank
Maryville Electric Coverage Map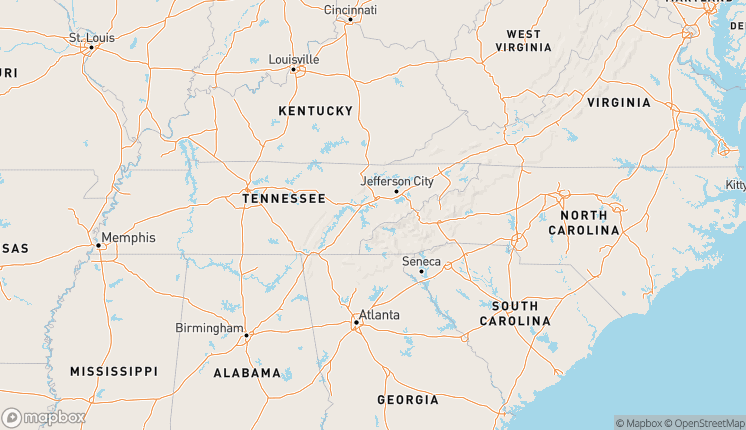 Maryville Electric State Coverage
| State | Customers | Sales ($) | State Rank Based On Revenue | % of Provider's Residential Sales in State |
| --- | --- | --- | --- | --- |
| Tennessee | 22,283 | 62,967,000 | 35 | 100% |
Maryville Electric County Coverage
| County | Population | Providers | Avg. County Rate (¢) | Avg. Electric Bill |
| --- | --- | --- | --- | --- |
| Blount County | 133,088 | 5 | 10.59 | $129.95/mo |
Cities Maryville Electric Has Coverage
* City coverage generated based on government data. Always verify you can get service from the provider.
Maryville Electric Reviews
Write a Review of Maryville Electric
Maryville Electric FAQ:
What is the average electricity rate for Maryville Electric customers?
Consumers of Maryville Electric, on average, have an electricity rate 9.95 cents per kilowatt hour (¢/kWh).
What is the average bill for Maryville Electric customers each month?
Maryville Electric currently has an average monthly electric bill of $110.03, compared to the Tennessee average of $130.81 and the national of $130.81.
What is the phone number for Maryville Electric?
The Maryville Electric phone number is ​(865) 273-3300.
What cities does Maryville Electric provider electricity in?
Maryville Electric serves 2 cities.