Mille Lacs Electric is headquartered in Aitkin, Minnesota and supplies electricity in 5 cities in the state. They currently supply electricity to residential, commercial and industrial customer accounts, with a total of 14,051 residential customer accounts, 1,250 commercial customers and 113 industrial accounts subscribed. Mille Lacs Electric's consumers are charged an average residential electricity price of 14.90 cents per kilowatt hour, which is 10.75% more than the average US rate of 13.45 cents. In 2020 the company had retail sales of 199,345 megawatt hours. Electricity generation facilities owned by Mille Lacs Electric produced 100.00% of the megawatt hours sourced by the supplier. The revenue for the company for 2020 from electricity sales was $27,799,000, with 99.00% coming from retail sales to end users.
About Mille Lacs Electric
The average residential electricity bill for a consumer of Mille Lacs Electric is $112.73, while the Minnesota average is $104.42. Patrons of the company pay 6.92% more compared to other residents of Minnesota. Electricity generation is not handled in house at the company, as they purchase electricity at wholesale rates to then be resold to their customers.
Consumers of Mille Lacs Electric are able to participate in net metering offerings, which is a positive for both parties. This makes it cheaper for people who are interested to install solar and other alternative electricity options as they have the ability to sell excess megawatt hours into the grid.
Providers routinely submit data for energy lost through electricity transmission to government agencies who track infrastructure efficiencies. Mille Lacs Electric recently reported a loss of 5.55% of their electricity production total. The state of Minnesota has an energy loss average of 2.22% and the US average is 2.76%, resulting in Mille Lacs Electric receiving a rank of 39th best out of 169 companies who report energy loss in the state.
Mille Lacs Electric Rate & Electric Bills
Mille Lacs Electric residential electric rates are highest in January and the highest average bill is in April.
Historical Electric Rates:
2689th
14.90¢
Mille Lacs Electric's Average residential price per kWh
1762nd
$112.73
Average monthly electric bill for Mille Lacs Electric's residential customers
Mille Lacs Electric Overview
Company Type:

Cooperative

Headquarters:

36559 US Highway 169
Aitkin, Minnesota 56431
United States of America
Mille Lacs Electric Contact
Website:

www.mlecmn.net

Customer Service Phone:

(800) 450-2191

Business Customer Service:

(218) 927-2191

Contact Page:

www.mlecmn.net

Social Media:
Mille Lacs Electric Service
States Served:

Counties Served:

Crow Wing County
Mille Lacs County
Aitkin County

Major Cities Served:

See all cities

Table Of Contents:
Energy Loss
Mille Lacs Electric's energy loss due to business operations.
-5.55%
Total Energy Loss
11,743MWh
1040 National Rank
Mille Lacs Electric Coverage Map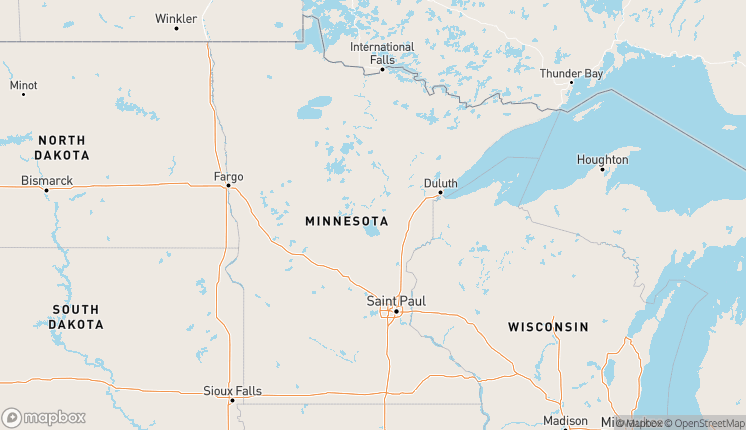 Mille Lacs Electric State Coverage
| State | Customers | Sales ($) | State Rank Based On Revenue | % of Provider's Residential Sales in State |
| --- | --- | --- | --- | --- |
| Minnesota | 15,414 | 27,522,000 | 36 | 100% |
Mille Lacs Electric County Coverage
Cities Mille Lacs Electric Has Coverage
Aitkin, MN
Garrison, MN
McGregor, MN
Onamia, MN
Palisade, MN
* City coverage generated based on government data. Always verify you can get service from the provider.
Mille Lacs Electric Reviews
Write a Review of Mille Lacs Electric
Mille Lacs Electric FAQ:
What is the phone number for Mille Lacs Electric?
You can reach Mille Lacs Electric by phone via (800) 450-2191.
What is the average electricity rate for Mille Lacs Electric customers?
Mille Lacs Electrics current average electricity rate is 14.90 cents per kilowatt hour (¢/kWh), compared to the average Minnesota rate of 13.40 cents and the average nationwide rate of 13.45 cents.
How much is the average bill for Mille Lacs Electric customers each month?
Consumers of Mille Lacs Electric pay, on average, a monthly bill of $112.73.
How many counties does Mille Lacs Electric sell electricity in?
Mille Lacs Electric offers service to customers in 3 counties.
What cities does Mille Lacs Electric supply electricity to?
Mille Lacs Electric has customers in 5 cities.