Mohave Electric
Electricity Rates, Plans & Statistics
Electricity Bill Over $75?
Reduce or replace your electricity bill with solar
About Mohave Electric
Mohave Electric provides electricity in Bullhead City in Mohave County, Arizona. Mohave Electric's consumers are billed an average residential electricity price of 11.65 cents per kilowatt hour. This is 10.85% below the state's average rate of 13.06 cents, which ranks the company 15th out of 42 companies in Arizona for best average electricity price. In 2020 the company sold 85.61% of their disposition by way of normal retail sales to end users. The electricity generated in the company's power plants made up 344 of the megawatt hours sourced by the company. The purchase of wholesale electricity made up an additional 857,121. Their revenue for 2020 from electricity related activities was $74,229,600, with $2,704,000 coming from wholesale electricity sales and $70,812,200 from retail sales to end users.
Patrons of the company pay an average monthly residential power bill of $105.87. This is 17.65% less than the Arizona average of $128.1. Electricity generation is not handled in house at the company, as they purchase power at wholesale rates and then resell to their end users.
Mohave Electric, fortunately, allows consumers to participate in net metering. Net metering allows citizens to sell megawatt hours back to the grid, which makes the installation of solar panels and other alternative electricity sources more financially viable.
Mohave Electric currently loses around 6.73% of the electricity that they produce. These averages enable us to compare and contrast the numerous providers who operate around the country. Mohave Electric has been given a rank of 1260th best out of 3509 providers who report energy loss in the nation and 14th best out of 32 in Arizona.
Mohave Electric Rate & Electric Bills
Mohave Electric residential electric rates are highest in January and the highest average bill is in January.
Historical Electricity Rates:
1253rd
11.65¢
Mohave Electric's Average residential price per kWh
1256th
$105.87
Average monthly electricity bill for Mohave Electric's residential customers
Mohave Electric Overview
Company Type:

Cooperative

Headquarters:

928 Hancock Road
Bullhead City, Arizona 86442
United States of America

CEO:

Joe Anderson
Mohave Electric Contact
Mohave Electric Service
States Served:

Counties Served:

Major Cities Served:

Fort Mohave CDP
Mohave Valley CDP
Golden Shores CDP
Valle Vista CDP
Peach Springs CDP
Willow Valley CDP
Arizona Village CDP
Lazy Y U CDP
Mesquite Creek CDP

Table Of Contents:
Go Solar for as low as $0 down and $79/mo and reduce or replace your electric bill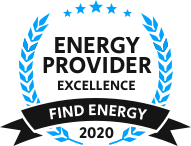 Top 3 Lowest Energy Loss
Arizona, Major Provider Category
Claim Award
Energy Loss
Mohave Electric's energy loss due to business operations.
-6.73%
Total Energy Loss
57,669MWh
1260 National Rank
Mohave Electric Coverage Map
Mohave Electric State Coverage
| State | Customers | Sales ($) | State Rank Based On Revenue | % of Provider's Residential Sales in State |
| --- | --- | --- | --- | --- |
| Arizona | 43,434 | 80,102,500 | 9 | 100% |
Mohave Electric County Coverage
Mohave Electric Reviews
Write a Review of Mohave Electric
Mohave Electric FAQ:
What is the average bundled bill for Mohave Electric customers each month?
Mohave Electric currently has an average monthly bundled electric bill of $105.87, compared to the Arizona average of $128.10 and the nationwide of $128.10 for bundled service.
What is the average bundled electricity rate for Mohave Electric customers?
Mohave Electric's current average bundled electricity rate is 11.65 cents per kilowatt hour (¢/kWh), compared to the average state bundled rate of 13.06 cents and the average US rate of 14.11 cents.
What is the phone number for Mohave Electric?
Mohave Electric's customer service phone number is (928) 763-1100
Who is the CEO of Mohave Electric?
Joe Anderson is the CEO of Mohave Electric.