Nodak Electric is an electricity cooperative providing electricity in 12 different counties within North Dakota. On recent government reports, the company showed a total of 20,483 electricity customers. This total is made up of 2.52% industrial customer accounts and 97.48% residential customer accounts. Nodak Electric's patrons are charged an average residential electricity rate of 12.14 cents per kilowatt hour, ranking the provider at 30th out of 33 companies in the state and 1707th out of 3510 in the US. They sold 1,069,436 megawatt hours through retail sales in 2020. Wholesale power purchases made up 100.00% of the total electricity sourced and 1,102,732 megawatt hours were acquired via the wholesale electricity market. In 2020, they made a total of $102,119,000 from business activities relating to the sale and transfer of electricity. They had revenue of $98,918,000 from retail sales to end users.
About Nodak Electric
Consumers of the provider have an average monthly residential electricity bill of $181.18. This is 50.69% more than the US average of $120.24. The company is not associated with any electricity generation plants and all of the megawatt hours that they sell to their customers must be purchased from other companies.
Consumers of Nodak Electric are able to take advantage of net metering, which is a positive for both parties. This makes it easier for residents in the area to install solar and other electricity options as they have the ability to sell extra kilowatt hours into the grid.
Nodak Electric recently reported an annual loss of roughly 3.02% of the electricity that they generate. Loss of energy due to heat dissipation during electricity transmission and other causes is operating in the electricity generation business and providers must report these losses to government agencies who track electricity grid efficiencies. This percentage of energy lost results in them being given a ranking of 7th best out of 33 companies who report energy loss in North Dakota.
Nodak Electric Rate & Electric Bills
Nodak Electric residential electric rates are highest in January and the highest average bill is in December.
Historical Electric Rates:
1707th
12.14¢
Nodak Electric's Average residential price per kWh
3046th
$181.18
Average monthly electric bill for Nodak Electric's residential customers
Nodak Electric Overview
Company Type:

Cooperative

Headquarters:

4000 32nd Avenue South
Grand Forks , North Dakota 58201
United States of America

CEO:

Luther Meberg
Nodak Electric Contact
Nodak Electric Service
States Served:

Counties Served:

Grand Forks County
Ramsey County
Walsh County
Traill County
Benson County

See All Counties

Major Cities Served:

See all cities

Table Of Contents: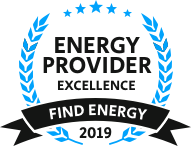 Top 3 Lowest Energy Loss
North Dakota, Mid-Sized Provider Category
Claim Award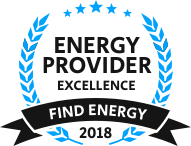 Top 3 Lowest Energy Loss
North Dakota, Mid-Sized Provider Category
Claim Award
Energy Loss
Nodak Electric's energy loss due to business operations.
-3.02%
Total Energy Loss
33,296MWh
370 National Rank
Nodak Electric Coverage Map
Nodak Electric State Coverage
| State | Customers | Sales ($) | State Rank Based On Revenue | % of Provider's Residential Sales in State |
| --- | --- | --- | --- | --- |
| North Dakota | 20,483 | 100,342,000 | 10 | 100% |
Nodak Electric County Coverage
| County | Population | Providers | Avg. County Rate (¢) | Avg. Electric Bill |
| --- | --- | --- | --- | --- |
| Benson County | 6,832 | 5 | 10.40 | $145.58/mo |
| Eddy County | 2,287 | 5 | 10.54 | $145.40/mo |
| Foster County | 3,210 | 5 | 10.28 | $145.73/mo |
| Grand Forks County | 69,451 | 5 | 9.95 | $124.38/mo |
| Griggs County | 2,231 | 5 | 10.99 | $144.84/mo |
| Nelson County | 2,879 | 4 | 10.14 | $139.45/mo |
| Pembina County | 6,801 | 3 | 10.00 | $123.42/mo |
| Ramsey County | 11,519 | 5 | 10.91 | $142.94/mo |
| Steele County | 1,890 | 5 | 9.87 | $131.49/mo |
| Towner County | 2,189 | 5 | 10.30 | $145.70/mo |
Cities Nodak Electric Has Coverage
Adams, ND
Aneta, ND
Ardoch, ND
Bathgate, ND
Binford, ND
Brocket, ND
Buxton, ND
Canton City, ND
Cavalier, ND
Churchs Ferry, ND
Clifford, ND
Conway, ND
Cooperstown, ND
Crary, ND
Crystal, ND
Devils Lake, ND
Drayton, ND
Edinburg, ND
Edmore, ND
Emerado, ND
Fairdale, ND
Finley, ND
Fordville, ND
Forest River, ND
Galesburg, ND
Gilby, ND
Grafton, ND
Grand Forks, ND
Hamilton, ND
Hannaford, ND
Hatton, ND
Hillsboro, ND
Hoople, ND
Hope, ND
Inkster, ND
Lakota, ND
Lankin, ND
Larimore, ND
Lawton, ND
Luverne, ND
Manvel, ND
Mayville, ND
McVille, ND
Michigan City, ND
Minto, ND
Mountain, ND
Neche, ND
Niagara, ND
Northwood, ND
Oslo, ND
Park River, ND
Pekin, ND
Pembina, ND
Petersburg, ND
Pisek, ND
Portland, ND
Reynolds, ND
Sharon, ND
St. Thomas, ND
Starkweather, ND
Thompson, ND
Tolna, ND
Walhalla, ND
Warwick, ND
* City coverage generated based on government data. Always verify you can get service from the provider.
Nodak Electric Reviews
Write a Review of Nodak Electric
Nodak Electric FAQ:
How many counties does Nodak Electric offer service in?
There are 12 counties that receive at least some electricity coverage by Nodak Electric including, North Dakota.
How much is the average bill for Nodak Electric customers each month?
Consumers of Nodak Electric pay, on average, a monthly bill of $181.18.
What is the average electricity rate for Nodak Electric customers?
Consumers of Nodak Electric, on average, have an electricity rate 12.14 cents per kilowatt hour (¢/kWh).
Who is the CEO of Nodak Electric?
The CEO of Nodak Electric is Luther Meberg.
What is the phone number for Nodak Electric?
You can reach Nodak Electric by phone via (701) 746-4461.
What cities does Nodak Electric have customers in in?
Nodak Electric serves electricity to 64 cities.