About North Central EPA
North Central EPA is an electric cooperative. The largest county serviced by North Central EPA is DeSoto County, but the company also supplies electricity in 3 counties in the state. There are 27,423 residential customers, 5,703 commercial accounts and 12 industrial customers receiving service from the company. The average residential electricity rate for North Central EPA is approximately 10.47 cents per kilowatt hour, which is 8.51% below the state's average rate of 11.44 cents and 21.07% lower than the US average of 13.26 cents. Around 1,061,075 megawatt hours were sold by the supplier to retail end users in 2020. Wholesale power purchases made up 100.00% of all electricity sourced by the company . Exactly 1,102,624 megawatt hours were acquired via wholesale channels. In 2020, they made a total of $105,266,700 from business activities relating to the sale and transfer of electricity. They had revenue of $104,144,000 from retail sales to end users.
Consumers of the supplier pay an average monthly residential power bill of $140.79. This is 19.38% more than the nationwide average of $117.93. Electricity production is not part of the North Central EPA business plan, as they purchase power at wholesale rates to then be resold to their end users.
Electricity providers regularly submit data for energy lost through electricity transmission to government agencies who track infrastructure efficiencies. North Central EPA recently reported a loss of 3.61% of the electricity generation. This percentage of loss gives them a rank of 524th best out of 3510 providers reporting energy loss in the United States.
North Central EPA Rate & Electric Bills
North Central EPA residential electric rates are highest in January and the highest average bill is in October.
Historical Electric Rates:
735th
10.47¢
North Central EPA's Average residential price per kWh
2445th
$140.79
Average monthly electric bill for North Central EPA's residential customers
North Central EPA Overview
Company Type:

Cooperative

Headquarters:

4600 Northcentral Way
Olive Branch, Mississippi 38654
United States of America

CEO:

Kevin Doddridge
North Central EPA Contact
North Central EPA Service
States Served:

Counties Served:

DeSoto County
Marshall County
Tate County

Major Cities Served:

See all cities

Table Of Contents: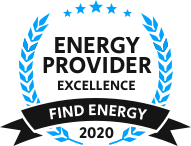 Top 3 Lowest Residential Electricity Rate
Mississippi, Major Provider Category
Claim Award
Energy Loss
North Central EPA's energy loss due to business operations.
-3.61%
Total Energy Loss
39,787MWh
524 National Rank
North Central EPA Coverage Map
North Central EPA State Coverage
| State | Customers | Sales ($) | State Rank Based On Revenue | % of Provider's Residential Sales in State |
| --- | --- | --- | --- | --- |
| Mississippi | 33,138 | 104,144,000 | 12 | 100% |
North Central EPA County Coverage
Cities North Central EPA Has Coverage
Byhalia, MS
Olive Branch, MS
Southaven, MS
* City coverage generated based on government data. Always verify you can get service from the provider.
North Central EPA Reviews
Write a Review of North Central EPA
North Central EPA FAQ:
How much is the average bundled bill for North Central EPA customers each month?
Currently, the average monthly bundled electric bill for customers of North Central EPA is $140.79. The Mississippi average bundled bill is $135.83 and the United States average is $135.83.
How many counties does North Central EPA sell electricity to?
There are 3 counties that receive at least some electricity coverage by North Central EPA.
What is the phone number for North Central EPA?
You can reach North Central EPA by phone via (662) 895-2151.
What cities does North Central EPA offer service to?
North Central EPA supplies in 3 cities.
What is the average bundled electricity rate for North Central EPA customers?
North Central EPAs current average bundled electricity rate is 10.47 cents per kilowatt hour (¢/kWh), compared to the average state bundled rate of 11.44 cents and the average US rate of 13.26 cents.
Who is the CEO of North Central EPA?
North Central EPA's current CEO is Kevin Doddridge.