Pee Dee EMC supplies electricity to 7 counties in North Carolina. There are 42,528 customers of the company. Approximately 89.86% of them are residential customers, 10.12% of them are commercial customers and 0.02% are industrial properties. The residential electricity price for customers of Pee Dee EMC is, on average, 13.18 cents per kilowatt hour, which is 15.28% more than the average North Carolina rate of 11.43 cents and 2.02% below the US average of 13.45. In 2020 they had sales to end customers totaling 374,046 megawatt hours. The electricity they sourced was made up of megawatt hours that they procured by way of wholesale channels. They purchased 394,319 megawatt hours on the wholesale market. Their total revenue for 2020 from electricity activities was $45,914,000, with $45,400,000 coming from retail sales to end users.
About Pee Dee EMC
The state average monthly residential power bill is $121.21, while the Pee Dee EMC average is 20.34% higher at $145.66 per month. Pee Dee EMC ranks 43rd in the state for average monthly bill total. The company currently does not generate their own electricity. Instead, they must purchase that electricity at wholesale prices from other companies and then resell it at a higher rate to end consumers. In the previous year the company's electricity sales efforts were responsible for an increase in CO2 emission amounts of 92.86%.
Pee Dee EMC allows customers of the company to take part in net metering. Installation of solar panels and alternative electricity sources is often too expensive for people. Net metering allows purchasers of these electricity sources to sell excess electricity into the grid, making the installation of these alternative sources economically feasible .
Providers routinely report energy lost through electricity transmission to government agencies who track electricity grid efficiencies. Pee Dee EMC recently reported a loss of 5.05% of their electricity production amount. The state average for energy loss is 3.99% and the United States average is 2.76%. This results in Pee Dee EMC getting a ranking of 24th worst out of 54 electricity companies in the state and 508th worst out of 3511 providers in the United States.
Pee Dee EMC Rate & Electric Bills
Pee Dee EMC residential electric rates are highest in January and the highest average bill is in June.
Historical Electric Rates:
1143rd
13.18¢
Pee Dee EMC's Average residential price per kWh
1326th
$145.66
Average monthly electric bill for Pee Dee EMC's residential customers
Pee Dee EMC Overview
Company Type:

Cooperative

Headquarters:

575 US Highway 52 South
Wadesboro, North Carolina 28170
United States of America

CEO:

Donnie Spivey
Pee Dee EMC Contact
Pee Dee EMC Service
States Served:

Counties Served:

Union County
Moore County
Stanly County
Richmond County
Scotland County

See All Counties

Major Cities Served:

See all cities

Table Of Contents:
Quick Facts About Pee Dee EMC
Pee Dee EMC is the 925th worst polluting provider in the country, emitting 330,397,220.58 kilograms of CO2.
Energy Loss
Pee Dee EMC's energy loss due to business operations.
-5.05%
Total Energy Loss
19,904MWh
508 National Rank
Pee Dee EMC Coverage Map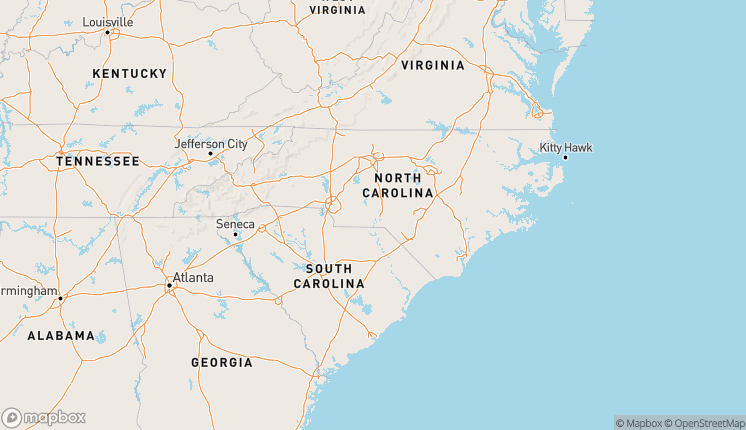 Pee Dee EMC State Coverage
| State | Customers | Sales ($) | State Rank Based On Revenue | % of Provider's Residential Sales in State |
| --- | --- | --- | --- | --- |
| North Carolina | 42,528 | 90,800,000 | 35 | 100% |
Pee Dee EMC County Coverage
Cities Pee Dee EMC Has Coverage
Ansonville, NC
Dobbins Heights, NC
Ellerbe, NC
Foxfire, NC
Gibson, NC
Hamlet, NC
Hoffman, NC
Lilesville, NC
McFarlan, NC
Morven, NC
Norman, NC
Peachland, NC
Polkton, NC
Rockingham, NC
Wadesboro, NC
* City coverage generated based on government data. Always verify you can get service from the provider.
Pee Dee EMC Reviews
Write a Review of Pee Dee EMC
Pee Dee EMC FAQ:
Who is the CEO of Pee Dee EMC?
Donnie Spivey is the CEO of Pee Dee EMC.
How many counties does Pee Dee EMC sell electricity to?
There are 7 counties that receive at least some electricity coverage by Pee Dee EMC.
How much is the average bill for Pee Dee EMC customers each month?
Currently, the average monthly electric bill for customers of Pee Dee EMC is $145.66. The North Carolina average bill is $121.21 and the national average is $121.21.
What cities does Pee Dee EMC provider electricity in?
Pee Dee EMC provides electricity to 15 cities in the US.
What is the average electricity rate for Pee Dee EMC customers?
Consumers of Pee Dee EMC, on average, have an electricity rate 13.18 cents per kilowatt hour (¢/kWh).
What is the phone number for Pee Dee EMC?
Pee Dee EMC's customer service phone number is (704) 694-2114