The most recent data reported by the company showed a total customer base of 2,583 customers. Exactly 2,235 are residential accounts, 333 are commercial customers and 15 are industrial accounts. Portland Electric's patrons pay an average residential electricity rate of 12.69 cents per kilowatt hour. This is 5.67% lower than the national average price of 13.45 cents, resulting in the provider ranking 1957th lowest for average electricity price out of 3510 companies in the US. There were a total of 34,062 megawatt hours sold to retail consumers in 2019 by the company. The electricity sourced by the provider came from a blend of electricity generation from power plants owned by Portland Electric and additional megawatt hours that they purchased by way of the wholesale market. They generated 2,164 megawatt hours and purchased 36,571 on the wholesale market. They made $3,805,000 in 2019 from electricity sales to end users alone.
About Portland Electric
The state average monthly residential electric bill is $112.76, while the Portland Electric average is 28.82% lower at $78.1 per month. This is the 29th lowest average monthly bill amount for a provider in Michigan. The company currently does not generate their own electricity. Instead, they must purchase that electricity at wholesale rates and then resell it at a higher rate to end consumers.
Customers of Portland Electric have the ability to take advantage of net metering. This is a positive for any customer considering installing personal solar panels, as net metering allows them to sell their extra electricity back into the grid.
Portland Electric Rate & Electric Bills
Portland Electric residential electric rates are highest in January and the highest average bill is in June.
Historical Electric Rates:
1957th
12.69¢
Portland Electric's Average residential price per kWh
497th
$78.1
Average monthly electric bill for Portland Electric's residential customers
Portland Electric Overview
Company Type:

Municipal

Headquarters:

259 Kent Street
Portland, Michigan 48875
United States of America
Portland Electric Contact
Portland Electric Service
Outage Phone:

(517) 647-6912
States Served:

Major Cities Served:

Table Of Contents: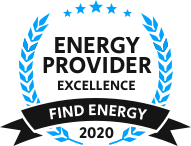 Top 3 Lowest Residential Electricity Rate
Michigan, Major Provider Category
Claim Award
Portland Electric Coverage Map
Portland Electric State Coverage
| State | Customers | Sales ($) | State Rank Based On Revenue | % of Provider's Residential Sales in State |
| --- | --- | --- | --- | --- |
| Michigan | 2,583 | 4,173,000 | 59 | 100% |
Portland Electric Reviews
Write a Review of Portland Electric
Portland Electric FAQ:
What is the average electricity rate for Portland Electric customers?
Portland Electrics current average electricity rate is 12.69 cents per kilowatt hour (¢/kWh), compared to the average Michigan rate of 17.12 cents and the average United States rate of 13.45 cents.
What is the average bill for Portland Electric customers each month?
Consumers of Portland Electric pay, on average, a monthly bill of $78.10.
What is the phone number for Portland Electric?
The Portland Electric phone number is (517) 647-7531.