Prairie Energy is an electricity cooperative serving 6 counties in Iowa. The provider recently disclosed a total of 3,484 residential customer accounts, 75 commercial customers and 752 industrial customer accounts, which makes up the sum of their customers. Prairie Energy charges their customers a residential electricity rate of 12.86 cents per kilowatt hour on average. While this is more than the Iowa average rate of 12.69 cents per kilowatt hour it is below the nationwide average of 13.45 cents. In 2020 they sold 0.75% of their megawatt hours sold to other providers in the wholesale market. The electricity sourced by the company is made up of multiple electricity sources including 205 megawatt hours produced by electricity plants they own and 348,912 acquired on the wholesale market. Their revenue in 2020 from electricity activities was $31,701,700, with $261,900 coming from sales to the wholesale market.
About Prairie Energy
The Iowa average monthly residential electric bill is $109.37, while the Prairie Energy average is 55.93% more at $176.61 per month. Prairie Energy ranks 24th in the state for average monthly bill total. Consumers of the provider experience 1.39 power outages per year with outages lasting on average 100.3 minutes. Electricity sales have contributed to a rise in CO2 pollution of 6.97% within the last 12 months. Electricity production is not handled in house at the company, as they purchase power at wholesale rates from other companies to then be resold to their consumers.
Thankfully, Prairie Energy allows consumers to take part in net metering. Net metering makes solar panel installation more economically feasible as it gives the ability for people to sell electricity into the grid.
Prairie Energy recently reported a yearly loss of around 1.74% of the electricity that they produce. Loss of energy due to heat dissipation during electricity transmission and other causes is a reality of operating in the electricity production business and electricity companies are required to report these losses. This percentage of electricity lost results in them receiving a rank of 23rd worst out of 24 providers who report energy loss in the state.
Prairie Energy Rate & Electric Bills
Prairie Energy residential electric rates are highest in January and the highest average bill is in February.
Historical Electric Rates:
1081st
12.86¢
Prairie Energy's Average residential price per kWh
1506th
$176.61
Average monthly electric bill for Prairie Energy's residential customers
Prairie Energy Overview
Company Type:

Cooperative

Headquarters:

2099 Highway 3
Clarion, Iowa 50525
United States of Ameri

CEO:

Tim Marienau
Prairie Energy Contact
Prairie Energy Service
States Served:

Counties Served:

Cerro Gordo County
Webster County
Hamilton County
Wright County
Hancock County

See All Counties

Major Cities Served:

See all cities

Table Of Contents:
Quick Facts About Prairie Energy
Prairie Energy releases 150,310,481.15 kilograms of CO2 emissions due to megawatt hours sold, which ranks it as the 20th highest polluting provider in Iowa out of 24.
Energy Loss
Prairie Energy's energy loss due to business operations.
-1.74%
Total Energy Loss
6,063MWh
1256 National Rank
Grid Reliability
Length & Frequency of Prairie Energy's Power Outages
100.3 min.
vs. national average of 122.99 min.
1.39 outages/yr
vs. national average of 1.21
Prairie Energy Coverage Map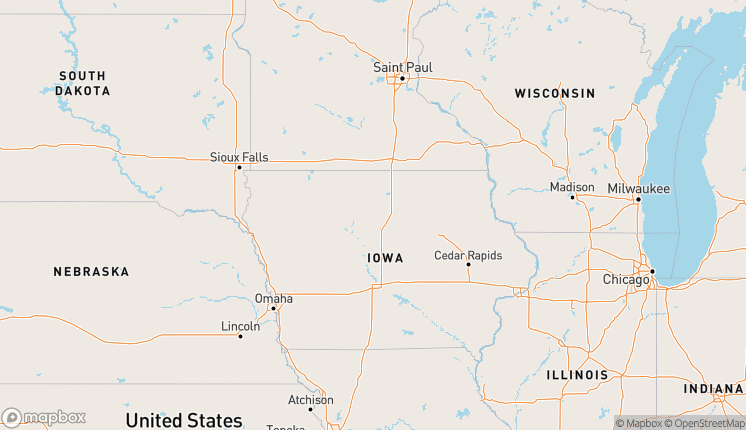 Prairie Energy State Coverage
| State | Customers | Sales ($) | State Rank Based On Revenue | % of Provider's Residential Sales in State |
| --- | --- | --- | --- | --- |
| Iowa | 4,311 | 31,415,900 | 18 | 100% |
Prairie Energy County Coverage
Cities Prairie Energy Has Coverage
Belmond, IA
Blairsburg, IA
Britt, IA
Clarion, IA
Clear Lake, IA
Crystal Lake, IA
Dows, IA
Duncombe, IA
Eagle Grove, IA
Fertile, IA
Galt, IA
Garner, IA
Goldfield, IA
Goodell, IA
Hanlontown, IA
Klemme, IA
Lehigh, IA
Rowan, IA
Ventura, IA
Vincent, IA
Webster City, IA
Woden, IA
Woolstock, IA
* City coverage generated based on government data. Always verify you can get service from the provider.
Prairie Energy Reviews
Write a Review of Prairie Energy
Prairie Energy FAQ:
How much is the average bill for Prairie Energy customers each month?
Prairie Energy currently has an average monthly electric bill of $176.61, compared to the Iowa average of $109.37 and the nationwide of $109.37.
Who is the CEO of Prairie Energy?
The CEO of Prairie Energy is Tim Marienau.
What is the average electricity rate for Prairie Energy customers?
Customers of Prairie Energy, on average, have an electricity rate 12.86 cents per kilowatt hour (¢/kWh).
What is the phone number for Prairie Energy?
The Prairie Energy phone number is (800) 728-0013.
When will Prairie Energy power be restored?
The average number of minutes for an outage for Prairie Energy's consumers is 100.3 minutes.
How many counties does Prairie Energy supply electricity in?
There are 6 counties that receive at least some electricity coverage by Prairie Energy.
What cities does Prairie Energy offer service in?
Prairie Energy serves electricity to 23 cities.