Prairie Energy
Electricity Rates, Plans & Statistics
Power Bill Over $80?
Get Solar for as low as $79/mo - $0 down + flexible financing
Get started
Prairie Energy Rate & Electric Bills
Prairie Energy residential electric rates are highest in January and the highest average bill is in February.
Historical Electricity Rates:
1848th
12.86¢
Prairie Energy's Average residential price per kWh
2840th
$176.61
Average monthly electricity bill for Prairie Energy's residential customers
About Prairie Energy
Prairie Energy provides electricity to 16 cities in Iowa such as the cities of Forest City, Garner, Clarion, Belmond, and Kanawha. The organization is an electric cooperative. With 4,311 total customers, the supplier provides electricity to 752 industrial customers, 75 commercial locations and 3,484 residential customers. Customers of Prairie Energy are charged an average residential electricity rate of 12.86 cents per kilowatt hour, which is, luckily for their customers, 5.91% less than the average nationwide rate of 13.67 cents. The company participated in both the retail sales and the wholesale electricity market in 2020, with sales to end users adding up to 340,336 megawatt hours and wholesale sales equaling 2,621 megawatt hours. The electricity they sourced consisted of megawatt hours generated by the company in power facilities they own and megawatt hours that they procured via the wholesale market. In 2020, they made a total of $31,701,700 from business activities relating to the sale and transfer of electricity. They had revenue of $261,900 coming from sales to the wholesale electricity market.
The nationwide average monthly residential electric bill is $120.98, while the Prairie Energy average is 45.99% higher at $176.61 per month. Prairie Energy is the 2840th ranked provider in the US for average monthly bill total. The company does not have ownership in any power plants and all of the power that they sell to their customers must be purchased from other providers. The supplier's customers are faced with an average of 1.39 electrical outages per customer a year. These outages last for an average of 100.3 minutes, while the national average is 1.21 outages per consumer and 122.99 minutes per outage.
Customers of Prairie Energy can take advantage of net metering offerings, which is a positive for both parties. This is a positive for any customer considering purchasing personal solar panels, as net metering allows them to sell their unused wattage back to the grid.
Energy loss is part of the process when dealing with electricity transmission. Prairie Energy currently averages a loss of around 1.74% of the electricity they transmit. Prairie Energy's energy loss levels place them at of 8th best out of the 177 providers that operate in Iowa and report energy loss and 162nd best out of 3510 in the US.
Prairie Energy Overview
Company Type:

Cooperative

Headquarters:

2099 Highway 3
Clarion, Iowa 50525
United States of America

CEO:

Tim Marienau
Prairie Energy Contact
Prairie Energy Service
States Served:

Counties Served:

Cerro Gordo County
Webster County
Hamilton County
Wright County
Hancock County

See All Counties

Major Cities Served:

See all cities

Table Of Contents:
Energy Loss
Prairie Energy's energy loss due to business operations.
-1.74%
Total Energy Loss
6,063MWh
162 National Rank
Grid Reliability
Length & Frequency of Prairie Energy's Power Outages
100.3 min.
vs. national average of 122.99 min.
1.39 outages/yr
vs. national average of 1.21
Prairie Energy Coverage Map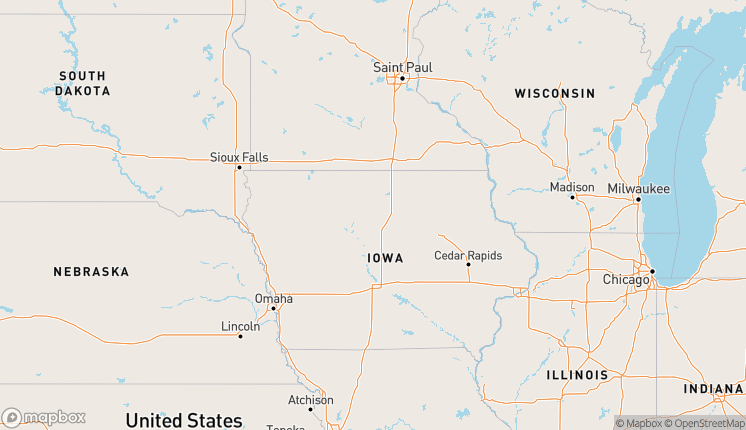 Prairie Energy State Coverage
| State | Customers | Sales ($) | State Rank Based On Revenue | % of Provider's Residential Sales in State |
| --- | --- | --- | --- | --- |
| Iowa | 4,311 | 31,415,900 | 15 | 100% |
Prairie Energy County Coverage
Cities Prairie Energy Has Coverage
Alexander, IA
Belmond, IA
Clarion, IA
Corwith, IA
Crystal Lake, IA
Forest City, IA
Galt, IA
Garner, IA
Goldfield, IA
Goodell, IA
Kanawha, IA
Lehigh, IA
Rowan, IA
Wesley, IA
Williams, IA
Woolstock, IA
* City coverage generated based on government data. Always verify you can get service from the provider.
Prairie Energy Reviews
Write a Review of Prairie Energy
Prairie Energy FAQ:
What is the average bundled electricity rate for Prairie Energy customers?
Prairie Energy's current average bundled electricity rate is 12.86 cents per kilowatt hour (¢/kWh), compared to the average state bundled rate of 12.39 cents and the average nationwide rate of 13.67 cents.
Who is the CEO of Prairie Energy?
Tim Marienau is the CEO of Prairie Energy.
How much is the average bundled bill for Prairie Energy customers each month?
Customers of Prairie Energy pay, on average, a monthly bundled bill of $176.61.
How many counties does Prairie Energy have customers in in?
Prairie Energy offers service to customers in 8 counties.
When will Prairie Energy power be restored?
The average number of minutes for an outage for Prairie Energy's consumers is 100.3 minutes.
What is the phone number for Prairie Energy?
You can reach Prairie Energy by phone via (800) 728-0013.
What cities does Prairie Energy sell electricity to?
Prairie Energy provides electricity to 16 cities.