Scottsburg Utilities
Electricity Rates, Plans & Statistics
Electricity Bill Over $75?
Reduce or replace your electricity bill with solar
About Scottsburg Utilities
Scottsburg Utilities provides electricity in Scottsburg in Scott County, Indiana. A total of 3,765 customers (77.24% residential properties, 22.58% commercial customers and 0.19% industrial properties) are supplied electricity by the company. On average, Scottsburg Utilities' patrons spend 10.77 cents per kilowatt hour for their residential electricity, which is 29.66% lower than Indiana's average price of 15.31 cents and 30.01% lower than the nationwide average of 15.39 cents. They had total sales and disposition of 143,212 megawatt hours in 2019, of which 139,638 megawatt hours were via sales to end users. The megawatt hours sourced by the supplier primarily came from megawatt hours that they acquired on wholesale channels. They purchased 143,212 wholesale megawatt hours. In 2019, the provider made 98.89% of their revenue from retail electricity sales to end users. Their revenue from all electricity activities was $12,818,900.
The average residential electricity bill for a consumer of Scottsburg Utilities is $104.08 per month. Customers of the company pay a 20.47% markdown compared to other residents of the country. The supplier is not associated with any electricity production plants and all of the megawatt hours that they sell to their consumers must be purchased wholesale from other companies.
Offering net metering to customers is a win-win situation for Scottsburg Utilities and any individuals who receive their electricity from the company. Installation of solar panels and alternative electricity sources is often too expensive for people. Net metering allows purchasers of these electricity sources to sell unused megawatt hours back into the grid, making the installation of these alternative sources economically viable.
Scottsburg Utilities Rate & Electric Bills
Scottsburg Utilities residential electric rates are highest in January and the highest average bill is in August.
Historical Electricity Rates:
694th
10.77¢
Scottsburg Utilities' Average residential price per kWh
1090th
$104.08
Average monthly electricity bill for Scottsburg Utilities' residential customers
Scottsburg Utilities Overview
Company Type:

Municipal

Headquarters:

2 East McClain Avenue
Scottsburg, Indiana 47170
United States of America
Scottsburg Utilities Contact
Scottsburg Utilities Service
States Served:

Counties Served:

Major Cities Served:

Table Of Contents:
Go Solar for as low as $79/mo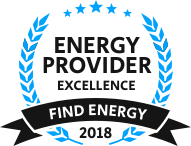 Top 3 Lowest Residential Electricity Rate
Indiana, Major Provider Category
Claim Award
Scottsburg Utilities Coverage Map
Scottsburg Utilities State Coverage
| State | Customers | Sales ($) | State Rank Based On Revenue | % of Provider's Residential Sales in State |
| --- | --- | --- | --- | --- |
| Indiana | 3,765 | 13,196,000 | 62 | 100% |
Scottsburg Utilities County Coverage
Scottsburg Utilities Reviews
Write a Review of Scottsburg Utilities
Scottsburg Utilities FAQ:
What is the average bundled bill for Scottsburg Utilities customers each month?
Scottsburg Utilities currently has an average monthly bundled electric bill of $104.08, compared to the Indiana average of $135.41 and the nationwide of $135.41 for bundled service.
What is the phone number for Scottsburg Utilities?
The Scottsburg Utilities phone number is (812) 752-4343.
What is the average bundled electricity rate for Scottsburg Utilities customers?
The average bundled rate of electricity for consumers of Scottsburg Utilities is 10.77 cents per kilowatt hour (¢/kWh).