SFE Energy
Electricity Rates, Plans & Statistics
Can You Save With Solar?
Go Solar for as low as $79/mo
About SFE Energy
SFE Energy is a retail power marketer. A retail power marketer is a company that offers their services in deregulated electricity markets where consumers can choose from multiple electricity providers. Presently, 904 customers receive their electricity from the supplier. These customers are all commercial locations. The company sold 950,154 megawatt hours in 2021 via traditional retail accounts. The purchase of wholesale electricity made up 100.00% of the electricity sourced by the company. They made $95,030,000 in total revenue for 2021 through retail electricity sales alone.
SFE Energy Rate & Electric Bills
SFE Energy commercial electric rates are highest in January and the highest average bill is in March.
Historical Electricity Rates:
1381st
11.01¢
SFE Energy's Average commercial price per kWh
1699th
$445.98
Average monthly electricity bill for SFE Energy's commercial customers
Looking for better Electricity or Gas rates?
Find out which plans are best for your home or business in your area and send a change request in minutes.
Find plans in your area
SFE Energy Overview
Company Type:

Retail Power Marketer

CEO:

Michael Gerald Haggarty
SFE Energy Contact
SFE Energy Service
States Served:

Table Of Contents:
SFE Energy Plans
SFE Energy offers a total of 0 plans for electricity. Plans are subject to change at any time and these may not be the plans currently offered.
Most Popular SFE Energy Plans
Quick Facts About SFE Energy
SFE Energy participates in the wholesale electricity market, purchasing electricity produced by other companies and then reselling to their consumers.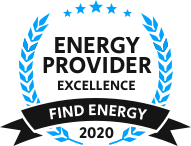 Top 3 Lowest Average Residential Monthly Bill
Pennsylvania, Major Provider Category
Claim Award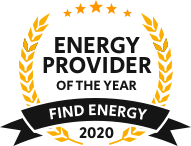 Lowest Average Residential Monthly Bill
New Jersey, Major Provider Category
Claim Award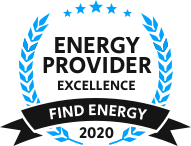 Top 3 Lowest Average Residential Monthly Bill
Massachusetts, Major Provider Category
Claim Award
SFE Energy State Coverage
| State | Customers | Sales ($) | State Rank Based On Revenue | % of Provider's Residential Sales in State |
| --- | --- | --- | --- | --- |
| Illinois | 899 | 1,476,000 | 77 | 1.04% |
| Maryland | 10,704 | 14,177,000 | 30 | 20.64% |
| Massachusetts | 13,708 | 14,720,000 | 33 | 26.44% |
| New Jersey | 9,680 | 20,805,000 | 34 | 14.21% |
| Ohio | 5,102 | 4,690,000 | 62 | 6.36% |
| Pennsylvania | 23,569 | 34,324,000 | 46 | 31.3% |
| Texas | 904 | 4,838,000 | 199 | |
SFE Energy Reviews
Write a Review of SFE Energy
SFE Energy FAQ:
How much is the average energy bill for SFE Energy customers each month?
SFE Energy currently has an average monthly energy electric bill of $0.00, compared to the nationwide of $130.88 for energy service.
What is the average ENERGY electricity rate for SFE Energy customers?
SFE Energy's current average ENERGY electricity rate is 0.00 cents per kilowatt hour (¢/kWh), compared to the average national ENERGY rate of 15.39 cents.
How many states does SFE Energy supply electricity to?
SFE Energy sells electricity to customers in 7 states.
Who is the CEO of SFE Energy?
The CEO of SFE Energy is Michael Gerald Haggarty.
What is the phone number for SFE Energy?
SFE Energy's customer service phone number is (877) 316-6344