SouthSide Electric
Electricity Rates, Plans & Statistics
Power Bill Over $80?
Get Solar for as low as $79/mo
About SouthSide Electric
A total of 1,060 customers (100 industrial customers, 10 commercial customers and 950 residential properties) receive their electricity from the company. SouthSide Electric bills their consumers a residential electricity rate of 6.29 cents per kilowatt hour on average. Luckily for their patrons, this price is lower than both the state and United States average rates of 10.68 and 15.39 cents per kilowatt hour, respectively. Of the 54,867 megawatt hours SouthSide Electric sold and dispossessed, 100.00% were via retail sales. The electricity sourced by SouthSide Electric is made up primarily of megawatt hours they acquired via the wholesale electricity market. This category makes up 100.00% of the total electricity sourced. The company made $3,300,500 in 2019 from electricity sales to end users alone.
The nationwide average monthly residential electric bill is $130.88, while the SouthSide Electric average is 36.21% higher at $178.27 per month. SouthSide Electric is the 2813th ranked provider in the nation for average monthly bill total. The provider does not have ownership in any electricity generation facilities and all of the power that they sell to their customers must be purchased from other companies.
SouthSide Electric Rate & Electric Bills
SouthSide Electric residential electric rates are highest in January and the highest average bill is in February.
Historical Electricity Rates:
56th
6.29¢
SouthSide Electric's Average residential price per kWh
2813th
$178.27
Average monthly electricity bill for SouthSide Electric's residential customers
SouthSide Electric Overview
Company Type:

Cooperative

Headquarters:

74 N Clark Street
Declo, Idaho 83323
United States of America

CEO:

Jared Teeter
SouthSide Electric Contact
SouthSide Electric Service
States Served:

Counties Served:

Table Of Contents:
Go Solar for as low as $79/mo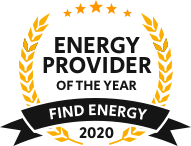 Lowest Residential Electricity Rate
Idaho, Mid-Sized Provider Category
Claim Award
SouthSide Electric Coverage Map
SouthSide Electric State Coverage
| State | Customers | Sales ($) | State Rank Based On Revenue | % of Provider's Residential Sales in State |
| --- | --- | --- | --- | --- |
| Idaho | 1,060 | 3,840,200 | 21 | 100% |
SouthSide Electric County Coverage
| County | Population | Providers | Avg. County Rate (¢) | Avg. Electric Bill |
| --- | --- | --- | --- | --- |
| Minidoka County | 21,393 | 7 | 10.77 | $109.80/mo |
SouthSide Electric Reviews
Write a Review of SouthSide Electric
SouthSide Electric FAQ:
What is the average bundled bill for SouthSide Electric customers each month?
SouthSide Electric currently has an average monthly bundled electric bill of $178.27, compared to the Idaho average of $106.04 and the national of $106.04 for bundled service.
What is the average bundled electricity rate for SouthSide Electric customers?
Consumers of SouthSide Electric, on average, have an electricity bundled rate 6.29 cents per kilowatt hour (¢/kWh).
What is the phone number for SouthSide Electric?
SouthSide Electric's customer service phone number is (208) 654-2313
Who is the CEO of SouthSide Electric?
SouthSide Electric's current CEO is Jared Teeter.