Stoughton Utilities has their head offices in Stoughton, Wisconsin and provides electricity in 2 counties in the state. On recent government reports, the supplier disclosed a total of 17,702 electricity customers. This total is made up of 6 industrial accounts, 1,994 commercial customers and 15,702 residential customer accounts. The average residential electricity price for Stoughton Utilities is around 11.46 cents per kilowatt hour, which is 21.75% lower than Wisconsin's average rate of 14.65 cents. This ranks the company 26th out of 65 suppliers in the state for lowest average electricity rate. Of the 142,628 megawatt hours the supplier sold and dispossessed, 97.18% were from sales to end users. Wholesale power purchases made up 100.00% of the total electricity sourced by the company and 142,628 megawatt hours were purchased on the wholesale electricity market. In 2020, the supplier made a total of $14,639,900 from business activities relating to the sale and transfer of electricity. They had revenue of $14,482,000 from retail sales to end users.
About Stoughton Utilities
The state average monthly residential power bill is $100.64, while the Stoughton Utilities average is 16.10% less at $81.28 per month. This is the 37th lowest average monthly bill amount for a supplier in the state. The provider currently does not generate any of the electricity that they sell. Instead, they must purchase that electricity at wholesale rates from other providers and then resell it to end consumers. The company's electricity sales within the previous 12 months caused a rise in CO2 pollution of around 59,485,794.83 kilograms (94.49%).
Stoughton Utilities gives customers the ability to use net metering. Net metering makes solar panel installation more economically viable as it allows individuals to sell electricity back to their provider.
Stoughton Utilities currently has a loss of roughly 2.72% of the electricity that they generate. These averages allow us to compare and contrast the various suppliers who operate throughout the nation. Stoughton Utilities has earned a rank of 1105th worst out of 3511 companies who report energy loss in the United States and 42nd worst out of 65 in the state.
Stoughton Utilities Rate & Electric Bills
Stoughton Utilities residential electric rates are highest in January and the highest average bill is in September.
Historical Electric Rates:
732nd
11.46¢
Stoughton Utilities's Average residential price per kWh
289th
$81.28
Average monthly electric bill for Stoughton Utilities's residential customers
Stoughton Utilities Overview
Company Type:

Municipal

Headquarters:

600 South Fourth Street
Stoughton, Wisconsin 53589
United States of America

CEO:

Jill Weiss
Stoughton Utilities Contact
Stoughton Utilities Service
States Served:

Counties Served:

Major Cities Served:

See all cities

Table Of Contents:
Quick Facts About Stoughton Utilities
Stoughton Utilities emits 122,437,748.13 kilograms of CO2 emissions due to megawatt hours sold, which ranks it as the 37th worst polluting electricity provider in Wisconsin out of 65.
Energy Loss
Stoughton Utilities's energy loss due to business operations.
-2.72%
Total Energy Loss
3,874MWh
1105 National Rank
Stoughton Utilities Coverage Map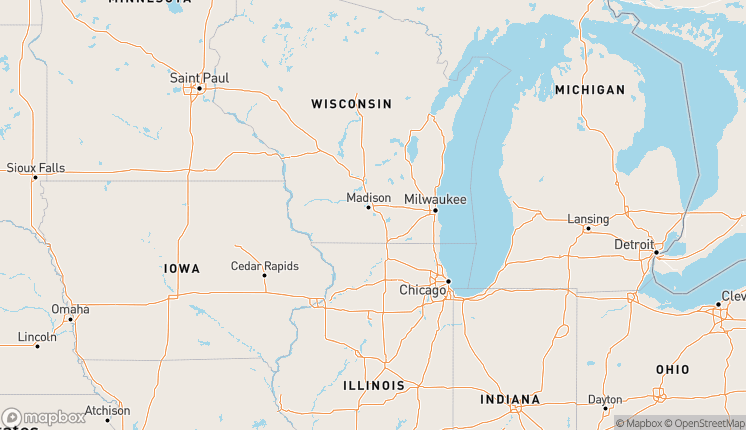 Stoughton Utilities State Coverage
| State | Customers | Sales ($) | State Rank Based On Revenue | % of Provider's Residential Sales in State |
| --- | --- | --- | --- | --- |
| Wisconsin | 17,702 | 28,964,000 | 35 | 100% |
Stoughton Utilities County Coverage
| County | Population | Providers | Avg. County Rate (¢) | Avg. Electric Bill |
| --- | --- | --- | --- | --- |
| Dane County | 546,695 | 8 | 12.24 | $92.42/mo |
| Rock County | 163,354 | 5 | 12.39 | $95.00/mo |
Cities Stoughton Utilities Has Coverage
Belleville, WI
Beloit, WI
Black Earth, WI
Blue Mounds, WI
Brodhead, WI
Brooklyn, WI
Cambridge, WI
Clinton, WI
Cottage Grove, WI
Cross Plains, WI
Dane, WI
DeForest, WI
Deerfield, WI
Edgerton, WI
Evansville, WI
Fitchburg, WI
Footville, WI
Janesville, WI
Madison, WI
Maple Bluff, WI
Marshall, WI
Mazomanie, WI
McFarland, WI
Middleton, WI
Milton, WI
Monona, WI
Mount Horeb, WI
Oregon, WI
Orfordville, WI
Rockdale, WI
Shorewood Hills, WI
Stoughton, WI
Sun Prairie, WI
Verona, WI
Waunakee, WI
Windsor, WI
* City coverage generated based on government data. Always verify you can get service from the provider.
Stoughton Utilities Reviews
Write a Review of Stoughton Utilities
Stoughton Utilities FAQ:
What is the phone number for Stoughton Utilities?
You can reach Stoughton Utilities by phone via (608) 873-3379.
What is the average electricity rate for Stoughton Utilities customers?
Stoughton Utilitiess current average electricity rate is 11.46 cents per kilowatt hour (¢/kWh), compared to the average state rate of 14.65 cents and the average nationwide rate of 13.45 cents.
What is the average bill for Stoughton Utilities customers each month?
Stoughton Utilities currently has an average monthly electric bill of $81.28, compared to the Wisconsin average of $100.64 and the national of $100.64.
Who is the CEO of Stoughton Utilities?
Jill Weiss is the current CEO of Stoughton Utilities.
What cities does Stoughton Utilities provider electricity to?
Stoughton Utilities has customers in 36 cities throughout the nation.
How many counties does Stoughton Utilities offer service to?
Stoughton Utilities provides electricity in 2 counties.