About Sun Prairie Utilities
Sun Prairie Utilities provides electricity to 28 cities and is classified as a municipally owned organization. A total of 16,735 customers (15,004 residential accounts, 1,726 commercial customers and 5 industrial properties) receive their electricity from the supplier. On average, Sun Prairie Utilities' consumers spend 11.05 cents per kilowatt hour for their residential electricity, which is 24.31% lower than the average state rate of 14.59 cents. There were a total of 283,450 megawatt hours sold through retail sales in 2020 by the provider. Of the megawatt hours they sourced, 291,246 megawatt hours were procured on wholesale channels. In 2020, they made a total of $27,781,100 from business activities relating to the sale and transfer of electricity. They had revenue of $27,443,400 from retail sales to end users.
The state average monthly residential electricity bill is $101.62, while the Sun Prairie Utilities average is 25.84% lower at $70.89 per month. This is the 31st lowest average monthly bill amount for a provider in the state. Electricity generation is not part of the Sun Prairie Utilities business model, as they purchase electricity at wholesale rates and then resell to their consumers.
Consumers of Sun Prairie Utilities are able to participate in net metering offerings, which is a positive for both parties. Net metering makes solar panel installation more economically feasible as it gives the ability for people to sell electricity into the grid.
Loss of electricity from heat dissipation while transmitting electricity and other causes is part of being in the electricity generation business. Suppliers are required to report these losses to government agencies who track electricity infrastructure efficiencies. Sun Prairie Utilities reported a yearly loss of about 2.68% of the electricity that they transmit. This percentage of electricity lost results in them being given a rank of 303rd best out of 3510 providers reporting energy loss in the United States.
Sun Prairie Utilities Rate & Electric Bills
Sun Prairie Utilities residential electric rates are highest in January and the highest average bill is in October.
Historical Electric Rates:
1004th
11.05¢
Sun Prairie Utilities's Average residential price per kWh
240th
$70.89
Average monthly electric bill for Sun Prairie Utilities's residential customers
Sun Prairie Utilities Overview
Company Type:

Municipal

Headquarters:

125 West Main Street
Sun Prairie, Wisconsin 53590
United States of America

CEO:

Rick Wicklund
Sun Prairie Utilities Contact
Sun Prairie Utilities Service
States Served:

Counties Served:

Major Cities Served:

See all cities

Table Of Contents:
Energy Loss
Sun Prairie Utilities's energy loss due to business operations.
-2.68%
Total Energy Loss
7,796MWh
303 National Rank
Sun Prairie Utilities Coverage Map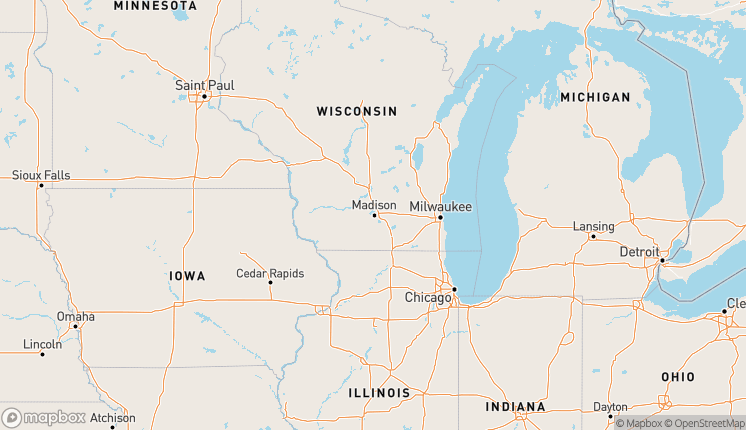 Sun Prairie Utilities State Coverage
| State | Customers | Sales ($) | State Rank Based On Revenue | % of Provider's Residential Sales in State |
| --- | --- | --- | --- | --- |
| Wisconsin | 16,735 | 27,443,400 | 22 | 100% |
Sun Prairie Utilities County Coverage
| County | Population | Providers | Avg. County Rate (¢) | Avg. Electric Bill |
| --- | --- | --- | --- | --- |
| Dane County | 546,695 | 9 | 12.00 | $89.14/mo |
Cities Sun Prairie Utilities Has Coverage
Belleville, WI
Black Earth, WI
Blue Mounds, WI
Brooklyn, WI
Cambridge, WI
Cottage Grove, WI
Cross Plains, WI
Dane, WI
DeForest, WI
Deerfield, WI
Edgerton, WI
Fitchburg, WI
Madison, WI
Maple Bluff, WI
Marshall, WI
Mazomanie, WI
McFarland, WI
Middleton, WI
Monona, WI
Mount Horeb, WI
Oregon, WI
Rockdale, WI
Shorewood Hills, WI
Stoughton, WI
Sun Prairie, WI
Verona, WI
Waunakee, WI
Windsor, WI
* City coverage generated based on government data. Always verify you can get service from the provider.
Sun Prairie Utilities Reviews
Write a Review of Sun Prairie Utilities
Sun Prairie Utilities FAQ:
What is the average bundled electricity rate for Sun Prairie Utilities customers?
Consumers of Sun Prairie Utilities, on average, have an electricity bundled rate 11.05 cents per kilowatt hour (¢/kWh).
Who is the CEO of Sun Prairie Utilities?
Sun Prairie Utilities's CEO is Rick Wicklund.
What is the phone number for Sun Prairie Utilities?
The Sun Prairie Utilities phone number is (608) 837-5500.
How much is the average bundled bill for Sun Prairie Utilities customers each month?
The average monthly bundled electric bill for customers of Sun Prairie Utilities is $70.89. The Wisconsin average bundled bill is $101.62 and the nationwide average is $101.62.
What cities does Sun Prairie Utilities supply electricity to?
Sun Prairie Utilities supplies in 28 cities.