With their main offices in Linden , Indiana, Tipmont REMC offers electricity services 25 cities in Tippecanoe County, Indiana. Electricity suppliers must regularly report their customer counts to government agencies. In the most recent report the supplier reported a total of 56,784 customers receiving their services. Around 92.98% of these are residential accounts, 7.01% are commercial customers and 0.02% are industrial accounts. On average, Tipmont REMC's patrons purchase residential electricity for 14.12 cents per kilowatt hour, which is, regrettably, 4.98% more than the average US price of 13.45 cents. A total of 516,992 megawatt hours were sold through retail sales in 2020 by the company. The megawatt hours sourced by the supplier primarily came from megawatt hours that they purchased by way of wholesale channels. They purchased 538,809 on the wholesale market. In 2020, they made a total of $66,205,100 from business activities relating to the sale and transfer of electricity. They had revenue of $65,620,400 from retail sales to end users.
About Tipmont REMC
Customers of the supplier have an average monthly residential electricity bill of $144.09. This is 19.84% above the US average bill of $120.24. The company currently does not generate their own electricity. Instead, they must purchase that electricity at wholesale prices from other providers and then resell it to end consumers. Electricity sales were responsible for a rise in CO2 emissions of 96.51% in the last year.
Offering net metering to consumers is a win-win situation for Tipmont REMC and any individuals who get their electricity from the company. This is a positive for any consumer considering installing personal solar panels, as net metering allows them to sell their unneeded electricity back to their electricity supplier.
Energy loss is part of the process when dealing with electricity transmission. Tipmont REMC currently averages a loss of approximately 3.87% of the electricity they transmit. The state of Indiana has an energy loss average of 3.71% and the countrywide average is 2.76%, resulting in Tipmont REMC receiving a rank of 820th worst out of 3511 suppliers reporting energy loss in the US.
Tipmont REMC Rate & Electric Bills
Tipmont REMC residential electric rates are highest in January and the highest average bill is in December.
Historical Electric Rates:
1290th
14.12¢
Tipmont REMC's Average residential price per kWh
1308th
$144.09
Average monthly electric bill for Tipmont REMC's residential customers
Tipmont REMC Overview
Company Type:

Cooperative

Headquarters:

403 S Main Street
Linden , Indiana 47955
United States of America

CEO:

Ron Holcomb
Tipmont REMC Contact
Tipmont REMC Service
States Served:

Counties Served:

Tippecanoe County
Montgomery County
Clinton County
Fountain County

Major Cities Served:

See all cities

Table Of Contents:
Quick Facts About Tipmont REMC
Tipmont REMC releases 456,662,335.28 kilograms of CO2 emissions due to electricity sold, which ranks it as the 720th highest polluting provider in the United States out of 3511.
Energy Loss
Tipmont REMC's energy loss due to business operations.
-3.87%
Total Energy Loss
20,848MWh
820 National Rank
Tipmont REMC Coverage Map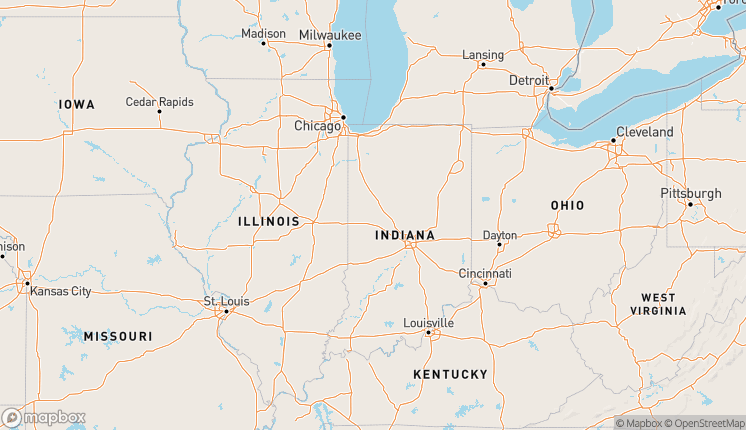 Tipmont REMC State Coverage
| State | Customers | Sales ($) | State Rank Based On Revenue | % of Provider's Residential Sales in State |
| --- | --- | --- | --- | --- |
| Indiana | 56,784 | 131,240,800 | 20 | 100% |
Tipmont REMC County Coverage
Cities Tipmont REMC Has Coverage
Attica, IN
Battle Ground, IN
Clarks Hill, IN
Colfax, IN
Covington, IN
Crawfordsville, IN
Darlington, IN
Dayton, IN
Frankfort, IN
Hillsboro, IN
Kingman, IN
Lafayette, IN
Linden, IN
Mellott, IN
Mulberry, IN
New Richmond, IN
Newtown, IN
Otterbein, IN
Rossville, IN
Shadeland, IN
Veedersburg, IN
Wallace, IN
Waynetown, IN
West Lafayette, IN
Wingate, IN
* City coverage generated based on government data. Always verify you can get service from the provider.
Tipmont REMC Reviews
Write a Review of Tipmont REMC
Tipmont REMC FAQ:
How much is the average bill for Tipmont REMC customers each month?
Currently, the average monthly electric bill for customers of Tipmont REMC is $144.09. The Indiana average bill is $123.54 and the United States average is $123.54.
What cities does Tipmont REMC sell electricity in?
Tipmont REMC serves 25 cities.
Who is the CEO of Tipmont REMC?
Tipmont REMC's CEO is Ron Holcomb.
How many counties does Tipmont REMC have customers in to?
Tipmont REMC sells electricity to customers in 4 counties.
What is the average electricity rate for Tipmont REMC customers?
The average rate of electricity for customers of Tipmont REMC is 14.12 cents per kilowatt hour (¢/kWh).
What is the phone number for Tipmont REMC?
The Tipmont REMC phone number is (800) 726-3953.