Traverse Electric is an electricity cooperative with headquarters in Wheaton, Minnesota and supplying power to customers in 3 states in the US including in major cities such as Wahpeton, Sisseton, Britton, Hankinson, and Graceville. There are 3,093 customers of the supplier. Exactly 2,936 of them are residential accounts, 134 are commercial customers and 23 of them are industrial accounts. The residential electricity rate for consumers of Traverse Electric is, on average, 11.15 cents per kilowatt hour, which is 17.08% less than the average nationwide rate of 13.45 cents. In 2019 Traverse Electric had retail sales of 115,298 megawatt hours. The electricity sourced by the company is made up primarily of megawatt hours they acquired on wholesale channels. Of the electricity sourced by the company, whole purchased made up 100.00%. In 2019, the supplier earned $11,478,000 from retail electricity sales.
About Traverse Electric
Customers of the company have an average monthly residential electric bill of $199.09. This is 65.58% above the nationwide average of $120.24. The supplier is not associated with any electricity facilities and all of the electricity that they sell to their customers must be purchased wholesale from other companies.
Fortunately, Traverse Electric offers net metering options to their consumers. Without net metering, solar panel installation is significantly less attractive economically, as citizens have no way to sell excess electricity back to their supplier.
Traverse Electric Rate & Electric Bills
Traverse Electric residential electric rates are highest in January and the highest average bill is in July.
Historical Electric Rates:
1154th
11.15¢
Traverse Electric's Average residential price per kWh
3094th
$199.09
Average monthly electric bill for Traverse Electric's residential customers
Traverse Electric Overview
Company Type:

Cooperative

Headquarters:

1618 Broadway
Wheaton, Minnesota 56296
United States of America

CEO:

Joel Janorschke
Traverse Electric Contact
Traverse Electric Service
States Served:

Minnesota
South Dakota
North Dakota

Counties Served:

Richland County
Roberts County
Stevens County
Wilkin County
Grant County

See All Counties

Major Cities Served:

See all cities

Table Of Contents:
Traverse Electric Coverage Map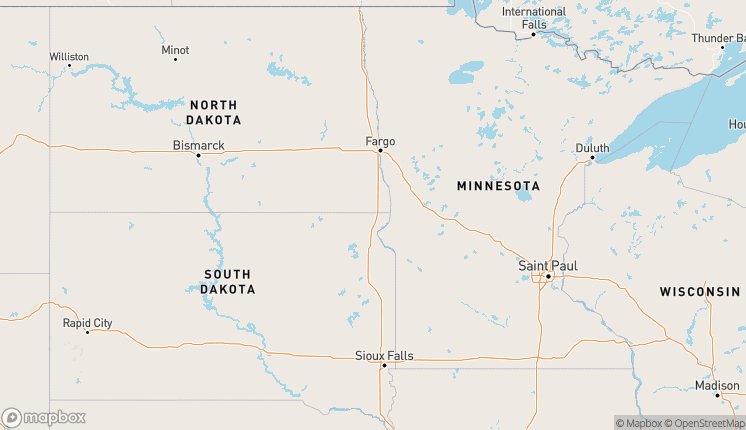 Traverse Electric State Coverage
| State | Customers | Sales ($) | State Rank Based On Revenue | % of Provider's Residential Sales in State |
| --- | --- | --- | --- | --- |
| Minnesota | 2,012 | 7,451,000 | 83 | 64.35% |
| North Dakota | 35 | 54,334.66 | 39 | 0.6% |
| South Dakota | 1,046 | 4,059,000 | 47 | 35.05% |
Traverse Electric County Coverage
Cities Traverse Electric Has Coverage
Abercrombie, ND
Barney, ND
Britton, SD
Chokio, MN
Christine, ND
Claire City, SD
Colfax, ND
Corona, SD
Dwight, ND
Eden, SD
Fairmount, ND
Graceville, MN
Great Bend, ND
Hankinson, ND
Herman, MN
Lake City, SD
Langford, SD
Lidgerwood, ND
Mantador, ND
Mooreton, ND
Nashua, MN
New Effington, SD
Norcross, MN
Ortley, SD
Peever, SD
Rosholt, SD
Sisseton, SD
Summit, SD
Veblen, SD
Wahpeton, ND
Walcott, ND
White Rock, SD
Wilmot, SD
Wyndmere, ND
* City coverage generated based on government data. Always verify you can get service from the provider.
Traverse Electric Reviews
Write a Review of Traverse Electric
Traverse Electric FAQ:
What cities does Traverse Electric offer service to?
Traverse Electric serves 34 cities throughout the US.
Who is the CEO of Traverse Electric?
Joel Janorschke is the CEO of Traverse Electric.
How many counties does Traverse Electric sell electricity to?
There are 8 counties that receive at least some electricity coverage by Traverse Electric.
What is the average bill for Traverse Electric customers each month?
Consumers of Traverse Electric pay, on average, a monthly bill of $199.09.
What is the average electricity rate for Traverse Electric customers?
The average rate of electricity for customers of Traverse Electric is 11.15 cents per kilowatt hour (¢/kWh).
What is the phone number for Traverse Electric?
The Traverse Electric phone number is (320) 563-8616 .
How many states does Traverse Electric have customers in in?
Traverse Electric provides electricity to customers in 3 states throughout the country including, Minnesota, South Dakota, and North Dakota.