Weatherford Utilities
Electricity Rates, Plans & Statistics
Can You Save With Solar?
Get Solar for as low as $79/mo - $0 down + flexible financing
Get Quote
Weatherford Utilities Rate & Electric Bills
Weatherford Utilities residential electric rates are highest in January and the highest average bill is in March.
Historical Electricity Rates:
328th
9.35¢
Weatherford Utilities' Average residential price per kWh
1768th
$118.35
Average monthly electricity bill for Weatherford Utilities' residential customers
About Weatherford Utilities
Weatherford Utilities is a municipally owned entity headquartered in Weatherford, Texas and serving customers in Parker County, Texas. The company has 15,252 customers. There are 2,351 commercial customers, 6 industrial customer accounts and 12,895 residential accounts. On average, Weatherford Utilities' consumers spend 9.35 cents per kilowatt hour for their residential electricity, which is 24.24% lower than the average Texas rate of 12.35 cents, a welcome situation for their customers. In 2020 they sold 415,807 megawatt hours to end users (known as retail sales). The electricity they sourced was made up of megawatt hours that they acquired by way of wholesale channels. They purchased 421,157 on the wholesale market. In 2020, the supplier had revenue of $35,753,000 from retail electricity sales. This was the entirety of the electricity related revenue for the company.
The average residential electric bill for a customer of Weatherford Utilities is $118.35 per month. The supplier is not associated with any power facilities and all of the electricity that they sell to their consumers must be purchased wholesale from other companies.
Weatherford Utilities offers net metering options to their consumers. This makes it cheaper for people to install solar and other electricity options as they have the ability to sell unneeded kilowatt hours into the grid.
Weatherford Utilities reported a yearly loss of around 1.27% of the electricity that they generate. Loss of electricity due to heat dissipation during electricity transmission and other causes is operating in the electricity generation business and electricity providers must report these losses. This percentage of energy lost earns them a rank of 98th best out of 3510 providers who report energy loss in the US and 13th best out of 183 in Texas.
Weatherford Utilities Overview
Company Type:

Municipal

Headquarters:

917 Eureka Street
Weatherford, Texas 76086
United States of America

Director/Superintendent:

Joe Farley
Weatherford Utilities Contact
Weatherford Utilities Service
States Served:

Counties Served:

Major Cities Served:

See all cities

Table Of Contents: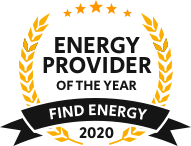 Shortest Average Electricity Outages
Texas, Mid-Sized Provider Category
Claim Award
Energy Loss
Weatherford Utilities' energy loss due to business operations.
-1.27%
Total Energy Loss
5,350MWh
98 National Rank
Weatherford Utilities Coverage Map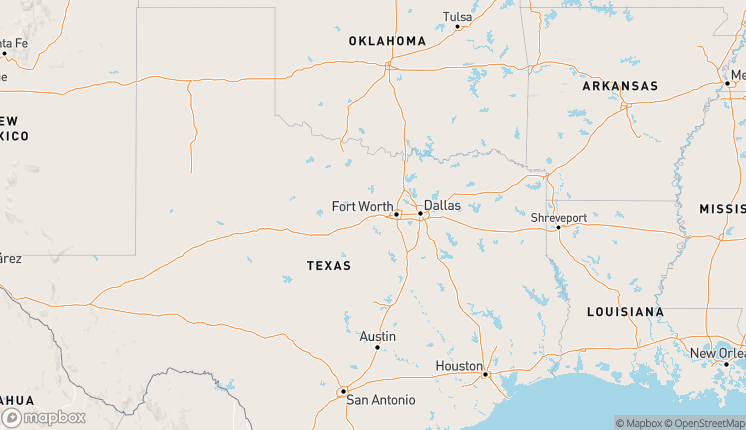 Weatherford Utilities State Coverage
| State | Customers | Sales ($) | State Rank Based On Revenue | % of Provider's Residential Sales in State |
| --- | --- | --- | --- | --- |
| Texas | 15,252 | 35,753,000 | 123 | 100% |
Weatherford Utilities County Coverage
| County | Population | Providers | Avg. County Rate (¢) | Avg. Electric Bill |
| --- | --- | --- | --- | --- |
| Parker County | 148,222 | 56 | 10.55 | $126.72/mo |
Cities Weatherford Utilities Has Coverage
* City coverage generated based on government data. Always verify you can get service from the provider.
Weatherford Utilities Reviews
Write a Review of Weatherford Utilities
Weatherford Utilities FAQ:
What is the average bundled bill for Weatherford Utilities customers each month?
Currently, the average monthly bundled electric bill for customers of Weatherford Utilities is $118.35. The state average bundled bill is $138.61 and the US average is $138.61.
Who is the CEO of Weatherford Utilities?
Weatherford Utilities' CEO is Joe Farley.
When will Weatherford Utilities power be restored?
The average number of minutes for an outage for Weatherford Utilities' customers is 3 minutes.
What is the average bundled electricity rate for Weatherford Utilities customers?
Weatherford Utilities' current average bundled electricity rate is 9.35 cents per kilowatt hour (¢/kWh), compared to the average Texas bundled rate of 12.35 cents and the average national rate of 13.67 cents.
What is the phone number for Weatherford Utilities?
You can reach Weatherford Utilities by phone via (817) 598-4257.
What cities does Weatherford Utilities have customers in in?
Weatherford Utilities has customers in 4 cities.