Taliaferro County, Georgia Electric Profile
Residents of Taliaferro County are paying, on average, 3.92% less per kilowatt hour at home than the national average, at 12.92 cents per kilowatt hour compared to 13.45 cents per kilowatt hour.
Taliaferro County is ranked as the 3161st largest consumer of electricity out of 3220 counties in the US with over 0 megawatt hours being used by residents who live there.
Customers in Taliaferro County experience an average of 1.03 power outages per year, with an average of 120.4 minutes per outage.
Taliaferro County has emissions of 4,900.92 kilograms per capita of CO2 equivalent gases, compared to the nationwide average of 4,494.55.
No electricity generation takes place in Taliaferro County, meaning the county must import their electricity from outside of their borders.
Taliaferro County residents have an average residential electricity bill of $134.88, which is 12.18% higher than the US average bill of $120.24.
ENERGY CONSUMPTION
Total Consumption

19,771 MWh

Consumption per Capita

12.86 MWh
EMISSIONS
CO2 Emissions

7,532,718 kg

CO2 Emissions per Capita

4,900.92 kg
Crawfordville, GA Electric Overview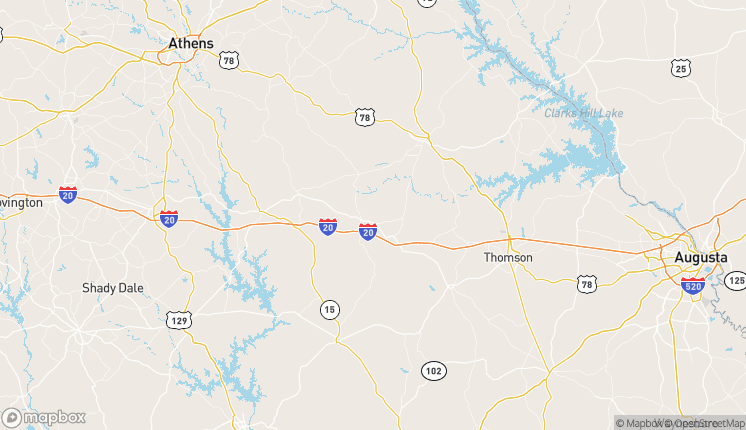 Citizens living in Crawfordville are paying an average residential electricity price of 12.92 cents per kilowatt hour, which is 5.79% more than the average Georgia rate of 12.22 cents, a potentially frustrating state of affairs for consumers living in the city. The state average monthly residential electric bill is $133.76, while the Crawfordville average is 0.84% higher at $134.88 per month. This ranks the city 432nd in the state for average monthly bill total. Consumers in Crawfordville are faced with 1.03 electrical outages per year with outages lasting an average of 120.4 minutes.
Crawfordville is the 454th worst ranked city in Georgia out of 625 when it comes to total pollution from electricity consumption, with the city releasing 2,528,875.88 kilograms of CO2 emissions a year. More importantly, the city averages 4,900.92 kilograms of CO2 emissions per citizen, which is a better measurement of the city's pollution levels. The city has no electricity generation plants within its borders.
Residential Electricity Bills & Rates in Crawfordville
Crawfordville residential electric rates are highest in January and the highest average bill is in November.
Historical Electric Rates:
464th
12.92¢
Average residential price per kWh in the city of Crawfordville
432nd
$134.88
Average residential monthly electricity bill for Crawfordville Residents
Electric Companies With Service in Crawfordville, Georgia
| Provider | Service Type | Residential Rate (¢) | Residential Average Bill ($) | City Production (MWh) | Residential Sales (MWh) | Residential Revenues ($) |
| --- | --- | --- | --- | --- | --- | --- |
| Georgia Power | BUNDLED | 12.77 | 130.38 | | 28,207,124 | 3,600,820,699 |
| Rayle Electric Membership Corporation | BUNDLED | 13.08 | 139.38 | | 201,446 | 26,351,900 |
Taliaferro County, Georgia Details
FAQ
What electricity companies offer service in Taliaferro County, Georgia?
How many electric companies offer service in Taliaferro County, Georgia?
There are 2 electricity suppliers serving customers in Taliaferro County, Georgia.
Which electricity company is the largest supplier in Taliaferro County, Georgia?
The largest electricity provider in Taliaferro County, Georgia by megawatt hours sold is Georgia Power.