Are you a journalist or researcher writing about this topic?
Contact us and we'll connect you with an expert on our team who can provide insights and data to support your work.
Electricity In Hawaii
Population

1,415,872

Total Consumption

8,759,887

 MWh

/ 6.19

 MWh per capita

CO2 Equivalent Emissions6,417,673,268

 kg

Total Production

9,235,463

 MWh

/ 6.52

 MWh per capita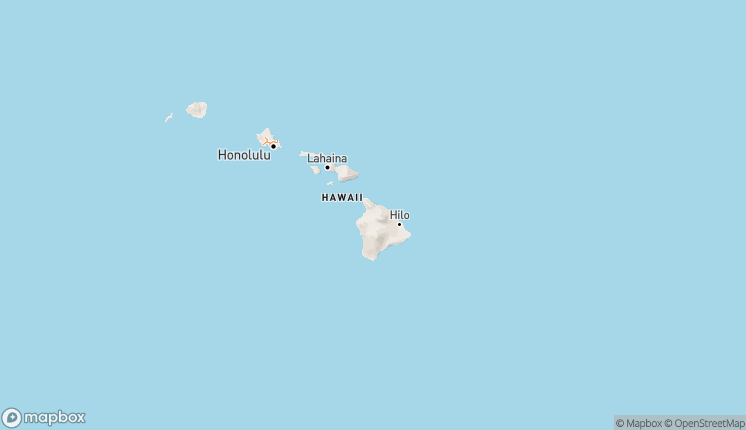 Residential Electricity Bills & Rates in Hawaii
Hawaii residential electric rates are highest in January and the highest average bill is in September.
Historical Electric Rates:
52nd
30.33¢
Average residential price per kWh in the state of Hawaii
52nd
$164.49
Average residential monthly electricity bill for Hawaii Residents
Hawaii's Electricity Prices and Usage
The average residential electricity rate in Hawaii in 2021 is 30.33 cents per kilowatt hour, which is 127.52% more than the United States average price of 13.33 cents. This ranks Hawaii as the 52nd best priced state in the nation by average electricity rate. Even though there are over 0 electricity providers operating in the state, consumers often will only have one electricity provider option due to the regulated electricity market that exists. The largest supplier in the state based on megawatt hours sold is Hawaiian Electric. The state had a rise of 12.61% in the production of electricity via wind power and wind production now makes up 6.59% of the total production in the state. Consumers in the state have an average monthly residential power bill of $164.49 per month. The US average monthly bill is $120.11. The state is the 43rd highest polluting state in the United State based on total CO2 output, with over 6,417,673,267.82 kilograms of CO2 emissions emitted from electricity consumption.
Residential Electricity Providers in Hawaii
| Provider | Residential Rate (¢) | Residential Average Bill ($) | Residential Sales (MWh) | Residential Revenues ($) | State Production (MWh) | State Emissions (KG) |
| --- | --- | --- | --- | --- | --- | --- |
| Hawaiian Electric | 30.50 | 157.55 | 2,555,153 | 779,266,229 | 4,610,502 | 12,274,812,876.59 |
| Kauai Island Utility Cooperative | 34.40 | 171.63 | 177,636 | 61,107,261 | 208,882 | 572,912,437.21 |
Power Plants in Hawaii
Plant

City/County

Primary Fuel Type

Production (MWh)

Emission (KG)

Emissions/MWh (KG/MWh)

Toxic Chemical Release

Closing Date

Honolulu County
Residual Fuel Oil
2,331,960
1,845,653,756.97
791.46

Yes

Kapolei CDP
Coal
1,146,057.99
1,269,282,802.05
1,107.52

Yes

Kapolei CDP
Residual Fuel Oil
1,129,376
679,839,816.33
601.96
Pearl City CDP
Residual Fuel Oil
772,168
646,798,906.75
837.64

Yes

Maui County
Distillate Fuel Oil
564,991
395,817,616.2
700.57

Yes

Hawaii County
Distillate Fuel Oil
373,359
272,555,579.73
730.01

H Power

City and County of Honolulu (100.00%)

Kapolei CDP
Non-biogenic Municipal Solid Waste
355,682
631,962,377.41
1,776.76

Yes

Hamakua Energy Plant

Hamakua Energy, LLC (100.00%)

Honokaa CDP
Waste/other Oil
206,739
144,175,085.2
697.38

Yes

Hilo CDP
Residual Fuel Oil
171,930
172,081,613.13
1,000.88

Yes

Tesoro Hawaii

PAR Petroleum (100.00%)

Kapolei CDP
Jet Fuel
152,633.04
52,217,793
342.11
Quick Facts
Solar power production in Hawaii has grown from 372,385.38 megawatt hours to 533,355.97 megawatt hours per year over the course of the previous 12 months.
In Hawaii, 7,511,498.14 megawatt hours of electricity are produced from non-renewable fuels. Hawaii is 45th worst in the nation for total electricity production from non-renewable fuels.
As the 40th highest state for non-renewable generation per capita, Hawaii produces 5.31 megawatt hours per person a year.
Hawaii generates 533,355.97 megawatt hours from solar energy, ranking it 20th in the United States for total megawatt hours produced using solar power.
Hawaii is the 45th largest generator of megawatt hours per capita, with a population of 1,415,872 and recent annual megawatt hour production of 9,235,463.1.
Hawaii is the 49th highest consumer of electricity with consumption totaling over 8,700,000 megawatt hours.
The state of Hawaii's primary fuel source consumed for electricity production is Residual Fuel Oil. They produce 4,547,936.83 megawatt hours, or 49.24% of the total production in the state, from this fuel. When combined with Distillate Fuel Oil (12.83%) and Coal (12.19%), these three fuels make up 74.27% state's electricity production. Electricity use in the state results in 6,417,673,267.82 kilograms of CO2 emissions. This is the 43rd most of any state in the US. Averaging 4,532.66 kilograms of CO2 emissions per capita, the state ranks 30th worst for pollution per capita. Hawaii is home to 59 electricity generation plants, which is 39th most in the country and 17th most when counting plants per citizen.
DISTILLATE FUEL OIL
12.83%
FAQ: Common Questions About Energy in Hawaii
What is the average electric bill in Hawaii?
The average electricity bill in the state of Hawaii in 2021 is $164 while the national average is $120.
Where does Hawaii get its electricity?
The primary fuel used for electricity production in Hawaii is Residual Fuel Oil, making up 49.24% of the fuel used in the state. Distillate Fuel Oil and Coal also account for 12.83% and 12.19% respectively.
Which electricity company is the largest provider in Hawaii?
The largest electricity company in Hawaii by total revenue is Hawaiian Electric.
How many electric companies offer service in Hawaii?
Hawaii is home to 2 electricity suppliers operating in the area.
Does Hawaii have a deregulated electricity market?
No, the state has a regulated market, where citizens' electricity supplier options are often determined by their location or state legislation.
How much does electricity cost in Hawaii?
The average cost per kilowatt hour of electricity in Hawaii in 2021 is 30.33 cents.
What electricity companies offer service in Hawaii?
What is the cheapest electricity company in Hawaii?
How many power plants are in Hawaii?
There are 59 electricity plants in Hawaii