Electricity In Hawaii
Population

1,415,872

Total Consumption

8,909,953

 MWh

/ 6.29

 MWh per capita

CO2 Emissions from Consumption6,405,901,524

 kg

Total Production

9,181,682

 MWh

/ 6.48

 MWh per capita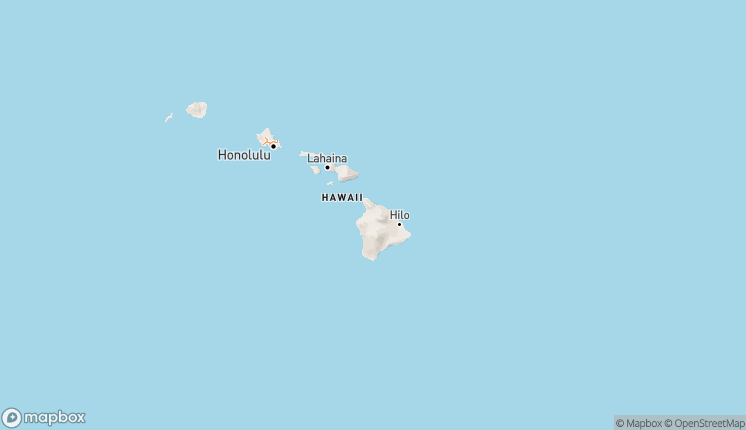 Residential Electricity Bills & Rates in Hawaii
Hawaii residential electric rates are highest in January and the highest average bill is in March.
Historical Electric Rates:
52nd
32.24¢
Average residential price per kWh in the state of Hawaii
52nd
$173.42
Average residential monthly electricity bill for Hawaii Residents
Hawaii's Electricity Prices and Usage
The average residential electricity rate in Hawaii in 2022 is 32.24 cents per kilowatt hour, which is 136.79% more than the United States average price of 13.62 cents. This ranks Hawaii as the 52nd best priced state in the nation by average electricity rate. Even though there are over 0 electricity providers operating in the state, consumers often will only have one electricity provider option due to the regulated electricity market that exists. Hawaiian Electric is the largest supplier in the state based on megawatt hours sold. Solar power usage for electricity production in the state has increased by 11.61% during the course of the past 12 months. The state saw a rise of 17.55% in the production of electricity via wind energy and wind production now makes up 7.34% of the total generation in the state. The state is home to 1,415,872 residents, resulting in it being the 41st most populated state in the United States.
Residential Electricity Providers in Hawaii
| Provider | Service Type | Residential Rate (¢) | Residential Average Bill ($) | Residential Sales (MWh) | Residential Revenues ($) | State Production (MWh) |
| --- | --- | --- | --- | --- | --- | --- |
| Hawaiian Electric | BUNDLED | 32.66 | 165.45 | 2,512,466 | 820,615,536 | 4,502,878 |
| Kauai Island Utility Cooperative | BUNDLED | 35.66 | 184.61 | 184,939 | 65,952,544 | 223,258 |
Power Plants in Hawaii
Plant

City/County

Primary Fuel Type

Production (MWh)

Emission (KG)

Emissions/MWh (KG/MWh)

Toxic Chemical Release

Closing Date

Honolulu County
Residual Fuel Oil
2,128,350
1,701,781,795.44
799.58

Yes

Kapolei CDP
Residual Fuel Oil
1,180,553
710,073,440.96
601.48
Kapolei CDP
Coal
1,133,536
1,263,615,253.47
1,114.76

Yes

9/2022
Pearl City CDP
Residual Fuel Oil
889,671
734,114,344.82
825.15

Yes

Maui County
Distillate Fuel Oil
601,098
420,638,162.27
699.78

Yes

H Power

City and County of Honolulu (100.00%)

Kapolei CDP
Non-biogenic Municipal Solid Waste
360,460
636,018,878.6
1,764.46
Hawaii County
Distillate Fuel Oil
305,979
230,743,653.11
754.12

Hamakua Energy Plant

Hamakua Energy, LLC (100.00%)

Honokaa CDP
Waste/other Oil
218,952
116,834,284.32
533.61

Yes

Hilo CDP
Residual Fuel Oil
171,930
172,081,613.13
1,000.88

Yes

Tesoro Hawaii

PAR Petroleum (100.00%)

Kapolei CDP
Waste/other Oil
155,481.9
54,135,970.55
348.18
Quick Facts
Hydroelectric power now accounts for 1.16% of the electricity generated in Hawaii after a 7.58% in electricity produced using hydroelectric power.
In Hawaii, 7,457,930.11 megawatt hours of electricity are produced from non-renewable fuels. Hawaii is 43rd worst in the nation for total electricity production from non-renewable fuels.
Hawaii generates 81.23% of their electricity from non-renewable fuel sources. This equates to 5.27 megawatt hours per citizen and places Hawaii as the 40th highest state for non-renewable generation per capita each year.
Hawaii produces about 0.79 megawatt hours of electricity with natural gas per citizen living in the state. This is the 35th highest average by a state in the country.
CO2 emissions from the use of electricity have declined by 3.67% in Hawaii in the most recent 12 months.
The state of Hawaii is the 46th highest producer of electricity in the country, producing 9,181,681.67 megawatt hours.
The state of Hawaii's primary fuel source consumed for electricity production is Residual Fuel Oil. They produce 4,504,031.66 megawatt hours, or 49.05% of the total production in the state, from this fuel. When combined with Distillate Fuel Oil (12.49%) and Coal (12.11%), these three fuels make up 73.66% state's electricity production. Electricity use in the state results in 6,405,901,523.8 kilograms of CO2 emissions. This is the 42nd most of any state in the US. Averaging 4,524.35 kilograms of CO2 emissions per capita, the state ranks 29th worst for pollution per capita. Hawaii is home to 62 electricity generation plants, which is 41st most in the country and 18th most when counting plants per citizen.
DISTILLATE FUEL OIL
12.49%
FAQ: Common Questions About Energy in Hawaii
What is the average electric bill in Hawaii?
The average electricity bill in the state of Hawaii in 2022 is $173 while the national average is $122.
Where does Hawaii get its electricity?
The primary fuel used for electricity production in Hawaii is Residual Fuel Oil, making up 49.05% of the fuel used in the state. Distillate Fuel Oil and Coal also account for 12.49% and 12.11% respectively.
Which electricity company is the largest provider in Hawaii?
The largest electricity company in Hawaii by total revenue is Hawaiian Electric.
How many electric companies offer service in Hawaii?
Hawaii is home to 2 electricity suppliers operating in the area.
Does Hawaii have a deregulated electricity market?
No, the state has a regulated market, where citizens' electricity supplier options are often determined by their location or state legislation.
How much does electricity cost in Hawaii?
The average cost per kilowatt hour of electricity in Hawaii in 2022 is 32.24 cents.
What electricity companies offer service in Hawaii?
What is the cheapest electricity company in Hawaii?
How many power plants are in Hawaii?
There are 62 electricity plants in Hawaii