Gem County, Idaho Electric Profile
Gem County uses 325.82% more electricity than it produces each year.
With total production of 60,487 megawatt hours, Gem County is the 21st highest generator of electricity in the state out of 44 counties.
The largest provider in Gem County by megawatt hours sold is Idaho Power.
Gem County generates 100.00% of their electricity from hydroelectric power, roughly 60,487 megawatt hours per year.
Gem County is the 1979th largest county in the US.
Gem County ranks 19th out of 44 counties in the state for total consumption, with its citizens consuming 257,566.15 megawatt hours.
ENERGY CONSUMPTION
Total Consumption

257,566 MWh

Consumption per Capita

14.22 MWh
ENERGY PRODUCTION
Total Production

60,487 MWh

Production from Renewable Energy

60,487 MWh

Production per Capita

3.34 MWh
EMISSIONS
CO2 Emissions

22,587,789 kg

CO2 Emissions per Capita

1,247.12 kg
Emmett, ID Electric Overview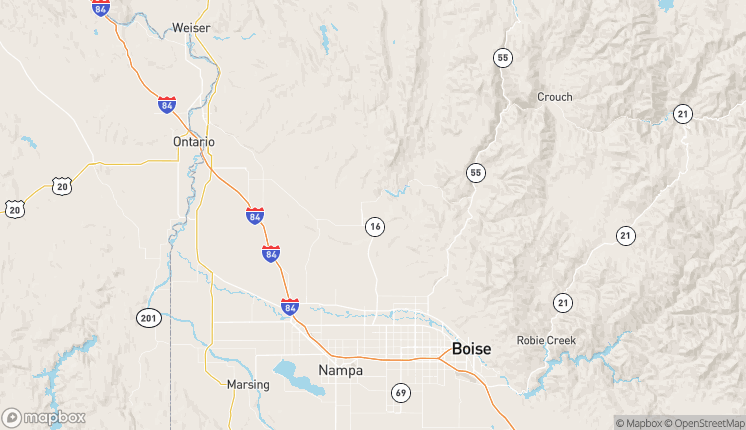 Emmett's inhabitants are charged an average residential electricity rate of 10.12 cents per kilowatt hour. This is, regrettably, 0.93% higher than the state's average rate of 10.02 cents. Selling 1,462.41 megawatt hours per year, Idaho Power is the largest electricity provider in the city. Consumers in the city pay an average monthly residential power bill of $97.99. This is 0.34% lower than the state average bill of $98.32.
Electricity use in Emmett creates 11,034,282.11 kilograms of CO2 emissions. This is the 30th most of any city in Idaho. The city also ranks 13th worst in Idaho in pollution per resident, averaging 1,629.88 kilograms of CO2 emissions emissions per citizen. The city has no power production sources, resulting in the need to import the 96,274.45 megawatt hours the citizens here consume annually.
Residential Electricity Bills & Rates in Emmett
Emmett residential electric rates are highest in January and the highest average bill is in August.
Historical Electric Rates:
50th
10.12¢
Average residential price per kWh in the city of Emmett
49th
$97.99
Average residential monthly electricity bill for Emmett Residents
Electric Companies With Service in Emmett, Idaho
| Provider | Service Type | Residential Rate (¢) | Residential Average Bill ($) | City Production (MWh) | Residential Sales (MWh) | Residential Revenues ($) |
| --- | --- | --- | --- | --- | --- | --- |
| Idaho Power | BUNDLED | 10.12 | 97.99 | | 5,571,628 | 563,683,893 |
Energy Production in Gem County, Idaho
Power Plants in Gem County, Idaho
| Plant | City/County | State | Primary Fuel Type | Production (MWh) | Emission (kg) | Emissions per MWh | Toxic Chemical Release | Closing Date |
| --- | --- | --- | --- | --- | --- | --- | --- | --- |
| | Gem County | ID | Conventional Hydroelectric | 60,487 | | | | |
Gem County, Idaho Details
Gem County has the 2578th highest amount of total CO2 emissions from electricity use of all of the counties in the United States, emitting 22,587,788.72 kilograms. This total also results in a ranking of 2732nd highest in the nation for pollution per person with an average of 1,247.12 kilograms of emissions per resident. Conventional Hydroelectric makes up 100.00% of the fuel types used for electricity production in Gem County. Gem County has the 1432nd most electricity generation plant of any county in the US, with one total plants. This translates to the 1167th most power plants per capita in the country.
CONVENTIONAL HYDROELECTRIC
100.00%
FAQ
What electricity company is the largest supplier in Gem County, Idaho?
The largest electricity company in Gem County, Idaho by megawatt hours sold is Idaho Power.
How many power plants are within Gem County, Idaho?
There is one power plant located in Gem County, Idaho
What electricity companies offer service in Gem County, Idaho?
| County Customers Rank | Provider | County Customers |
| --- | --- | --- |
| 1 | Idaho Power | 11,212 |