About Alachua Electric
Alachua Electric is a municipally owned organization operating in Alachua, Florida. The supplier last disclosed a total of 4,638 customers. Exactly 3,914 are residential customers and 724 of these are commercial accounts. Alachua Electric has an average residential electricity rate of 11.41 cents per kilowatt hour, which is 3.44% below the state's average rate of 11.82 cents. This ranks the company 29th best for average electricity rate out of 61 companies in the state. The company had sales of 130,169 megawatt hours in 2019 sold to end users. The electricity sourced by the supplier primarily came from megawatt hours that they acquired by way of wholesale channels. They purchased 137,182 wholesale megawatt hours. Their revenue for 2019 from electricity activities was $14,197,000, with 99.64% coming from retail sales to end users.
The nationwide average monthly residential electric bill is $117.93, while the Alachua Electric average is 9.27% lower at $107 per month. The supplier is not associated with any electricity production facilities and all of the power that they sell to their consumers must be purchased wholesale from other providers.
Luckily, Alachua Electric offers net metering options to consumers. Installation of solar panels and alternative electricity sources is often too expensive for individuals. Net metering allows purchasers of these electricity sources to sell excess wattage back to the electricity supplier, making the installation of these alternative sources financially possible .
Alachua Electric Rate & Electric Bills
Alachua Electric residential electric rates are highest in January and the highest average bill is in April.
Historical Electric Rates:
1213th
11.41¢
Alachua Electric's Average residential price per kWh
1381st
$107
Average monthly electric bill for Alachua Electric's residential customers
Alachua Electric Overview
Company Type:

Municipal

Headquarters:

15100 North West 142 Terrace
Alachua, Florida 32615
United States of America

CEO:

Mike DaRoza
Alachua Electric Contact
Alachua Electric Service
Outage Phone:

(386) 418-6185
States Served:

Counties Served:

Major Cities Served:

Table Of Contents: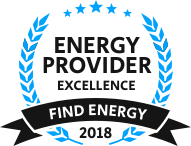 Top 3 Lowest Average Residential Monthly Bill
Florida, Mid-Sized Provider Category
Claim Award
Alachua Electric Coverage Map
Alachua Electric State Coverage
| State | Customers | Sales ($) | State Rank Based On Revenue | % of Provider's Residential Sales in State |
| --- | --- | --- | --- | --- |
| Florida | 4,638 | 13,698,000 | 44 | 100% |
Alachua Electric County Coverage
| County | Population | Providers | Avg. County Rate (¢) | Avg. Electric Bill |
| --- | --- | --- | --- | --- |
| Alachua County | 269,043 | 7 | 12.55 | $139.32/mo |
Alachua Electric Reviews
Write a Review of Alachua Electric
Alachua Electric FAQ:
How much is the average bundled bill for Alachua Electric customers each month?
Alachua Electric currently has an average monthly bundled electric bill of $107.00, compared to the Florida average of $131.88 and the nationwide of $131.88 for bundled service.
Who is the CEO of Alachua Electric?
Mike DaRoza is the CEO of Alachua Electric.
What is the average bundled electricity rate for Alachua Electric customers?
The average bundled price of electricity for consumers of Alachua Electric is 11.41 cents per kilowatt hour (¢/kWh).
What is the phone number for Alachua Electric?
You can reach Alachua Electric by phone via (386) 418-6100.