Albemarle Electric
Electricity Rates, Plans & Statistics
Electricity Bill Over $75?
Go Solar for less than your cell phone bill
About Albemarle Electric
Electricity companies must regularly report their customer counts to government agencies. Most recently the provider reported a total of 13,259 customers signed on to receive electricity from the company. Around 0.17% of these customers are industrial accounts, 8.27% are commercial customer accounts and 91.56% are residential properties. Albemarle Electric has an average residential electricity rate of 13.75 cents per kilowatt hour. This is 0.30% higher than the national average rate of 13.71 cents, which ranks the provider 2199th lowest for average electricity rate out of 2923 companies in the country. In 2020 Albemarle Electric had retail sales of 213,955 megawatt hours. Wholesale power purchases made up 100.00% of the total electricity sourced by the company and 227,857 megawatt hours were purchased by way of wholesale channels. Their total revenue in 2020 from electricity related activities was $29,454,000, with 96.69% coming from retail sales to end users.
The average monthly residential electric bill for a customer of Albemarle Electric is $165.27 per month, while the US average is $121.23. Customers of the supplier are faced with 1.25 electrical outages on average each year, with outages lasting around 103.5 minutes on average. The national averages for outages and duration are 1.21 outages at 122.99 minutes each. Electricity generation is not handled in house at the company, as they purchase electricity at wholesale rates from other providers to then be resold to their customers.
Fortunately, Albemarle Electric offers net metering choices to customers of the company. This makes it cheaper for people who are interested to install solar and other electricity options as they have the ability to sell unused wattage back to their supplier.
Suppliers regularly report energy lost through heat dissipation and other causes to government agencies who track infrastructure efficiencies. Albemarle Electric recently reported a loss of 5.85% of the total electricity production total. This percentage of electricity lost earns them a rank of 42nd best out of 104 providers who report energy loss in the state and 1116th best out of 3509 in the country.
Albemarle Electric Rate & Electric Bills
Albemarle Electric residential electric rates are highest in January and the highest average bill is in January.
Historical Electricity Rates:
2199th
13.75¢
Albemarle Electric's Average residential price per kWh
2779th
$165.27
Average monthly electricity bill for Albemarle Electric's residential customers
Albemarle Electric Overview
Company Type:

Cooperative

Headquarters:

125 Cooperative Way
Hertford, North Carolina 27944
United States of America

CEO:

Gary Ray
Albemarle Electric Contact
Albemarle Electric Service
States Served:

Counties Served:

Pasquotank County
Currituck County
Chowan County
Perquimans County
Camden County

See All Counties

Major Cities Served:

Table Of Contents:
Reduce or replace your electricity bill with solar for as low as $0 down and $79/mo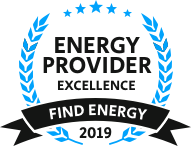 Top 3 Least Outages Per Year
North Carolina, Major Provider Category
Claim Award
Energy Loss
Albemarle Electric's energy loss due to business operations.
-5.85%
Total Energy Loss
13,325MWh
1116 National Rank
Grid Reliability
Length & Frequency of Albemarle Electric's Power Outages
103.5 min.
vs. national average of 122.99 min.
1.25 outages/yr
vs. national average of 1.21
Albemarle Electric Coverage Map
Albemarle Electric State Coverage
| State | Customers | Sales ($) | State Rank Based On Revenue | % of Provider's Residential Sales in State |
| --- | --- | --- | --- | --- |
| North Carolina | 13,259 | 28,479,000 | 43 | 100% |
Albemarle Electric County Coverage
Albemarle Electric Reviews
Write a Review of Albemarle Electric
Albemarle Electric FAQ:
What is the average bundled bill for Albemarle Electric customers each month?
Consumers of Albemarle Electric pay, on average, a monthly bundled bill of $165.27.
How many counties does Albemarle Electric provider electricity to?
Albemarle Electric sells electricity in 5 counties throughout the United States.
What is the average bundled electricity rate for Albemarle Electric customers?
Albemarle Electric's current average bundled electricity rate is 13.75 cents per kilowatt hour (¢/kWh), compared to the average state bundled rate of 11.25 cents and the average nationwide rate of 13.71 cents.
When will Albemarle Electric power be restored?
Average outage times for Albemarle Electric are roughly 103.5 minutes per outage.
Who is the CEO of Albemarle Electric?
The CEO of Albemarle Electric is Gary Ray.
What is the phone number for Albemarle Electric?
You can reach Albemarle Electric by phone via (252) 426-5735.