Belmont Electric is a municipally owned organization providing electricity in 10 cities in the state of Wisconsin including Darlington, Cuba City, Shullsburg, Hazel Green, and Belmont. There are 465 residential customer accounts, 105 commercial customers and 5 industrial customer accounts served by the provider. Customers of Belmont Electric pay an average residential electricity rate of 9.71 cents per kilowatt hour , which is less than both the state and US average prices of 14.67 and 13.33 cents per kilowatt hour, respectively. They sold 23,528 megawatt hours by way of retail sales in 2019. Of the megawatt hours they sourced, 24,567 megawatt hours were procured via the wholesale electricity market. Through electricity sales to end users , Belmont Electric made $1,943,000 in 2019.
About Belmont Electric
Patrons of the provider have an average monthly residential power bill of $69.7. This is 41.97% below the nationwide average bill of $120.11. The company currently does not generate their own electricity. Instead, they must purchase that electricity at wholesale rates from other suppliers and then resell it at a higher rate to end consumers. Belmont Electric is the 104th (out of 160) worst polluting electricity provider in the state and 2532nd (out of 3511) highest in the country.
Sadly, Belmont Electric does not offer net metering choices to consumers. Installation of solar panels and other electricity sources is often prohibitively priced for residents. Net metering would allow purchasers of these electricity sources to sell extra electricity back to the grid, making the installation of these alternative sources financially possible .
Loss of electricity from heat dissipation during electricity transmission and other causes is a reality of operating in the electricity generation business. Providers are required to report these losses. Belmont Electric recently reported an annual loss of around 4.23% of the electricity that they transmit. Belmont Electric's energy loss levels place them at of 52nd worst out of the 160 providers that operate in Wisconsin and report energy loss and 1593rd worst out of 3511 in the nation.
Belmont Electric Rate & Electric Bills
Belmont Electric residential electric rates are highest in January and the highest average bill is in September.
518th
9.71¢
Belmont Electric's Average residential price per kWh
304th
$69.7
Average monthly electric bill for Belmont Electric's residential customers
Belmont Electric Overview
Company Type:

Municipal

Headquarters:

222 South Mound Avenue
Belmont, Wisconsin 53510
United States of America

CEO:

Brian Dellemann
Belmont Electric Contact
Belmont Electric Service
Outage Phone:

608-642-0152
States Served:

Counties Served:

Major Cities Served:

See all cities

Table Of Contents:
Energy Loss
Belmont Electric's energy loss due to business operations.
-4.23%
Total Energy Loss
1,039MWh
1593 National Rank
Belmont Electric Coverage Map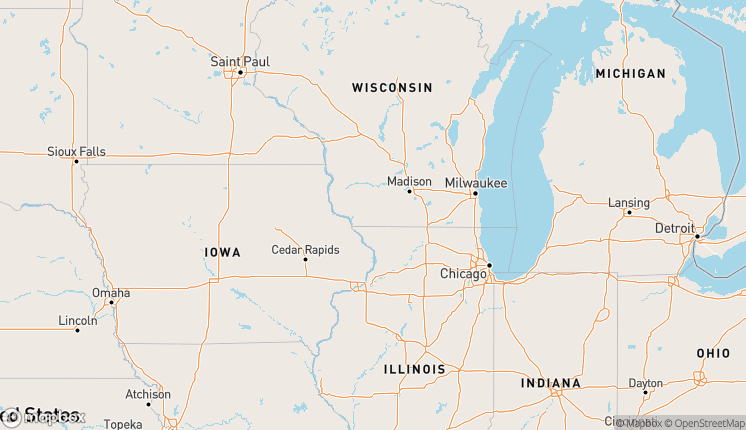 Belmont Electric State Coverage
| State | Customers | Sales ($) | State Rank Based On Revenue | % of Provider's Residential Sales in State |
| --- | --- | --- | --- | --- |
| Wisconsin | 575 | 1,943,000 | 109 | 100% |
Belmont Electric County Coverage
| County | Population | Providers | Avg. County Rate (¢) | Avg. Electric Bill |
| --- | --- | --- | --- | --- |
| Lafayette County | 16,665 | 8 | 11.52 | $89.32/mo |
Cities Belmont Electric Has Coverage
Argyle, WI
Belmont, WI
Benton, WI
Blanchardville, WI
Cuba City, WI
Darlington, WI
Gratiot, WI
Hazel Green, WI
Shullsburg, WI
South Wayne, WI
* City coverage generated based on government data. Always verify you can get service from the provider.
Belmont Electric Reviews
Write a Review of Belmont Electric
Belmont Electric FAQ:
What is the average electricity rate for Belmont Electric customers?
The average rate of electricity for consumers of Belmont Electric is 9.71 cents per kilowatt hour (¢/kWh).
Who is the CEO of Belmont Electric?
The current CEO of Belmont Electric is Brian Dellemann.
What is the average bill for Belmont Electric customers each month?
Consumers of Belmont Electric pay, on average, a monthly bill of $69.70.
What is the phone number for Belmont Electric?
Belmont Electric's customer service phone number is (608) 762-5142
What cities does Belmont Electric have customers in in?
Belmont Electric serves 10 cities in the United States including, Wisconsin.