Belmont Light
Electricity Rates, Plans & Statistics
High Power Bills?
Get Solar for as low as $0 down and $79/mo and reduce or replace your electric bill
About Belmont Light
Belmont Light is a municipally owned entity supplying electricity in Belmont CDP in Middlesex County, Massachusetts. Electricity companies must regularly report their customer counts to government agencies. In the most recent report the company reported a total of 11,829 customers signed on for their services. Exactly 10,944 of these customers are residential properties, 884 are commercial accounts and one is an industrial customer. The residential electricity price for patrons of Belmont Light is, on average, 20.59 cents per kilowatt hour, which is 33.79% more than the national average price of 15.39 cents. They had sales of 121,377 megawatt hours in 2019 via retail sales. The electricity sourced consisted of megawatt hours purchased on the wholesale market. They purchased 127,977 wholesale megawatt hours. In 2019, the company earned $24,424,700 from retail electricity sales to end users. Their revenue from all electricity activities was $24,570,300.
The Massachusetts average monthly residential power bill is $157.15, while the Belmont Light average is 34.76% lower at $111.66 per month. This is the 30th lowest average monthly bill amount for a provider in the state. Electricity generation is not handled in house at the company, as they purchase power at wholesale rates and then resell to their customers.
Consumers of Belmont Light can take advantage of net metering, which is a positive for both parties. This is a positive for any customer considering purchasing personal solar panels, as net metering allows them to sell their unneeded wattage into the grid.
Belmont Light Rate & Electric Bills
Belmont Light residential electric rates are highest in January and the highest average bill is in April.
Historical Electricity Rates:
2846th
20.59¢
Belmont Light's Average residential price per kWh
1361st
$111.66
Average monthly electricity bill for Belmont Light's residential customers
Belmont Light Overview
Company Type:

Municipal

Headquarters:

40 Prince Street
Belmont, Massachusetts 02478
United States of America

Director/Superintendent:

Craig Spinale
Belmont Light Contact
Belmont Light Service
States Served:

Counties Served:

Major Cities Served:

Table Of Contents:
Go Solar for as low as $0 down and $79/mo and reduce or replace your electric bill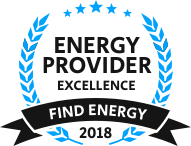 Top 3 Lowest Energy Loss
Massachusetts, Major Provider Category
Claim Award
Belmont Light Coverage Map
Belmont Light State Coverage
| State | Customers | Sales ($) | State Rank Based On Revenue | % of Provider's Residential Sales in State |
| --- | --- | --- | --- | --- |
| Massachusetts | 11,829 | 25,016,600 | 26 | 100% |
Belmont Light County Coverage
| County | Population | Providers | Avg. County Rate (¢) | Avg. Electric Bill |
| --- | --- | --- | --- | --- |
| Middlesex County | 1,623,411 | 44 | 26.76 | $152.65/mo |
Belmont Light Reviews
Write a Review of Belmont Light
Belmont Light FAQ:
What is the phone number for Belmont Light?
Belmont Light's customer service phone number is (617) 993-2800
What is the average bundled electricity rate for Belmont Light customers?
Belmont Light's current average bundled electricity rate is 20.59 cents per kilowatt hour (¢/kWh), compared to the average Massachusetts bundled rate of 29.42 cents and the average national rate of 15.39 cents.
What is the average bundled bill for Belmont Light customers each month?
Belmont Light currently has an average monthly bundled electric bill of $111.66, compared to the Massachusetts average of $157.15 and the nationwide of $157.15 for bundled service.
Who is the CEO of Belmont Light?
Belmont Light's current CEO is Craig Spinale.