Bentonville Electric is a municipally owned organization with headquarters in Bentonville, Arkansas and supplying power to customers in 21 cities in Benton County, Arkansas such as the cities of Springdale, Rogers, Bentonville, Bella Vista, and Siloam Springs. The supplier last disclosed a total of 25,872 customers. Exactly 3,421 of them are commercial properties and the rest are residential customers. Bentonville Electric averages 11.72 cents per kilowatt hour billed to their patrons for residential electricity, which is 7.19% above Arkansas' average price of 10.94 cents. They had sales of 641,726 megawatt hours in 2020 sold to end users. The purchase of wholesale electricity made up 100.00% of the electricity sourced by the company. In 2020, the company made a total of $66,438,000 from business activities relating to the sale and transfer of electricity. They had 97.24% of their revenue coming from retail sales to end users.
About Bentonville Electric
Consumers of the company pay an average monthly residential electricity bill of $112.39. This is 6.53% less than the nationwide average of $120.24. The provider does not have ownership in any electricity generation facilities and all of the megawatt hours that they sell to their consumers must be purchased from other providers.
Net metering services are accessible to customers of Bentonville Electric. Net metering allows citizens to sell megawatt hours back to the grid, making the purchase of solar panels and other alternative electricity sources a cheaper project.
Bentonville Electric currently suffers from the loss of around 4.06% of the electricity that they generate via heat dissipation and other causes. The state of Arkansas has an energy loss average of 3.39% and the nationwide average is 2.76%, resulting in Bentonville Electric receiving a rank of 10th best out of 36 providers reporting energy loss in the state.
Bentonville Electric Rate & Electric Bills
Bentonville Electric residential electric rates are highest in January and the highest average bill is in July.
Historical Electric Rates:
1491st
11.72¢
Bentonville Electric's Average residential price per kWh
1745th
$112.39
Average monthly electric bill for Bentonville Electric's residential customers
Bentonville Electric Overview
Company Type:

Municipal

Headquarters:

3200 South West Municipal Drive
Bentonville, Arkansas 72712
United States of America

CEO:

Wayman Thurman, PE
Bentonville Electric Contact
Bentonville Electric Service
States Served:

Counties Served:

Major Cities Served:

See all cities

Table Of Contents: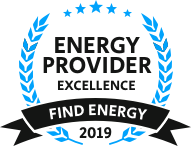 Top 3 Lowest Energy Loss
Arkansas, Mid-Sized Provider Category
Claim Award
Energy Loss
Bentonville Electric's energy loss due to business operations.
-4.06%
Total Energy Loss
27,141MWh
649 National Rank
Bentonville Electric Coverage Map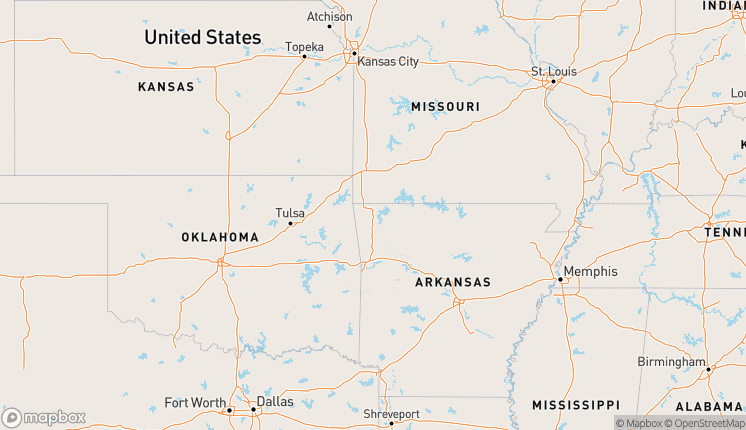 Bentonville Electric State Coverage
| State | Customers | Sales ($) | State Rank Based On Revenue | % of Provider's Residential Sales in State |
| --- | --- | --- | --- | --- |
| Arkansas | 25,872 | 64,601,000 | 15 | 100% |
Bentonville Electric County Coverage
| County | Population | Providers | Avg. County Rate (¢) | Avg. Electric Bill |
| --- | --- | --- | --- | --- |
| Benton County | 279,141 | 6 | 11.50 | $119.75/mo |
Cities Bentonville Electric Has Coverage
Avoca, AR
Bella Vista, AR
Bentonville, AR
Bethel Heights, AR
Cave Springs, AR
Centerton, AR
Decatur, AR
Elm Springs, AR
Garfield, AR
Gateway, AR
Gentry, AR
Gravette, AR
Highfill, AR
Little Flock, AR
Lowell, AR
Pea Ridge, AR
Rogers, AR
Siloam Springs, AR
Springdale, AR
Springtown, AR
Sulphur Springs, AR
* City coverage generated based on government data. Always verify you can get service from the provider.
Bentonville Electric Reviews
Write a Review of Bentonville Electric
Bentonville Electric FAQ:
Who is the CEO of Bentonville Electric?
The current CEO of Bentonville Electric is Wayman Thurman, PE.
What is the phone number for Bentonville Electric?
You can reach Bentonville Electric by phone via (479) 271-3135.
How much is the average bill for Bentonville Electric customers each month?
Consumers of Bentonville Electric pay, on average, a monthly bill of $112.39.
What is the average electricity rate for Bentonville Electric customers?
Customers of Bentonville Electric, on average, have an electricity rate 11.72 cents per kilowatt hour (¢/kWh).
What cities does Bentonville Electric supply electricity in?
Bentonville Electric supplies in 21 cities in the country.