BVU Authority
Electricity Rates, Plans & Statistics
Can You Save With Solar?
Go Solar for as low as $0 down and $79/mo and reduce or replace your electric bill
About BVU Authority
The most recent data reported by the company showed a total customer base of 16,350 accounts. Exactly 3 of these customers are industrial customers, 2,758 are commercial customer accounts and 13,589 are residential customers. On average, BVU Authority's patrons spend 10.03 cents per kilowatt hour for their residential electricity, which is 19.80% lower than the average state price of 12.50 cents and 28.94% lower than the national average of 14.11. In 2020 the company sold 420,918 megawatt hours to end users (known as retail sales). The purchase of wholesale electricity made up 100.00% of the electricity sourced by the company. Their revenue for 2020 from electricity activities was $42,632,300, with 95.55% coming from retail sales to end users.
The average monthly residential power bill for a consumer of BVU Authority is $117.34. The provider currently does not generate their own electricity. Instead, they must purchase that electricity at wholesale prices and then resell it at a higher rate to end users.
Loss of energy due to heat dissipation during electricity transmission and other causes is part of being in the electricity generation business. Providers must report these losses to government agencies who track electricity grid efficiencies. BVU Authority recently reported an annual loss of roughly 5.40% of the electricity that they generate. The state average for energy loss is 0.85% and the US average is 2.76%. This gives BVU Authority a ranking of 15th best out of 32 electricity companies in Virginia and 1001st best out of 3509 suppliers in the country.
BVU Authority Rate & Electric Bills
BVU Authority residential electric rates are highest in January and the highest average bill is in May.
Historical Electricity Rates:
498th
10.03¢
BVU Authority's Average residential price per kWh
1701st
$117.34
Average monthly electricity bill for BVU Authority's residential customers
BVU Authority Overview
Company Type:

Municipal

Headquarters:

15022 Lee Highway
Bristol, Virginia 24202
United States of America

Director/Superintendent:

Donald L. Bowman
BVU Authority Contact
Website:

www.bvua.com

Customer Service Phone:

(276) 669-4112

Business Customer Service:

(276) 669-4114

Contact Page:

www.bvua.com

Social Media:
BVU Authority Service
States Served:

Counties Served:

Washington County
Scott County
Bristol city

Major Cities Served:

Table Of Contents:
Go Solar for as low as $0 down and $79/mo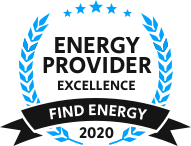 Top 3 Lowest Residential Electricity Rate
Virginia, Mid-Sized Provider Category
Claim Award
Energy Loss
BVU Authority's energy loss due to business operations.
-5.40%
Total Energy Loss
24,048MWh
1001 National Rank
BVU Authority Coverage Map
BVU Authority State Coverage
| State | Customers | Sales ($) | State Rank Based On Revenue | % of Provider's Residential Sales in State |
| --- | --- | --- | --- | --- |
| Virginia | 16,350 | 40,736,000 | 15 | 100% |
BVU Authority County Coverage
BVU Authority Reviews
Write a Review of BVU Authority
BVU Authority FAQ:
Who is the CEO of BVU Authority?
Donald L. Bowman is the CEO of BVU Authority.
What is the phone number for BVU Authority?
The BVU Authority phone number is (276) 669-4112.
How many counties does BVU Authority offer service in?
There are 3 counties that receive at least some electricity coverage by BVU Authority.
What is the average bundled bill for BVU Authority customers each month?
Consumers of BVU Authority pay, on average, a monthly bundled bill of $117.34.
What is the average bundled electricity rate for BVU Authority customers?
The average bundled price of electricity for customers of BVU Authority is 10.03 cents per kilowatt hour (¢/kWh).