Concordia Electric
Electricity Rates, Plans & Statistics
About Concordia Electric
Concordia Electric provides electricity to 6 counties in Louisiana including Rapides Parish, Grant Parish, Concordia Parish, LaSalle Parish, and Catahoula Parish. With 13,747 customers, the supplier supplies electricity to 148 industrial properties, 1,750 commercial accounts and 11,849 residential customers. On average, Concordia Electric charges their customers a residential electricity rate of 10.27 cents per kilowatt hour, which is 6.02% below Louisiana's average price of 10.93 cents and 23.75% below the US average of 13.47 cents. In 2020 Concordia Electric sold 191,576 megawatt hours to end users (known as retail sales). The electricity sourced by the company is made up primarily of megawatt hours they procured on the wholesale market. This category comprises 100.00% of the total electricity sourced. In 2020, they made a total of $21,538,000 from business activities relating to the sale and transfer of electricity. They had revenue of $21,164,000 from retail sales to end users.
The United States average monthly residential power bill is $119.32, while the Concordia Electric average is 18.47% less at $97.28 per month. Electricity generation is not part of the Concordia Electric business model, as they purchase electricity at wholesale rates and then resell to their consumers.
Concordia Electric is one of 19 electric providers in the state who offer net metering to their consumers. This is a positive for any consumer potentially installing solar panels, as net metering allows them to sell their excess wattage back to the electricity company.
Energy loss is a part of life when working with electricity transmission. Concordia Electric currently averages a loss of approximately 6.40% of the aggregate electricity they produce. This percentage of loss earns them a rank of 1210th best out of 3510 suppliers who report energy loss in the country.
Concordia Electric Rate & Electric Bills
Concordia Electric residential electric rates are highest in January and the highest average bill is in September.
Historical Electricity Rates:
645th
10.27¢
Concordia Electric's Average residential price per kWh
1027th
$97.28
Average monthly electricity bill for Concordia Electric's residential customers
Concordia Electric Overview
Company Type:

Cooperative

Headquarters:

1865 Highway 84
Jonesville, Louisiana 71343
United States of America

CEO:

Dewayne Bailey
Concordia Electric Contact
Concordia Electric Service
States Served:

Counties Served:

Rapides Parish
Grant Parish
Concordia Parish
LaSalle Parish
Catahoula Parish

See All Counties

Major Cities Served:

See all cities

Table Of Contents:
Go Solar for less than your cell phone bill.
Get started
Energy Loss
Concordia Electric's energy loss due to business operations.
-6.40%
Total Energy Loss
13,108 MWh
1210  National Rank
Concordia Electric Coverage Map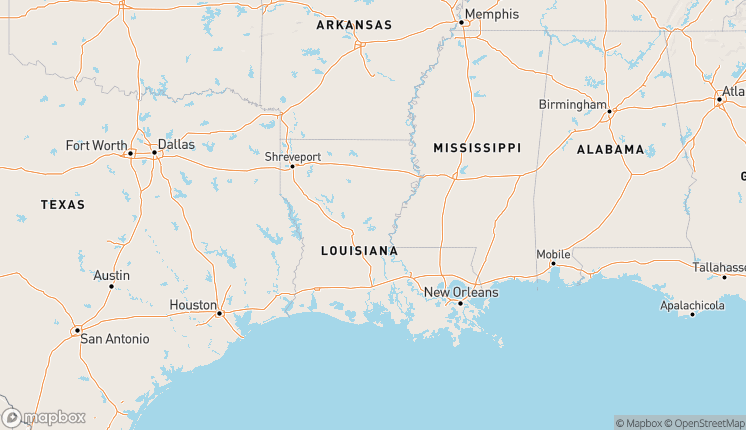 Concordia Electric State Coverage
| State | Customers | Sales ($) | State Rank Based On Revenue | % of Provider's Residential Sales in State |
| --- | --- | --- | --- | --- |
| Louisiana | 13,747 | 21,164,000 | 20 | 100% |
Concordia Electric County Coverage
Cities Concordia Electric Has Coverage
Alexandria, LA
Ball, LA
Clayton, LA
Creola, LA
Dry Prong, LA
Ferriday, LA
Georgetown, LA
Harrisonburg, LA
Jena, LA
Jonesville, LA
Olla, LA
Pineville, LA
Sicily Island, LA
Tullos, LA
Urania, LA
Vidalia, LA
Waterproof, LA
* City coverage generated based on government data. Always verify you can get service from the provider.
Concordia Electric Reviews
Write a Review of Concordia Electric
Concordia Electric FAQ:
How many counties does Concordia Electric sell electricity to?
Concordia Electric sells electricity to customers in 6 counties in the United States including Louisiana.
How much is the average bundled bill for Concordia Electric customers each month?
Consumers of Concordia Electric pay, on average, a monthly bundled bill of $97.28.
Who is the CEO of Concordia Electric?
The CEO of Concordia Electric is Dewayne Bailey.
What is the phone number for Concordia Electric?
The Concordia Electric phone number is (318) 339-7969.
What cities does Concordia Electric offer service to?
Concordia Electric provides electricity to 17 cities throughout the nation.
What is the average bundled electricity rate for Concordia Electric customers?
The average bundled rate of electricity for customers of Concordia Electric is 10.27 cents per kilowatt hour (¢/kWh).