Cowlitz County PUD
Electricity Rates, Plans & Statistics
Electricity Bill Over $75?
Go Solar for less than your cell phone bill
About Cowlitz County PUD
Cowlitz County PUD has their head offices in Longview, Washington and supplies electricity in 5 cities within the state. Electricity suppliers must regularly report their customer counts to government agencies. In the most recent report the supplier disclosed a total of 52,386 customers being supplied electricity by the company. Roughly 0.19% of these customers are industrial accounts, 12.28% are commercial customers and 87.53% are residential accounts. Cowlitz County PUD's patrons are charged an average residential electricity price of 8.80 cents per kilowatt hour, ranking the company at 21st out of 59 providers in Washington and 242nd out of 2923 in the country. They sold 4,343,568 megawatt hours in 2020 through traditional retail sales. Of the megawatt hours they sourced, 25,112 of them were produced by power generation plants owned by Cowlitz County PUD and 4,377,832 megawatt hours were procured via the wholesale electricity market. Their total revenue in 2020 from electricity related activities was $244,855,000, with 100.00% coming from retail sales to end users.
The nationwide average monthly residential power bill is $121.23, while the Cowlitz County PUD average is 2.04% lower at $118.75 per month. Electricity generation is not handled in house at the company, as they purchase electricity at wholesale rates and then resell to their consumers.
Energy loss is simply part of the process when working with electricity transmission. Cowlitz County PUD currently averages a loss of roughly 1.23% of the aggregate electricity they transmit. Cowlitz County PUD's energy loss amounts place them at of 4th best out of the 56 providers that operate in the state and report energy loss and 93rd best out of 3509 in the nation.
Cowlitz County PUD Rate & Electric Bills
Cowlitz County PUD residential electric rates are highest in January and the highest average bill is in May.
Historical Electricity Rates:
242nd
8.80¢
Cowlitz County PUD's Average residential price per kWh
1783rd
$118.75
Average monthly electricity bill for Cowlitz County PUD's residential customers
Cowlitz County PUD Overview
Company Type:

Political Subdivision

Headquarters:

961 12th Avenue
Longview, Washington 98632
United States of America

CEO:

Gary Huhta
Cowlitz County PUD Contact
Cowlitz County PUD Service
States Served:

Counties Served:

Major Cities Served:

West Side Highway CDP
Longview Heights CDP
Lexington CDP
Kalama
Castle Rock
Beacon Hill CDP
Ryderwood CDP

See all cities

Table Of Contents:
Go Solar for as low as $79/mo - $0 down + flexible financing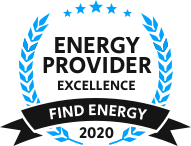 Top 3 Lowest Energy Loss
Washington, Major Provider Category
Claim Award
Energy Loss
Cowlitz County PUD's energy loss due to business operations.
-1.23%
Total Energy Loss
54,050MWh
93 National Rank
Cowlitz County PUD Coverage Map
Cowlitz County PUD State Coverage
| State | Customers | Sales ($) | State Rank Based On Revenue | % of Provider's Residential Sales in State |
| --- | --- | --- | --- | --- |
| Washington | 52,386 | 260,783,000 | 9 | 100% |
Cowlitz County PUD County Coverage
Cities Cowlitz County PUD Has Coverage
Castle Rock, WA
Kalama, WA
* City coverage generated based on government data. Always verify you can get service from the provider.
Cowlitz County PUD Reviews
Write a Review of Cowlitz County PUD
Cowlitz County PUD FAQ:
Who is the CEO of Cowlitz County PUD?
Cowlitz County PUD's current CEO is Gary Huhta.
What is the phone number for Cowlitz County PUD?
Cowlitz County PUD's customer service phone number is (360) 423-2210
How much is the average bundled bill for Cowlitz County PUD customers each month?
Currently, the average monthly bundled electric bill for customers of Cowlitz County PUD is $118.75. The Washington average bundled bill is $100.80 and the US average is $100.80.
What is the average bundled electricity rate for Cowlitz County PUD customers?
Cowlitz County PUD's current average bundled electricity rate is 8.80 cents per kilowatt hour (¢/kWh), compared to the average state bundled rate of 10.13 cents and the average United States rate of 13.71 cents.
What cities does Cowlitz County PUD provider electricity to?
Cowlitz County PUD supplies to 5 cities.