Deaf Smith Electric
Electricity Rates, Plans & Statistics
Electricity Bill Over $75?
Reduce or replace your electricity bill with solar
Get started
About Deaf Smith Electric
Deaf Smith Electric serves electricity to 5 counties in Texas including counties like Randall County, Deaf Smith County, Parmer County, Castro County, and Oldham County. The organization is an electricity cooperative. Currently, 14,839 consumers are provided electricity by the provider. These customers are a mix of 5,249 residential customer accounts, 1,486 commercial customer accounts and 8,104 industrial locations. On average, Deaf Smith Electric charges their consumers a residential electricity rate of 8.69 cents per kilowatt hour, which is 36.42% lower than the average US price of 13.67 cents. In 2020 the company sold 807,292 megawatt hours via retail sales to end users. The purchase of wholesale electricity made up 100.00% of the electricity sourced by the company. In 2020, they made a total of $59,687,500 from business activities relating to the sale and transfer of electricity. They had 99.07% of their revenue coming from retail sales to end users.
Customers of the provider have an average residential electric bill of $75.43. This is 37.65% less than the United States average bill of $120.97. Electricity production is not handled in house at the company, as they purchase power at wholesale rates from other companies and then resell to their end users.
Net metering services are offered to consumers of Deaf Smith Electric. Without net metering, solar panel installation is significantly less economically realistic, as citizens have no way to sell unused energy back to their supplier.
All electricity companies who generate electricity have some amount of energy loss from heat dissipation or alternative causes. Deaf Smith Electric is no different, as they average a yearly loss of around 6.47% of the total electricity they produce. This percentage of electricity lost earns them a rank of 1219th best out of 3510 suppliers reporting energy loss in the country.
Deaf Smith Electric Rate & Electric Bills
Deaf Smith Electric residential electric rates are highest in January and the highest average bill is in October.
Historical Electricity Rates:
207th
8.69¢
Deaf Smith Electric's Average residential price per kWh
286th
$75.43
Average monthly electricity bill for Deaf Smith Electric's residential customers
Deaf Smith Electric Overview
Company Type:

Cooperative

Headquarters:

1501 East 1st Street
Hereford, Texas 79045
United States of America
Deaf Smith Electric Contact
Deaf Smith Electric Service
States Served:

Counties Served:

Randall County
Deaf Smith County
Parmer County
Castro County
Oldham County

See All Counties

Major Cities Served:

See all cities

Table Of Contents:
Go Solar for as low as $0 down and $79/mo
Get Quote
Energy Loss
Deaf Smith Electric's energy loss due to business operations.
-6.47%
Total Energy Loss
55,846MWh
1219 National Rank
Deaf Smith Electric Coverage Map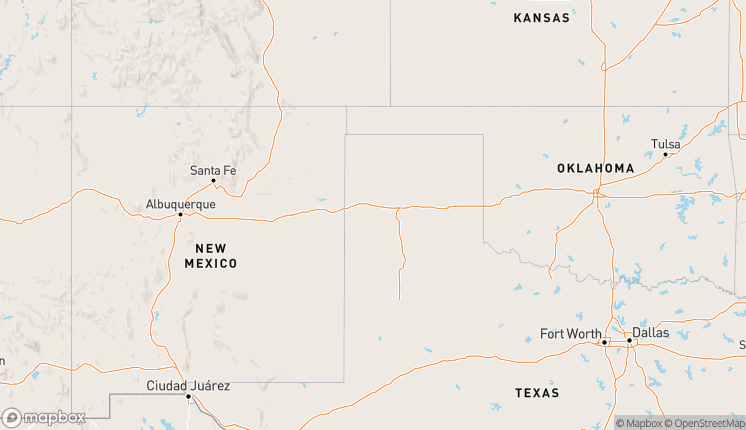 Deaf Smith Electric State Coverage
| State | Customers | Sales ($) | State Rank Based On Revenue | % of Provider's Residential Sales in State |
| --- | --- | --- | --- | --- |
| Texas | 14,839 | 59,130,800 | 92 | 100% |
Deaf Smith Electric County Coverage
Cities Deaf Smith Electric Has Coverage
Bovina, TX
Dimmitt, TX
Farwell, TX
Friona, TX
Hereford, TX
Nazareth, TX
* City coverage generated based on government data. Always verify you can get service from the provider.
Deaf Smith Electric Reviews
Write a Review of Deaf Smith Electric
Deaf Smith Electric FAQ:
How much is the average bundled bill for Deaf Smith Electric customers each month?
Currently, the average monthly bundled electric bill for customers of Deaf Smith Electric is $75.43. The state average bundled bill is $138.60 and the United States average is $138.60.
How many counties does Deaf Smith Electric have customers in to?
There are 5 counties that receive at least some electricity coverage by Deaf Smith Electric.
What is the average bundled electricity rate for Deaf Smith Electric customers?
Deaf Smith Electric's current average bundled electricity rate is 8.69 cents per kilowatt hour (¢/kWh), compared to the average Texas bundled rate of 12.34 cents and the average United States rate of 13.67 cents.
What is the phone number for Deaf Smith Electric?
Deaf Smith Electric's customer service phone number is (806) 364-1166
What cities does Deaf Smith Electric sell electricity to?
Deaf Smith Electric supplies in 6 cities.