Electrical District 4
Electricity Rates, Plans & Statistics
Power Bill Over $75?
Get Solar for as low as $0 down and $79/mo
About Electrical District 4
Electrical District 4 provides electricity in Eloy in Pinal County, Arizona. There are 2,732 customers of the company. Exactly 587 of them are industrial accounts, 273 are commercial accounts and 1,872 of them are residential accounts. Electrical District 4 charges their consumers a residential electricity rate of 12.01 cents per kilowatt hour on average, which is 8.05% less than Arizona's average rate of 13.06 cents. This ranks the supplier 23rd best for average electricity price out of 42 companies in Arizona. In 2019 the company had sales to end customers totaling 171,080 megawatt hours. The electricity sourced by the company is made up of primarily wholesale purchased megawatt hours, with 182,590 megawatt hours acquired by the company. Their revenue in 2019 from electricity related activities was $11,677,000, the entirety of which came from retail sales to end users.
The state average monthly residential electricity bill is $128.1, while the Electrical District 4 average is 9.20% below at $116.51 per month. This is the 27th lowest average monthly bill amount for a supplier in Arizona. Electricity generation is not part of the Electrical District 4 business model, as they purchase electricity at wholesale rates from other companies and then resell to their end users.
Electrical District 4 is one of 19 providers in the state who offer net metering to their consumers. Net metering allows citizens to sell wattage back to their company, which makes the installation of solar panels and other alternative electricity sources more financially viable.
Electrical District 4 Rate & Electric Bills
Electrical District 4 residential electric rates are highest in January and the highest average bill is in August.
Historical Electricity Rates:
1449th
12.01¢
Electrical District 4's Average residential price per kWh
1680th
$116.51
Average monthly electricity bill for Electrical District 4's residential customers
Electrical District 4 Overview
Company Type:

Political Subdivision

Headquarters:

231 South Sunshine Boulevard
Eloy, Arizona 85131
United States of America
Electrical District 4 Contact
Electrical District 4 Service
States Served:

Counties Served:

Major Cities Served:

Eloy
Red Rock CDP (Pinal County)

Table Of Contents:
Reduce or replace your electricity bill with solar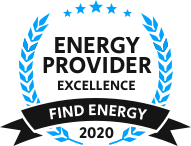 Top 3 Lowest Energy Loss
Arizona, Mid-Sized Provider Category
Claim Award
Electrical District 4 Coverage Map
Electrical District 4 State Coverage
| State | Customers | Sales ($) | State Rank Based On Revenue | % of Provider's Residential Sales in State |
| --- | --- | --- | --- | --- |
| Arizona | 2,732 | 12,299,000 | 22 | 100% |
Electrical District 4 County Coverage
Electrical District 4 Reviews
Write a Review of Electrical District 4
Electrical District 4 FAQ:
What is the average bundled bill for Electrical District 4 customers each month?
The average monthly bundled electric bill for customers of Electrical District 4 is $116.51. The Arizona average bundled bill is $128.10 and the nationwide average is $128.10.
What is the average bundled electricity rate for Electrical District 4 customers?
Electrical District 4's current average bundled electricity rate is 12.01 cents per kilowatt hour (¢/kWh), compared to the average state bundled rate of 13.06 cents and the average United States rate of 14.11 cents.
What is the phone number for Electrical District 4?
You can reach Electrical District 4 by phone via (520) 466-7336.