About Karnes Electric
Karnes Electric operates in 12 counties and is classified as an electric cooperative. The provider last disclosed a total of 21,327 customers, 78.74% of which are residential properties, 21.11% are commercial customers and 0.15% are industrial accounts. Karnes Electric's consumers spend, on average, 9.72 cents per kilowatt hour for their electricity, which is 18.37% below the average Texas price of 11.91 cents. Approximately 1,129,899 megawatt hours were sold by the company to retail end users in 2020. Wholesale power purchases made up 100.00% of all electricity sourced by the company . Exactly 1,170,464 megawatt hours were purchased by way of the wholesale market. Their total revenue in 2020 from electricity related activities was $92,121,000, with 99.62% coming from retail sales to end users.
The average monthly residential electric bill for a customer of Karnes Electric is $122.81 per month, while the state average is $134.11. Consumers of the supplier experience 0.91 electrical outages on average each year, with outages lasting about 107.16 minutes. The national averages for outages and duration are 1.21 outages at 122.99 minutes each. The company does not have ownership in any power plants and all of the power that they sell to their consumers must be purchased wholesale from other providers.
Thankfully, Karnes Electric allows consumers to take part in net metering. Net metering makes solar panel installation more economically feasible as it gives the ability for people to sell electricity into the grid.
Losing energy due to heat dissipation while transmitting electricity and other causes is a reality of operating in the electricity generation business. Suppliers must report these losses to government agencies who track electricity grid efficiencies. Karnes Electric recently reported an annual loss of approximately 3.39% of the electricity that they transmit. Karnes Electric's energy loss levels leave them with a rank of 34th best out of the 135 providers that operate in the state and report energy loss and 465th best out of 3510 in the US.
Karnes Electric Rate & Electric Bills
Karnes Electric residential electric rates are highest in January and the highest average bill is in April.
Historical Electric Rates:
447th
9.72¢
Karnes Electric's Average residential price per kWh
1988th
$122.81
Average monthly electric bill for Karnes Electric's residential customers
Karnes Electric Overview
Company Type:

Cooperative

Headquarters:

1007 North Highway 181
Karnes City, Texas 78118
United States of America

CEO:

Brad Bierstedt
Karnes Electric Contact
Karnes Electric Service
States Served:

Counties Served:

Bexar County
Medina County
Atascosa County
Wilson County
Bee County

See All Counties

Major Cities Served:

See all cities

Table Of Contents: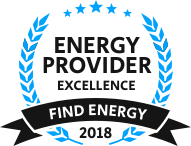 Top 3 Least Outages Per Year
Texas, Mid-Sized Provider Category
Claim Award
Energy Loss
Karnes Electric's energy loss due to business operations.
-3.39%
Total Energy Loss
39,637MWh
465 National Rank
Grid Reliability
Length & Frequency of Karnes Electric's Power Outages
107.16 min.
vs. national average of 122.99 min.
0.91 outages/yr
vs. national average of 1.21
Karnes Electric Coverage Map
Karnes Electric State Coverage
| State | Customers | Sales ($) | State Rank Based On Revenue | % of Provider's Residential Sales in State |
| --- | --- | --- | --- | --- |
| Texas | 21,327 | 91,767,000 | 70 | 100% |
Karnes Electric County Coverage
| County | Population | Providers | Avg. County Rate (¢) | Avg. Electric Bill |
| --- | --- | --- | --- | --- |
| Atascosa County | 51,153 | 3 | 11.23 | $116.24/mo |
| Bee County | 32,565 | 2 | 11.55 | $118.92/mo |
| Bexar County | 2,003,554 | 5 | 10.39 | $124.28/mo |
| DeWitt County | 20,160 | 3 | 10.96 | $118.39/mo |
| Frio County | 20,306 | 2 | 11.30 | $115.79/mo |
| Goliad County | 7,658 | 4 | 11.22 | $121.77/mo |
| Karnes County | 15,601 | 3 | 11.07 | $122.34/mo |
| La Salle County | 7,520 | 2 | 11.30 | $115.79/mo |
| Live Oak County | 12,207 | 3 | 11.87 | $127.25/mo |
| McMullen County | 743 | 4 | 11.82 | $127.13/mo |
Cities Karnes Electric Has Coverage
Alamo Heights, TX
Balcones Heights, TX
Beeville, TX
Castle Hills, TX
Castroville, TX
Charlotte, TX
China Grove, TX
Christine, TX
Converse, TX
Cotulla, TX
Cuero, TX
Devine, TX
Dilley, TX
Elmendorf, TX
Encinal, TX
Fair Oaks Ranch, TX
Falls City, TX
Floresville, TX
George West, TX
Goliad, TX
Grey Forest, TX
Helotes, TX
Hill Country Village, TX
Hollywood Park, TX
Hondo, TX
Jourdanton, TX
Karnes City, TX
Kenedy, TX
Kirby, TX
La Vernia, TX
LaCoste, TX
Leon Valley, TX
Live Oak, TX
Lytle, TX
Natalia, TX
Nixon, TX
Nordheim, TX
Olmos Park, TX
Pearsall, TX
Pleasanton, TX
Poteet, TX
Poth, TX
Runge, TX
San Antonio, TX
Sandy Oaks, TX
Schertz, TX
Selma, TX
Shavano Park, TX
Somerset, TX
St. Hedwig, TX
Stockdale, TX
Terrell Hills, TX
Three Rivers, TX
Universal City, TX
Von Ormy, TX
Windcrest, TX
Yoakum, TX
Yorktown, TX
* City coverage generated based on government data. Always verify you can get service from the provider.
Karnes Electric Reviews
Write a Review of Karnes Electric
Karnes Electric FAQ:
Who is the CEO of Karnes Electric?
The current CEO of Karnes Electric is Brad Bierstedt.
When will Karnes Electric power be restored?
Karnes Electric's outages last, on average, roughly 107.16 minutes per each outage.
What is the average bundled electricity rate for Karnes Electric customers?
Karnes Electrics current average bundled electricity rate is 9.72 cents per kilowatt hour (¢/kWh), compared to the average Texas bundled rate of 11.91 cents and the average United States rate of 13.26 cents.
What cities does Karnes Electric supply electricity in?
Karnes Electric provides electricity to 58 cities throughout the country including, Texas.
How much is the average bundled bill for Karnes Electric customers each month?
Karnes Electric currently has an average monthly bundled electric bill of $122.81, compared to the Texas average of $134.11 and the US of $134.11 for bundled service.
What is the phone number for Karnes Electric?
The Karnes Electric phone number is (888) 807-3952.
How many counties does Karnes Electric offer service in?
Karnes Electric provides electricity to customers in 12 counties.