Kaukauna Utilities is a municipally owned organization supplying electricity in Wisconsin. On recent government reports, the company showed a total of 15,647 electricity customers. This total is made up of 0.08% industrial accounts, 12.01% commercial customers and 87.91% residential accounts. Consumers of Kaukauna Utilities are charged an average residential electricity rate of 11.15 cents per kilowatt hour, which is 23.88% lower than the state's average price of 14.65 cents and 17.12% less than the national average of 13.45 cents. They sold 504,912 megawatt hours via retail sales in 2020. The electricity sourced by the company is made up of multiple sources of megawatt hours including 205,823 megawatt hours generated at electricity plants they own and 335,377 megawatt hours procured on the wholesale market. In 2020, the company made a total of $42,877,800 from retail electricity sales to end users and $1,661,500 on the wholesale electricity market. Their revenue from all electricity activities was $45,017,100.
About Kaukauna Utilities
The average monthly residential electric bill for a customer of Kaukauna Utilities is $85.38 per month, while the national average is $120.24. Customers of the provider have a 28.99% reduction compared to the rest of the United States. Kaukauna Utilities is ranked as the 15th highest electricity producer out of 116 suppliers in the state. The provider ranks 352nd highest out of 3510 suppliers in the country for total megawatt hours produced from natural gas. They rank 236th out of the 3510 companies we track in the country for their ratio of renewable versus non-renewable fuel types used.
Kaukauna Utilities offers net metering options to their customers. Net metering allows citizens to sell kilowatt hours back to their electricity company, which makes the purchase of solar and other electricity sources a cheaper project.
Losing electricity due to heat dissipation while transmitting electricity and other causes is part of operating in the electricity generation business. Providers must report these losses. Kaukauna Utilities reported a yearly loss of around 3.76% of the electricity that they transmit. This percentage of loss gives them a rank of 566th best out of 3510 suppliers who report energy loss in the country and 45th best out of 116 in the state.
Kaukauna Utilities Rate & Electric Bills
Kaukauna Utilities residential electric rates are highest in January and the highest average bill is in March.
Historical Electric Rates:
1152nd
11.15¢
Kaukauna Utilities's Average residential price per kWh
717th
$85.38
Average monthly electric bill for Kaukauna Utilities's residential customers
Kaukauna Utilities Overview
Company Type:

Municipal

Headquarters:

777 Island Street
Kaukauna, Wisconsin 54130
United States of America
Kaukauna Utilities Contact
Kaukauna Utilities Service
States Served:

Counties Served:

Major Cities Served:

See all cities

Table Of Contents:
Quick Facts About Kaukauna Utilities
Kaukauna Utilities is 7th in Wisconsin out of 116 suppliers in megawatt hours generated from hydroelectric power use.
Kaukauna Utilities is the 447th largest producer of megawatt hours from non-renewable fuels in the US out of 3510 companies.
By customer count, Kaukauna Utilities is the 882nd largest supplier out of 3510 providers in the nation.
Energy Loss
Kaukauna Utilities's energy loss due to business operations.
-3.76%
Total Energy Loss
20,342MWh
566 National Rank
Kaukauna Utilities Energy Makeup
Kaukauna Utilities Coverage Map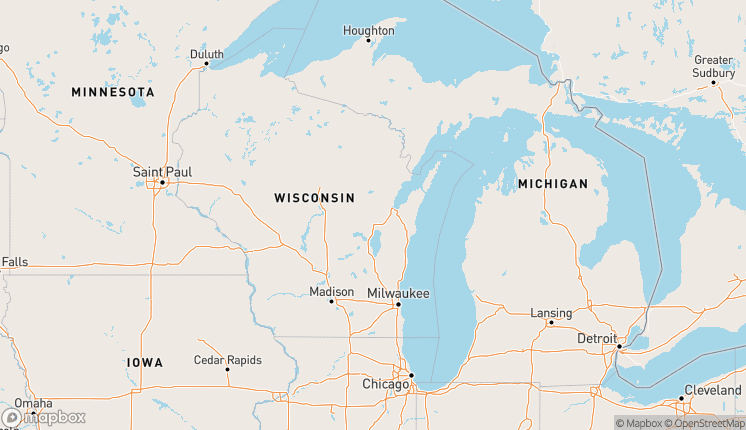 Kaukauna Utilities State Coverage
| State | Customers | Sales ($) | State Rank Based On Revenue | % of Provider's Residential Sales in State |
| --- | --- | --- | --- | --- |
| Wisconsin | 15,647 | 42,877,800 | 15 | 100% |
Kaukauna Utilities County Coverage
| County | Population | Providers | Avg. County Rate (¢) | Avg. Electric Bill |
| --- | --- | --- | --- | --- |
| Outagamie County | 187,885 | 4 | 12.74 | $87.75/mo |
Power Plants Owned by Kaukauna Utilities
Kaukauna Utilities Fuel Makeup
CONVENTIONAL HYDROELECTRIC
99.62%
Cities Kaukauna Utilities Has Coverage
Appleton, WI
Bear Creek, WI
Black Creek, WI
Combined Locks, WI
Hortonville, WI
Kaukauna, WI
Kimberly, WI
Little Chute, WI
New London, WI
Nichols, WI
Seymour, WI
Shiocton, WI
Wrightstown, WI
* City coverage generated based on government data. Always verify you can get service from the provider.
Kaukauna Utilities Reviews
Write a Review of Kaukauna Utilities
Kaukauna Utilities FAQ:
What is the average bill for Kaukauna Utilities customers each month?
Customers of Kaukauna Utilities pay, on average, a monthly bill of $85.38.
What cities does Kaukauna Utilities have customers in to?
Kaukauna Utilities provides electricity in 13 cities.
What is the phone number for Kaukauna Utilities?
You can reach Kaukauna Utilities by phone via (920) 766-5721.
What percentage of Kaukauna Utilities's electricity is produced from renewable fuels?
Power generation plants owned by or associated with Kaukauna Utilities produce 99.62% of their electricity using renewable fuels.
How many power plants are owned by or associated with Kaukauna Utilities?
There are 7 power plants associated with or owned by Kaukauna Utilities.
What is the average electricity rate for Kaukauna Utilities customers?
Kaukauna Utilitiess current average electricity rate is 11.15 cents per kilowatt hour (¢/kWh), compared to the average Wisconsin rate of 14.65 cents and the average national rate of 13.45 cents.
What percentage of Kaukauna Utilities's electricity is generated using nonrenewable fuels?
Kaukauna Utilities produces 0.38% of their electricity using nonrenewable fuel types.