Kootenai Electric
Electricity Rates, Plans & Statistics
Can You Save With Solar?
Go Solar for as low as $0 down and $79/mo and reduce or replace your electric bill
About Kootenai Electric
With their main offices in Hayden, Idaho, Kootenai Electric offers services 2 states in the country including Washington and Idaho. At the time of the most recent government reports, the provider listed a total of 30,036 electricity customers. This total is made up of 42 industrial customers, 2,362 commercial accounts and 27,632 residential customer accounts. Customers of Kootenai Electric pay an average residential electricity rate of 10.46 cents per kilowatt hour, which is 23.71% below the average nationwide price of 13.71 cents. In 2020 they had retail sales of 497,911 megawatt hours. Of the megawatt hours they sourced, 17,883 of them were generated by facilities owned by the company and 510,872 megawatt hours were purchased on wholesale channels. In 2020, they made a total of $49,916,900 from business activities relating to the sale and transfer of electricity. They had 95.72% of their revenue coming from retail sales to end users and 2.87% from sales to the wholesale electricity market.
Customers of the supplier pay an average monthly residential electricity bill of $120.97. This is 0.21% less than the United States average bill of $121.23. The company is not associated with any electricity production plants and all of the electricity that they sell to their consumers must be purchased wholesale from other providers.
Net metering services are offered to consumers of Kootenai Electric. This is a positive for any customer considering purchasing solar panels, as net metering allows them to sell their unneeded electricity back into the grid.
All electricity companies who generate electricity suffer from some energy loss via heat depletion or other causes. Kootenai Electric is no different, as they have a yearly loss of roughly 2.44% of the electricity they transmit. The US energy loss average is 2.76%, giving Kootenai Electric a rank of 254th best out of 3509 suppliers who report energy loss in the country.
Kootenai Electric Rate & Electric Bills
Kootenai Electric residential electric rates are highest in January and the highest average bill is in March.
Historical Electricity Rates:
673rd
10.46¢
Kootenai Electric's Average residential price per kWh
1865th
$120.97
Average monthly electricity bill for Kootenai Electric's residential customers
Kootenai Electric Overview
Company Type:

Cooperative

Headquarters:

2451 West Dakota Avenue
Hayden, Idaho 83835
United States of America

CEO:

Doug Elliott
Kootenai Electric Contact
Kootenai Electric Service
States Served:

Counties Served:

Spokane County
Kootenai County
Bonner County

Major Cities Served:

Rathdrum
Otis Orchards-East Farms CDP
Dalton Gardens
Spirit Lake
Hauser
Athol
Hayden Lake

See all cities

Table Of Contents:
Reduce or replace your electricity bill with solar for as low as $0 down and $79/mo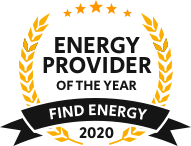 Lowest Energy Loss
Idaho, Major Provider Category
Claim Award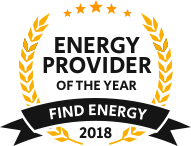 Least Outages Per Year
Idaho, Major Provider Category
Claim Award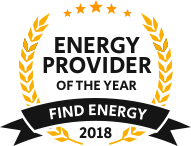 Shortest Average Electricity Outages
Idaho, Major Provider Category
Claim Award
Energy Loss
Kootenai Electric's energy loss due to business operations.
-2.44%
Total Energy Loss
12,888MWh
254 National Rank
Kootenai Electric Coverage Map
Kootenai Electric State Coverage
| State | Customers | Sales ($) | State Rank Based On Revenue | % of Provider's Residential Sales in State |
| --- | --- | --- | --- | --- |
| Idaho | 29,940 | 54,371,901 | 6 | 99.45% |
| Washington | 97 | 258,188 | 59 | 0.55% |
Kootenai Electric County Coverage
Cities Kootenai Electric Has Coverage
Athol, ID
Dalton Gardens, ID
Fernan Lake Village, ID
Hauser, ID
Hayden Lake, ID
Huetter, ID
Rathdrum, ID
Spirit Lake, ID
State Line, ID
* City coverage generated based on government data. Always verify you can get service from the provider.
Kootenai Electric Reviews
Write a Review of Kootenai Electric
Kootenai Electric FAQ:
Who is the CEO of Kootenai Electric?
Doug Elliott is the CEO of Kootenai Electric.
What is the average bundled bill for Kootenai Electric customers each month?
Consumers of Kootenai Electric pay, on average, a monthly bundled bill of $120.97.
How many counties does Kootenai Electric have customers in to?
Kootenai Electric provides electricity in 3 counties.
How many states does Kootenai Electric provider electricity in?
Kootenai Electric offers service in 2 states throughout the United States including Washington and Idaho.
What is the average BUNDLED electricity rate for Kootenai Electric customers?
The average BUNDLED price of electricity for consumers of Kootenai Electric is 10.46 cents per kilowatt hour (¢/kWh).
What is the phone number for Kootenai Electric?
The Kootenai Electric phone number is (208) 765-1200.
What cities does Kootenai Electric supply electricity in?
Kootenai Electric has customers in 12 cities.