Lawrenceburg Utilities
Electricity Rates, Plans & Statistics
High Power Bills?
Get Solar for as low as $0 down and $79/mo and reduce or replace your electric bill
Get Quote
Lawrenceburg Utilities Rate & Electric Bills
Lawrenceburg Utilities residential electric rates are highest in January and the highest average bill is in August.
Historical Electricity Rates:
746th
10.62¢
Lawrenceburg Utilities' Average residential price per kWh
2050th
$125.95
Average monthly electricity bill for Lawrenceburg Utilities' residential customers
About Lawrenceburg Utilities
With headquarters in Lawrenceburg, Tennessee, Lawrenceburg Utilities offers services 4 cities in the state and is classified as a municipally owned entity. Electricity suppliers must regularly report their customer counts to government agencies. On the most recent reports the supplier disclosed a total of 20,799 customers signed up for their services. Exactly 17,447 of these are residential accounts, 3,344 are commercial customers and 8 are industrial properties. Lawrenceburg Utilities' customers purchase electricity for, on average, 10.62 cents per kilowatt hour. Luckily, this is 4.48% less than the state's average price of 11.12 cents, ranking the supplier at 35th out of 90 suppliers in the state for lowest average electricity price. There were a total of 468,869 megawatt hours sold to retail accounts in 2020 by the company. The electricity sourced by Lawrenceburg Utilities is made up primarily of megawatt hours they acquired on wholesale channels. Of the total electricity sourced whole purchased made up 100.00%. In 2020, the supplier made a total of $49,560,000 from retail electricity sales. Their revenue from electricity related activities was $50,838,300.
Consumers of the supplier have an average monthly residential electricity bill of $125.95. This is 3.15% lower than the state average bill of $129.76. The provider currently does not produce any of the electricity that they sell. Instead, they must purchase that electricity at wholesale prices from other suppliers and then resell it to end consumers.
Lawrenceburg Utilities currently loses around 3.94% of the electricity that they produce. This percentage of loss results in them being given a rank of 27th best out of 84 providers who report energy loss in Tennessee and 615th best out of 3510 in the country.
Lawrenceburg Utilities Overview
Company Type:

Municipal

Headquarters:

1607 North Locust Avenue
Lawrenceburg, Tennessee 38464
United States of America

Director/Superintendent:

Mike Partin
Lawrenceburg Utilities Contact
Lawrenceburg Utilities Service
States Served:

Counties Served:

Lawrence County
Giles County

Major Cities Served:

See all cities

Table Of Contents:
Energy Loss
Lawrenceburg Utilities' energy loss due to business operations.
-3.94%
Total Energy Loss
19,255MWh
615 National Rank
Lawrenceburg Utilities Coverage Map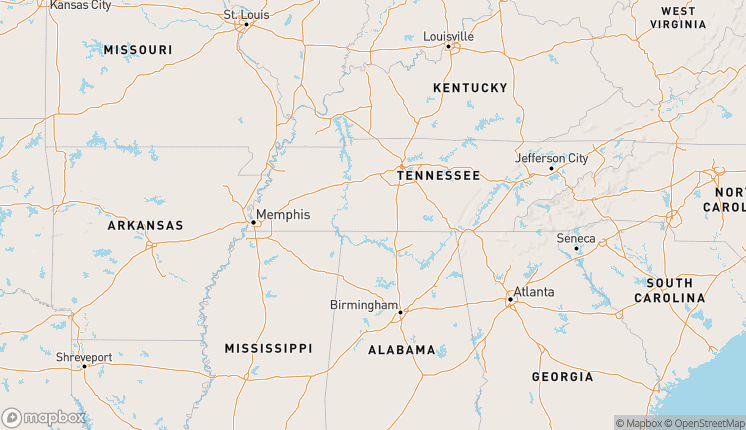 Lawrenceburg Utilities State Coverage
| State | Customers | Sales ($) | State Rank Based On Revenue | % of Provider's Residential Sales in State |
| --- | --- | --- | --- | --- |
| Tennessee | 20,799 | 49,560,000 | 42 | 100% |
Lawrenceburg Utilities County Coverage
Cities Lawrenceburg Utilities Has Coverage
Ethridge, TN
Lawrenceburg, TN
Loretto, TN
St. Joseph, TN
* City coverage generated based on government data. Always verify you can get service from the provider.
Lawrenceburg Utilities Reviews
Write a Review of Lawrenceburg Utilities
Lawrenceburg Utilities FAQ:
What is the phone number for Lawrenceburg Utilities?
You can reach Lawrenceburg Utilities by phone via (931) 762-7161.
Who is the CEO of Lawrenceburg Utilities?
Lawrenceburg Utilities' current CEO is Mike Partin.
What is the average bundled electricity rate for Lawrenceburg Utilities customers?
Consumers of Lawrenceburg Utilities, on average, have an electricity bundled rate 10.62 cents per kilowatt hour (¢/kWh).
How much is the average bundled bill for Lawrenceburg Utilities customers each month?
Lawrenceburg Utilities currently has an average monthly bundled electric bill of $125.95, compared to the Tennessee average of $129.76 and the national of $129.76 for bundled service.
What cities does Lawrenceburg Utilities provider electricity in?
Lawrenceburg Utilities has customers in 4 cities throughout the nation.
How many counties does Lawrenceburg Utilities provider electricity to?
There are 2 counties that receive at least some electricity coverage by Lawrenceburg Utilities.