Loudon Utilities supplies electricity for 3 cities in Tennessee such as the cities of Loudon, Tellico Village CDP, Vonore, and Philadelphia. The entity is a municipally owned organization. A total of 12,891 customers (85.93% residential customers, 13.99% commercial accounts and 0.08% industrial properties) purchase their electricity from the provider. On average, Loudon Utilities' customers spend 10.16 cents per kilowatt hour for their residential electricity . This is lower than both the state and United States average rates of 10.84 and 13.45 cents per kilowatt hour, respectively. The provider sold 553,286 megawatt hours via retail sales in 2020. Wholesale power purchases made up 100.00% of the total electricity sourced by the company and 565,446 megawatt hours were acquired on wholesale channels. The revenue for Loudon Utilities for 2020 from electricity sales was $45,848,900, with $44,775,000 coming from retail sales to end users.
About Loudon Utilities
The state average monthly residential electric bill is $130.81, while the Loudon Utilities average is 5.97% higher at $123.64 per month. Loudon Utilities is the 44th ranked company in the state for average monthly bill total. Ongoing efforts by the company precipitated a drop in CO2 emission amounts of 8.94% within the preceding 12 months. The company is not associated with any power plants and all of the electricity that they sell to their customers must be purchased wholesale from other companies.
Offering net metering to consumers is a win-win situation but people who get their electricity from Loudon Utilities do not have this option. This is a negative for any consumer potentially installing personal solar panels, as net metering would allow them to sell their extra kilowatt hours back to the grid.
Loudon Utilities loses electricity at a rate of 2.15% of their total generation during transmission. This percentage of loss gives them a rank of 81st worst out of 87 suppliers reporting energy loss in Tennessee.
Loudon Utilities Rate & Electric Bills
Loudon Utilities residential electric rates are highest in January and the highest average bill is in June.
Historical Electric Rates:
351st
10.16¢
Loudon Utilities's Average residential price per kWh
968th
$123.64
Average monthly electric bill for Loudon Utilities's residential customers
Loudon Utilities Overview
Company Type:

Municipal

Headquarters:

2360 Highway 72 North
Loudon , Tennessee 37774
United States of America
Loudon Utilities Contact
Loudon Utilities Service
States Served:

Counties Served:

Loudon County
Monroe County

Major Cities Served:

See all cities

Table Of Contents:
Quick Facts About Loudon Utilities
Loudon Utilities releases 244,360,528.63 kilograms of CO2 and other equivalent gases from megawatt hours sold, which ranks it as the 755th worst polluting provider in the US out of 3511.
Energy Loss
Loudon Utilities's energy loss due to business operations.
-2.15%
Total Energy Loss
12,160MWh
1210 National Rank
Loudon Utilities Coverage Map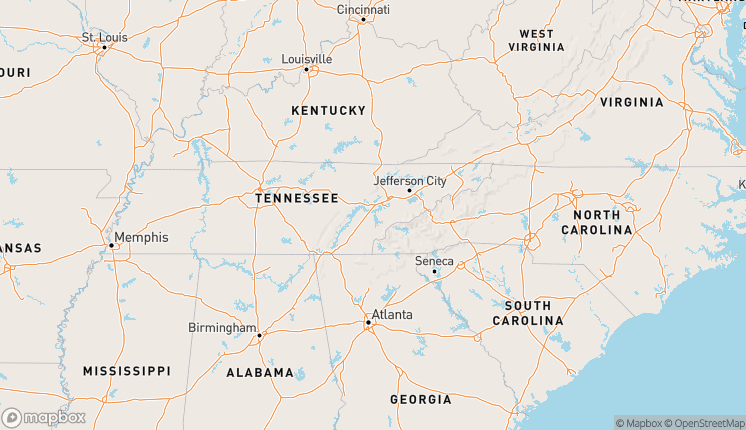 Loudon Utilities State Coverage
| State | Customers | Sales ($) | State Rank Based On Revenue | % of Provider's Residential Sales in State |
| --- | --- | --- | --- | --- |
| Tennessee | 12,891 | 44,775,000 | 46 | 100% |
Loudon Utilities County Coverage
| County | Population | Providers | Avg. County Rate (¢) | Avg. Electric Bill |
| --- | --- | --- | --- | --- |
| Loudon County | 54,068 | 4 | 10.48 | $131.86/mo |
| Monroe County | 46,545 | 3 | 10.78 | $139.24/mo |
Cities Loudon Utilities Has Coverage
Loudon, TN
Philadelphia, TN
Vonore, TN
* City coverage generated based on government data. Always verify you can get service from the provider.
Loudon Utilities Reviews
Write a Review of Loudon Utilities
Loudon Utilities FAQ:
How much is the average bill for Loudon Utilities customers each month?
Customers of Loudon Utilities pay, on average, a monthly bill of $123.64.
How many counties does Loudon Utilities have customers in in?
There are 2 counties that receive at least some electricity coverage by Loudon Utilities.
What is the phone number for Loudon Utilities?
The Loudon Utilities phone number is (865) 458-2091 .
What cities does Loudon Utilities have customers in in?
Loudon Utilities supplies in 3 cities.
What is the average electricity rate for Loudon Utilities customers?
The average rate of electricity for customers of Loudon Utilities is 10.16 cents per kilowatt hour (¢/kWh).