Macon Electric is an electricity cooperative operating in 7 counties in Missouri. With 11,374 customers, the provider serves 9,744 residential customer accounts, 1,628 commercial customer accounts and 2 industrial accounts. Patrons of Macon Electric spend, on average, 12.56 cents per kilowatt hour for their electricity. While this is above the Missouri average price of 10.97 cents per kilowatt hour it is less than the United States average of 13.45 cents. The company had sales of 239,510 megawatt hours in 2020 sold to end users. The purchase of wholesale electricity made up 100.00% of the electricity sourced by the company. In 2020, the provider made a total of $24,612,500 from retail electricity sales to end users. Their total revenue from electricity activities was $24,844,700.
About Macon Electric
The nationwide average monthly residential electric bill is $120.24, while the Macon Electric average is 10.44% more at $132.79 per month. Macon Electric ranks 1157th in the nation for average monthly bill total. The provider does not have ownership in any electricity production facilities and all of the electricity that they sell to their customers must be purchased wholesale from other suppliers. Encouragingly, the company experienced a reduction in CO2 emission amounts of 3.28% within the previous year.
Luckily, Macon Electric offers net metering options to consumers. Installation of solar panels and alternative electricity sources is often too expensive for individuals. Net metering allows purchasers of these electricity sources to sell excess wattage back to the electricity supplier, making the installation of these alternative sources financially possible .
Macon Electric reports energy loss of 4.82% of their production during transmission. The Missouri average for energy loss is 2.87% and the United States average is 2.76%. This gives Macon Electric a ranking of 33rd best out of 44 companies in the state and 854th best out of 3511 providers in the country.
Macon Electric Rate & Electric Bills
Macon Electric residential electric rates are highest in January and the highest average bill is in May.
Historical Electric Rates:
1020th
12.56¢
Macon Electric's Average residential price per kWh
1157th
$132.79
Average monthly electric bill for Macon Electric's residential customers
Macon Electric Overview
Company Type:

Cooperative

Headquarters:

31571 Business Highway 36
East Macon, Missouri 63552
United States of America

CEO:

Tim Korman
Macon Electric Contact
Macon Electric Service
States Served:

Counties Served:

Randolph County
Macon County
Linn County
Monroe County
Chariton County

See All Counties

Major Cities Served:

See all cities

Table Of Contents:
Quick Facts About Macon Electric
Macon Electric releases 105,780,356.29 kilograms of CO2 emissions from electricity sold, which makes it the 38th highest polluting electricity company in the state out of 44.
Energy Loss
Macon Electric's energy loss due to business operations.
-4.82%
Total Energy Loss
12,132MWh
854 National Rank
Macon Electric Coverage Map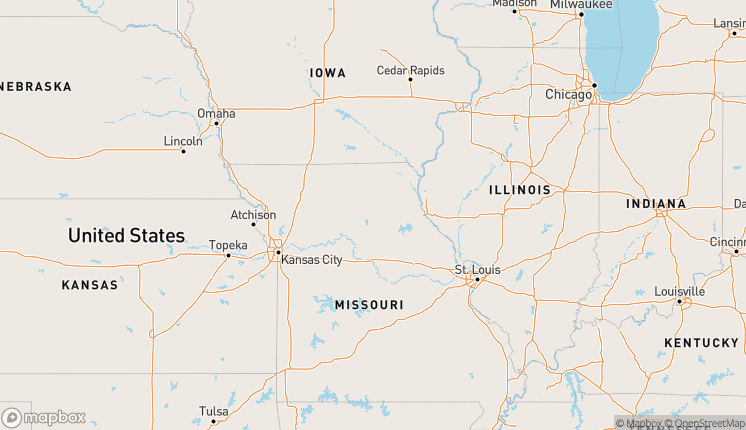 Macon Electric State Coverage
| State | Customers | Sales ($) | State Rank Based On Revenue | % of Provider's Residential Sales in State |
| --- | --- | --- | --- | --- |
| Missouri | 11,374 | 24,612,500 | 39 | 100% |
Macon Electric County Coverage
Cities Macon Electric Has Coverage
Atlanta, MO
Bethel, MO
Bevier, MO
Bucklin, MO
Cairo, MO
Callao, MO
Clarence, MO
Clifton Hill, MO
Elmer, MO
Ethel, MO
Goss, MO
Holliday, MO
Hunnewell, MO
Huntsville, MO
Jacksonville, MO
La Plata, MO
Leonard, MO
Macon, MO
Madison, MO
Marceline, MO
Moberly, MO
New Cambria, MO
Paris, MO
Salisbury, MO
Shelbina, MO
Shelbyville, MO
South Gifford, MO
Stoutsville, MO
* City coverage generated based on government data. Always verify you can get service from the provider.
Macon Electric Reviews
Write a Review of Macon Electric
Macon Electric FAQ:
How much is the average bill for Macon Electric customers each month?
Macon Electric currently has an average monthly electric bill of $132.79, compared to the Missouri average of $114.42 and the nationwide of $114.42.
Who is the CEO of Macon Electric?
Tim Korman is the CEO of Macon Electric.
What is the average electricity rate for Macon Electric customers?
Customers of Macon Electric, on average, have an electricity rate 12.56 cents per kilowatt hour (¢/kWh).
What is the phone number for Macon Electric?
You can reach Macon Electric by phone via (660) 385-3157.
How many counties does Macon Electric supply electricity in?
There are 7 counties that receive at least some electricity coverage by Macon Electric.
What cities does Macon Electric offer service in?
Macon Electric serves electricity to 28 cities.