Mansfield Electric is a municipally owned organization located in Mansfield, Massachusetts and serving customers in Bristol County, Massachusetts. The supplier recently reported a total of 10,362 total customers, 9,215 of which are residential accounts, 895 are commercial customers and 252 of which are industrial accounts. Mansfield Electric's consumers pay an average residential electricity rate of 12.10 cents per kilowatt hour. Thankfully, this is 45.10% less than the state's average price of 22.03 cents, which ranks the company 23rd best for average electricity price out of 45 companies in the state. They had total sales and disposition of 205,578 megawatt hours in 2020, of which 100.00% were via retail sales. The electricity sourced by the company is made up primarily of megawatt hours they acquired on wholesale channels. This category comprises 102.79% of all electricity sourced. They earned $25,590,000 in 2020 from retail sales alone.
About Mansfield Electric
Patrons of the supplier pay an average residential electric bill of $90.85. This is 24.44% lower than the United States average bill of $120.24. The supplier currently does not generate their own electricity. Instead, they must purchase that electricity at wholesale rates and then resell it at a higher rate to end consumers.
Thankfully, Mansfield Electric allows their consumers to take part in net metering. This makes it easier for people to install solar and other alternative electricity options as they have the ability to sell unneeded electricity back into the grid.
Mansfield Electric Rate & Electric Bills
Mansfield Electric residential electric rates are highest in January and the highest average bill is in November.
Historical Electric Rates:
1679th
12.10¢
Mansfield Electric's Average residential price per kWh
937th
$90.85
Average monthly electric bill for Mansfield Electric's residential customers
Mansfield Electric Overview
Company Type:

Municipal

Headquarters:

125 High Street, Unit # 1
Mansfield, Massachusetts 2048
United States of America

CEO:

Craig Spinale
Mansfield Electric Contact
Mansfield Electric Service
States Served:

Counties Served:

Major Cities Served:

See all cities

Table Of Contents: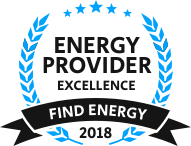 Top 10 Shortest Average Electricity Outages
National, Mid-Sized Provider Category
Claim Award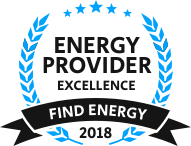 Top 10 Least Outages Per Year
National, Mid-Sized Provider Category
Claim Award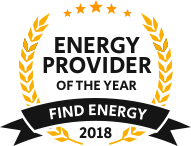 Shortest Average Electricity Outages
Massachusetts, Mid-Sized Provider Category
Claim Award
Mansfield Electric Coverage Map
Mansfield Electric State Coverage
| State | Customers | Sales ($) | State Rank Based On Revenue | % of Provider's Residential Sales in State |
| --- | --- | --- | --- | --- |
| Massachusetts | 10,362 | 25,590,000 | 55 | 100% |
Mansfield Electric County Coverage
| County | Population | Providers | Avg. County Rate (¢) | Avg. Electric Bill |
| --- | --- | --- | --- | --- |
| Bristol County | 565,217 | 5 | 15.23 | $106.79/mo |
Cities Mansfield Electric Has Coverage
Attleboro, MA
Fall River, MA
New Bedford, MA
Taunton, MA
* City coverage generated based on government data. Always verify you can get service from the provider.
Mansfield Electric Reviews
Write a Review of Mansfield Electric
Mansfield Electric FAQ:
What is the average electricity rate for Mansfield Electric customers?
Mansfield Electrics current average electricity rate is 12.10 cents per kilowatt hour (¢/kWh), compared to the average Massachusetts rate of 22.03 cents and the average national rate of 13.45 cents.
How much is the average bill for Mansfield Electric customers each month?
Customers of Mansfield Electric pay, on average, a monthly bill of $90.85.
Who is the CEO of Mansfield Electric?
The CEO of Mansfield Electric is Craig Spinale.
What is the phone number for Mansfield Electric?
The Mansfield Electric phone number is (508) 261-7361.
What cities does Mansfield Electric have customers in to?
Mansfield Electric provides electricity in 4 cities.